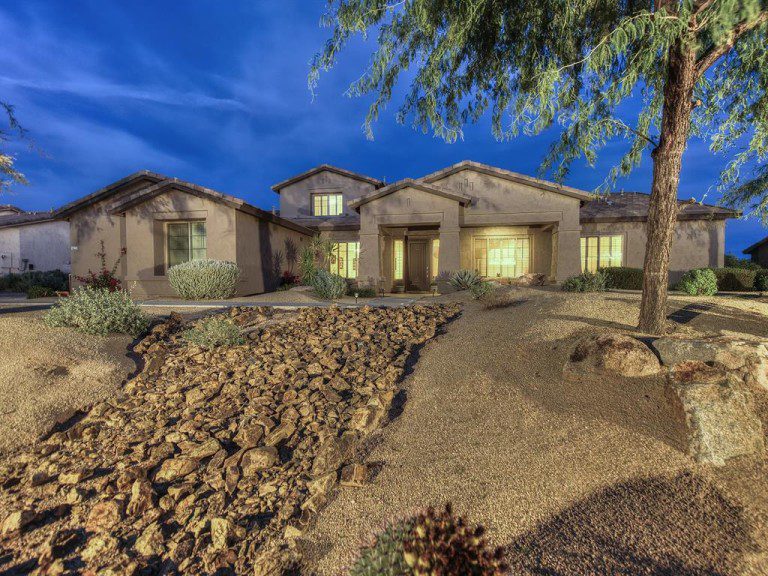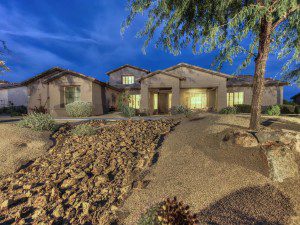 By Joe Szabo, Scottsdale Real Estate Team
So the past few months you've shopped properties, submitted offers on many and gotten your hopes up, only to be let down. But you haven't given up, and finally you get the call from your real estate agent: Your latest offer has been accepted!
You might think it's the end of the road to property ownership. But really, it's just the beginning of the hard work.
Once you go into escrow, many items still need to be reviewed, discussed and inspected as you move forward in the process. Here are several that you'll encounter for the next 40-50 days until you finally close escrow.
Home inspection & renegotiations
First you'll need to schedule a home inspection and have an independent, licensed and insured inspector go through the property to look for problems. Make sure to join the inspector at the inspection and ask a lot of questions, write down everything that needs to be addressed and get with a contractor to determine how much it will cost to make all those repairs. Then have your real estate professional negotiate with the seller for, hopefully, some additional fixes and/or cash credits at closing.
Mortgage financing
Hopefully you've kept your lender apprised of where you are in the process. Now it's time to get into full-speed motion. Get your appraisal ordered and start resubmitting pay stubs, mutual fund statements and other document the lender requests. And lock in your interest rate, points and loan terms — and get those terms in writing.
Title insurance, plat/survey, schedule of exclusions
You'll also get a thick packet of documents that you'll need to review. Most people do not review them, and that's a really bad idea. You need to look through the estimated HUD-1 costs, the title abstract, the title insurance policy schedule of exclusions and all other documents. Also review the plat or have a survey done and then walk the property to see if there are any encumbrances (get the title company to plot the easements). This is the time, before you close escrow, to figure out if there are title or physical property issues that pose a problem.
HOA documents review
If the property is in a common interest development, you'll need to review all the relevant homeowners association documents — board of directors meeting minutes and notes, financial statements, state disclosures, reserve study, bank condominium certification, HOA unit demand statement, etc. This is a really time consuming, confusing and tricky process. Many people fail to do even the most basic HOA analysis, and if you don't adequately review the documents, you might feel some pain down the road when issues occur — and they will occur.
Property and liability insurance
You also need to get with an insurance agent and make sure to discuss and procure the proper type and amount of insurance that you'll need. This is especially true if you're paying cash, as you don't have the bank personnel to double-check that you are properly insuring yourself. Your best bet is to go meet with your insurance agent and get the appropriate coverage.
Sign documents, fund down payment, verify GFE
As items move forward, you will eventually be ready to sign documents, fund the down payment and verify the lender costs match the good faith estimate you were given. Make sure to read and review all these documents before you sign off that they are acceptable to you.
Close escrow
Finally, you will fund your down payment, the bank will fund the mortgage loan, escrow and title will prepare all documents, properly account for all the funds, then go record your purchase documents at the county courthouse. And you are now the proud owner of a nice piece of dirt!
Please note that this Scottsdale Real Estate Blog is for informational purposes and not intended to take the place of a licensed Scottsdale Real Estate Agent. The Szabo Group offers first class real estate services to clients in the Scottsdale Greater Phoenix Metropolitan Area in the buying and selling of Luxury homes in Arizona. Award winning Realtors and Re/MAX top producers and best real estate agent for Luxury Homes in Scottsdale, The Szabo group delivers experience, knowledge, dedication and proven results. Contact Joe Szabo at 480.688.2020, info@ScottsdaleRealEstateTeam.com or visit www.scottsdalerealestateteam.com to find out more about Scottsdale Homes for Sale and Estates for Sale in Scottsdale and to search the Scottsdale MLS for Scottsdale Home Listings.