Joe & Linda Szabo
Experience, Knowledge & Proven Results
…are qualities associated with Joe and Linda Szabo of RE/MAX Fine Properties.  As two of RE/MAX's top producers, they are the recipients of RE/MAX's most coveted awards including: Hall of Fame, Platinum Club, Lifetime Achievement, 100% Club, Technology Award Winner and prestigious Chairman's Club Awards, in addition to being a RE/MAX Top Team since 2000.  By achieving this level of success Joe and Linda are in the top 1% of all Realtors in the Nation and hold the America's Top 100 Real Estate Agents Award for 2018.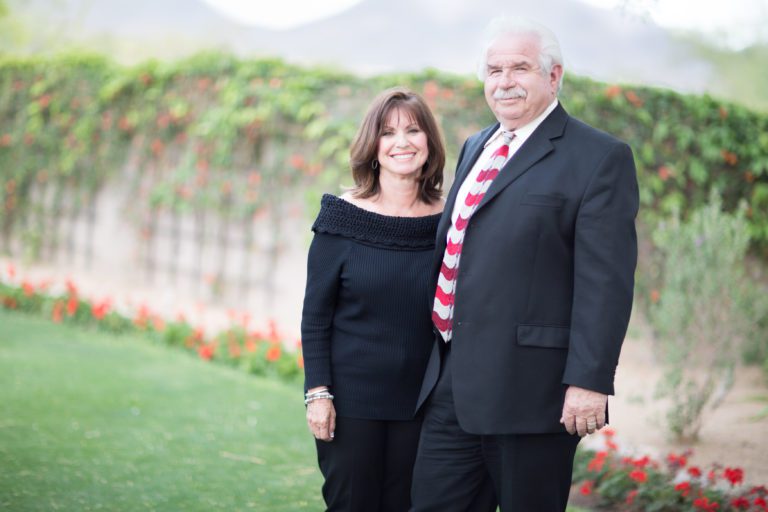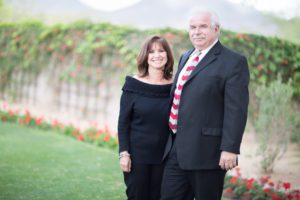 Dedication to clients is one of the main reasons Joe and Linda have had such a success in what they do. They built their success on four guiding principles: integrity, knowledge of the market, understanding the needs of clients, and old fashioned hard work. When asked how they measure success, they replied, "It isn't by the awards or prestige that has come from a career of helping people. We measure our success by our referrals and repeated business. Our performance is a direct reflection of the person who referred us and it makes us work harder. It means we did a great job for our clients and they are rewarding us by passing our name along. It is the best compliment one can receive. We want to keep their confidence and trust."
Originally from Chicago, Joe and Linda and their two daughters moved to The Valley in the early 1980's. Like many of the Valley's transplants, they fell in love with Arizona and never wanted to go back. Their interest in real estate stemmed from a love of sales and their own experiences building, buying and selling homes. Because they have been long time residents, it is easy for Joe and Linda to be credible in representing the Valley lifestyle, schools, amenities, subdivisions, golfing communities and local happenings.
"Not everyone in the world is fortunate enough to work in a field they love. We don't consider real estate as a job, it is a way of life." Together, they share a business philosophy based on helping people get what they want, whether buying or selling. They greatly enjoy the challenges posed by each client, and give their undivided attention, providing the highest standard of service. This commitment to customer satisfaction has turned most of their transactions into lifelong relationships."
"In residential real estate, you are working with a very large asset and a lot of emotion. At the end of the day or at the end of the business relationship, we know we've been successful if we've been able to deliver what we promised. We develop a very close relationship with our clients, and are also able to remain objective. We step back and be that voice of reason."
As listing agents they have a personalized marketing plan to accommodate each client. This plan gives sellers the opportunity to get the maximum value for their property in the least amount of time. The Szabo Group's website provides a full sense of Joe and Linda's marketing and sales accomplishments, as well as, their utilization of the most current and up to date technologies available to Real Estate Professionals. Here, one can find information about the Valley, virtual tours and home listings. "We advertise 24 hours a day, seven days a week".
Success in today's market is done through speed and service, and the Internet is a great pro-active tool to accomplish this. Although the Internet is great for the consumer, our clients agree that our strong negotiating skills, experience and extensive knowledge of the Real Estate Market are assets one can't find on the Internet. It will never replace the person to person contact of an agent's expertise.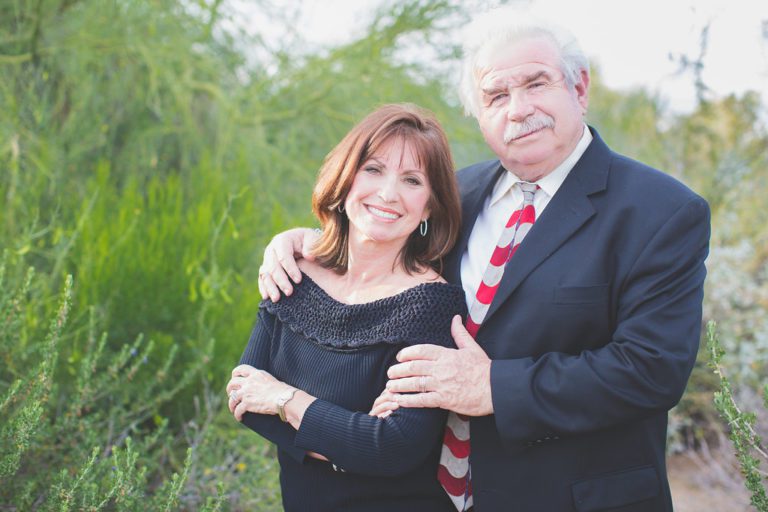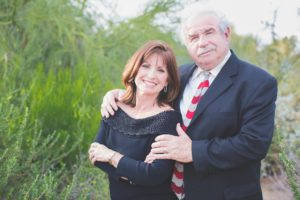 When representing Buyers, Joe and Linda's success has stemmed from a keen intuition and vast market knowledge. As described by many of their clients, they really listen to their clients and understand their needs. Being a better listener than talker is of prime importance. They are tireless and tenacious and create a high level of trust when they take care of you, striving to find the highest quality property in the best location at the best value for each client.
Joe and Linda offer first class service and always follow their motto-  Building Lifelong Relationships One Client At A Time. "We strive to establish a relationship based on integrity and reliability in each word and action we take".