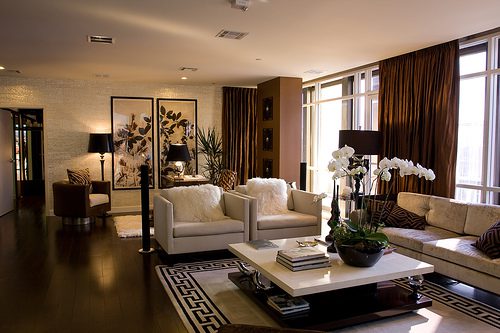 When you begin to look at real estate here in Scottsdale, Arizona, you and your realtor should be aware of how much you can afford; or, more importantly, how much a lender will give you to purchase your new home. To take care of this, you can schedule a meeting with a mortgage company professional, free of obligation, to get "Pre-qualified".
Taking the time to do this will not only keep you from wasting time on homes above your price range, but as we could tell you here at Whitney and Associates Real Estate, most realtors will not agree to show you homes without some kind of formal estimate. You also might be pleasantly surprised that you can afford more than you think with the mortgages available.
 
It is always helpful for Buyers to ask friends, family, and associates if they can refer a lender, and it is every Buyer's right to talk to as many lenders as they like. When you set up an appointment, bring as much information about your finances as possible, including your income, any current debts, and the amount of cash you will have for the down payment. It is also very important to be honest in the way you provide your finance information, because after all the documentation is filled out during the actual process, everything will be revealed anyway. Not to mention that if you are pre-approved for the home of your dreams, to be turned down later because you withheld information, it will only be that much more disappointing.
When you meet with a lender, they will also run a credit report, which costs anywhere from twenty-five to one hundred dollars. This will reveal any negative part of your finances, however, some of which can be removed from the report. Hence, it would be best to check your credit on your own first, because any cleaning up can take thirty to one hundred and eighty days. Also, when you do finally get through the process of being pre-approved, you will receive a letter stating the exact amount. It is always helpful to bring this to real estate specialists in Scottsdale, Arizona.
The Szabo Group offers first class real estate services to clients in the Scottsdale Greater Phoenix Metropolitan Area.  Award winning Realtors and Re/MAX top producers, The Szabo group delivers experience, knowledge, dedication and proven results. Contact Joe Szabo at 480.688.2020 or visit www.scottsdalerealestateteam.com