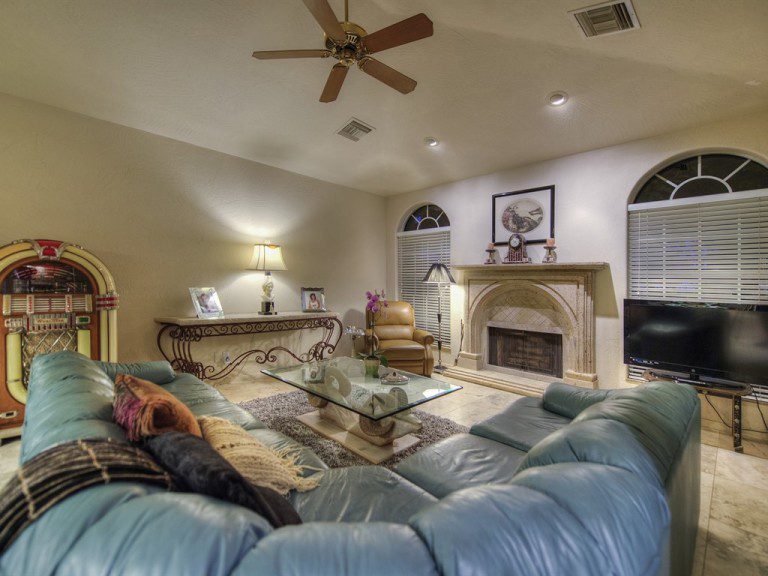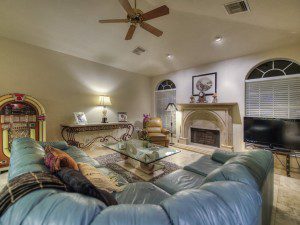 By Joe Szabo, Scottsdale Real Estate Team
Not all real estate agents are created equal. Like all industries, there are plenty of terrific pros, but once in a while a bad apple rubs a buyer or seller the wrong way and spoils it for the rest of us.
If you've had a bad experience in the past, don't let it happen again. If you aren't comfortable with your current agent, stop everything. You can find wonderful agents in every market — don't move forward until you have.
Once you find an exceptional real estate agent, you'll discover plenty of reasons to be thankful for them.
They'll be there for you during the difficult moments
In the middle of a transaction that seems to be giving you more heartache than love? Maybe it's not the "deal" you thought it was, or something just doesn't seem right?
A good agent will take your call at 10 p.m., hear you out and support your decision not to move ahead. Buying or selling a home is a serious financial transaction — not to mention one with huge emotional and practical considerations.
Your agent should uncover any issues and, if it's the best decision, suggest backing out of the deal before you even bring it up. They'll be on your side, and looking to build a long-term relationship — not just make a quick buck.
They'll help get your house ready for sale in record time
A good listing agent doubles as a project manager, designer, and connector of all things quick and fast for home improvement.
Thinking of selling, but daunted by the idea of prepping your home, making necessary fixes or simply deep cleaning? Good listing agents take on the burden and alleviate unnecessary drama from an already stressful time in your life.
With your approval, your agent can muster up a team of painters, stagers, floor finishers, home organizers — and the list goes on. As the lead on prepping your home for sale, your agent will be your single point of contact and get the job done quickly.
They know you're juggling work, kids and all the other parts of your life
A real estate transaction can be so tedious. Someone always wants a random signature or a document notarized. Inspectors and appraisers need to get into the home, and sometimes one of the parties has a last-minute request that you can't ignore.
A good agent realizes you have a life outside your real estate transaction. She'll drive to your home late at night or catch you in the lobby of your office building in between your meetings for that important signature. He'll open doors, get second bids, sometimes pull weeds and even walk your dogs.
Tasked with making your life easier and your transaction as smooth as possible, a good real estate agent is full service 24/7. And they love doing it.
They'll send you helpful data about your home long after you've closed
Some agents do their deals and move on, seeing your purchase or sale as transactional. But good agents know that their services continue long after you close.
Homeowners like to know what's going on in the market and how their investment has fared over time. Agents see homes in person each week, and can take note of comparable homes and keep their past clients informed about the market.
It's true you have a lot of information at your fingertips already, but having an active agent keeping you in the loop, without even asking, is the best.
They have the inside track because they're well-connected and well-liked
Often, deals fall into place because of the strength of the relationships a good agent builds over time. Being well-connected with other agents, bankers, inspectors and deal-makers means they can help you find opportunities off the market, get the attention or time you need, or get your offer to the top of the pack in a competitive bidding situation.
A truly great agent constantly has your interests, wants and needs in mind, and uncovers opportunities to find the house or the buyer of your dreams.
If you've found your dream agent, you have a lot for which to be thankful. If you haven't, find a good agent and get them on your team. They can make all the difference.
Please note that this Scottsdale Real Estate Blog is for informational purposes and not intended to take the place of a licensed Scottsdale Real Estate Agent. The Szabo Group offers first class real estate services to clients in the Scottsdale Greater Phoenix Metropolitan Area in the buying and selling of Luxury homes in Arizona. Award winning Realtors and Re/MAX top producers and best real estate agent for Luxury Homes in Scottsdale, The Szabo group delivers experience, knowledge, dedication and proven results. Contact Joe Szabo at 480.688.2020, [email protected] or visit www.scottsdalerealestateteam.com to find out more about Scottsdale Homes for Sale and Estates for Sale in Scottsdale and to search the Scottsdale MLS for Scottsdale Home Listings.