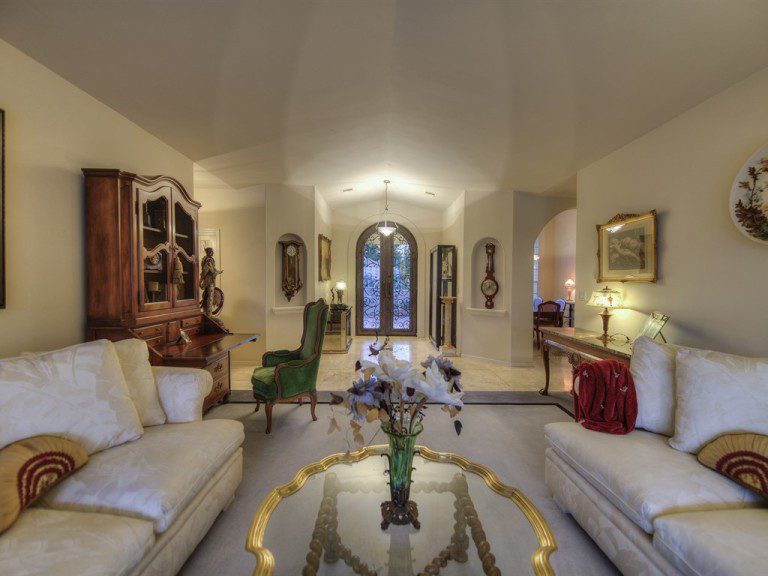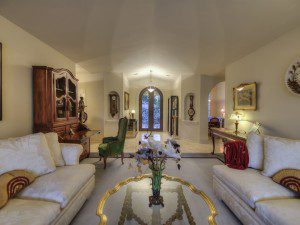 By Joe Szabo, Scottsdale Real Estate Team
First impressions mean everything — especially when it comes to viewing a potential home. As visual beings, a cluttered space or a jarring wall color can be enough to make us turn around and walk out the door.
Successfully staged spaces provide two effects: they give a home an aesthetic appeal, and offer buyers an opportunity to dream themselves into the space.
If there's one thing professional stagers know about designing spaces that appeal to buyers, it's the art of selecting great decor pieces while utilizing space. The goal is making the most positive impact.
Here are five helpful staging tips a professional interior designer used to turn a listing into a sold home in no time.
Know your audience
Staging is less about your personal style, and all about the buyer or renter you're trying to attract. You must always know your audience in order to create a successful staging design.
Discuss this matter with the broker, and research the neighborhood to understand the demographic that will be looking to purchase or rent your home.
Pack up the photos first
You want the potential buyer or renter to be able to envision themselves living in the space, but that's a bit difficult when someone else's family photos line the walls. Put all family photos away in a safe place to allow room for visitors to imagine themselves in the space.
Don't be afraid of trends
While it's true that some trends have a short lifespan, in staging the risk may be worth it. The timeline for renting or selling is typically short enough for design trends to thrive while a home is on the market.
So, if you're itching to try out all the Mediterranean Santorini blue accents popping up lately, go for it. Trendy designs and colors will give the home a current, fresh look.
A little color goes a long way
The goal in staging is to enhance a space, not distract from it. Usually a safe bet is to create a neutral space that any person, regardless of their taste, can appreciate. Bold colors and daring decor could be loved by some and loathed by others.
For instance, walking into an overwhelming yellow bedroom can make potential buyers forget all about those beautiful marble counters in your kitchen. The last thing you want is for buyers to remember your staged space as "the one with that tacky yellow room."
That said, you shouldn't be afraid of color. A trendy color applied in a tasteful way could leave buyers referring to the home as "the one with the gorgeous teal wall."
Show how livable the space is
The most important reason for staging is to show the full potential of how a space can be used. You should try to bring in as many functional pieces as possible while not overcrowding the space.
Steer clear of oversized or bulky furniture. Details like this make a space feel cluttered and dysfunctional. Opt for full size beds with two night stands, armless side chairs, lifted case goods and round, pedestal-base tables.
Sometimes it's a good idea to complete the picture. Even if you think a dining table crowds the space, at least show a two-seat dining set, as it's more important to show that it could work than leave it out entirely.
The final thing to keep in mind is that staging doesn't have to break the bank. Be creative and consider DIY options when you're designing your space. In most cases, just keep these tips in mind and remember: Less is more. A few simple changes and you'll be on your way to a space that other people are eager to live in.
Please note that this Scottsdale Real Estate Blog is for informational purposes and not intended to take the place of a licensed Scottsdale Real Estate Agent. The Szabo Group offers first class real estate services to clients in the Scottsdale Greater Phoenix Metropolitan Area in the buying and selling of Luxury homes in Arizona. Award winning Realtors and Re/MAX top producers and best real estate agent for Luxury Homes in Scottsdale, The Szabo group delivers experience, knowledge, dedication and proven results. Contact Joe Szabo at 480.688.2020, info@ScottsdaleRealEstateTeam.com or visit www.scottsdalerealestateteam.com to find out more about Scottsdale Homes for Sale and Estates for Sale in Scottsdale and to search the Scottsdale MLS for Scottsdale Home Listings.