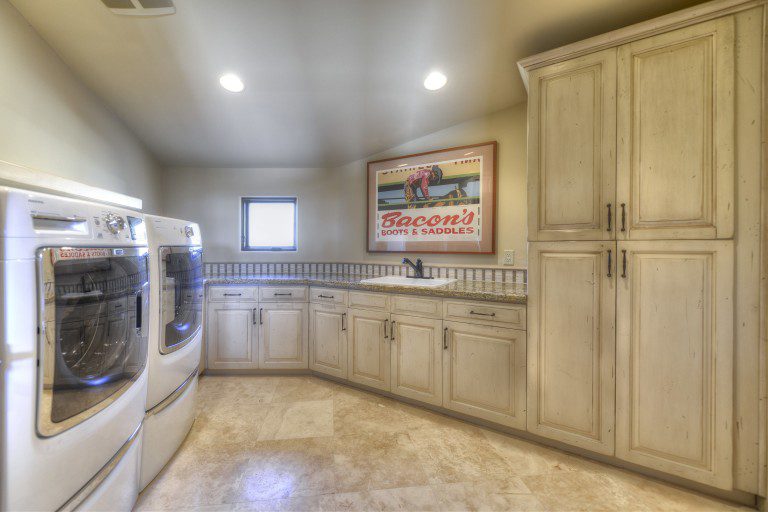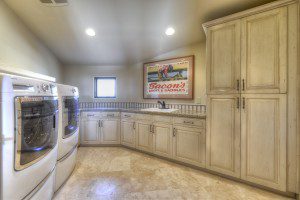 By Joe Szabo, Scottsdale Real Estate Team
If you're going to make the splurge (whether a small or large investment), think about whether the product will actually make it easier to access your belongings, and whether you're likely to use the item over the long term.
With those qualifications in mind, here are some of my personal favorite organizing tools.
Matching hangers
No matter the cost, investing in matching hangers can give you instant gratification. They turn a hodge podge closet turns into a sleek, uniform hanging system.
Lose the wire hangers, and pick one color (and brand) to stage your wardrobe quickly in a clean and visually appealing way.
Decorative drop zone
We all need a place to drop our keys, phone, wallet, credit card, necklace, or glasses when we walk in the door.
My advice? Select a lovely decorative bowl or plate — but pick a small or medium-sized one so it doesn't overwhelm your entryway.
The point is to see something when you walk in the door that is beautiful and can double time as an organizing tool.
Hooks that attach to hinges
These clever hinges take advantage of unused space behind the door. While this secret storage idea doesn't require investing much time or money, it's a great little space-saving tool that most doors can accommodate.
Installation is easy. Just pop the door hinge pin and drop the hook in. These hooks swivel for easy access in the bathroom (for towels), in the bedroom (for robes or belts), or in the office (for earphones with cords).
Slide-out cookware storage
If you're tired of heaving pots and pans out of the lower kitchen cabinet, here's a splurge that will bring a gleam to your eye.
Consider installing a pull-out cabinet cookware organizer, designed to fit any standard-depth base cabinet. The organizer is fully adjustable, has removable hooks, and accommodates different shapes and sizes of cookware.
By extending the organizer outward you will avoid having to bend, stretch or struggle to access cookware.
Gift wrap organizer
In minutes, you can eliminate the rolls of wrapping paper sliding around the floor of your hall closet, and keep scissors, tape, ribbon, bows and bags at your fingertips. No more going from room to room hunting for supplies!
Several gift wrap organizers on the market are easy to store and carry, and quick to use. Just grab the case from under the bed or garage, take it to the dining room table, unzip and wrap.
Under-the-stairs storage
While many homes have a door with access to unused area under the stairs, it is often the most misused space in the home.
Why? Because the area is often poorly lit, and you can't stand up easily in the space.
It should be much easier for us to retrieve our stored items. Slide-out drawers and cabinets bring our stuff directly to us in the well-lit, easy-to-stand-in hallway — plus it's effortless to see all at once what you've got stored.
Cord control
You might be thinking that these twisty organizing cables could double as a hair accessory, but the truth is these colorful ties can organize cords for consumer electronics, home entertainment systems, kitchen appliances, computer systems, power tools, extension cords, holiday lights, and more.
Flex and twist the ties to contain your cords, and simply unwind to release. They are reusable for repeated use.
While these cord organizers won't break the bank, they can break the frustration we experience from having a drawer full of devices tangled in cords.
Please note that this Scottsdale Real Estate Blog is for informational purposes and not intended to take the place of a licensed Scottsdale Real Estate Agent. The Szabo Group offers first class real estate services to clients in the Scottsdale Greater Phoenix Metropolitan Area in the buying and selling of Luxury homes in Arizona. Award winning Realtors and Re/MAX top producers and best real estate agent for Luxury Homes in Scottsdale, The Szabo group delivers experience, knowledge, dedication and proven results. Contact Joe Szabo at 480.688.2020, [email protected] or visit www.scottsdalerealestateteam.com to find out more about Scottsdale Homes for Sale and Estates for Sale in Scottsdale and to search the Scottsdale MLS for Scottsdale Home Listings.