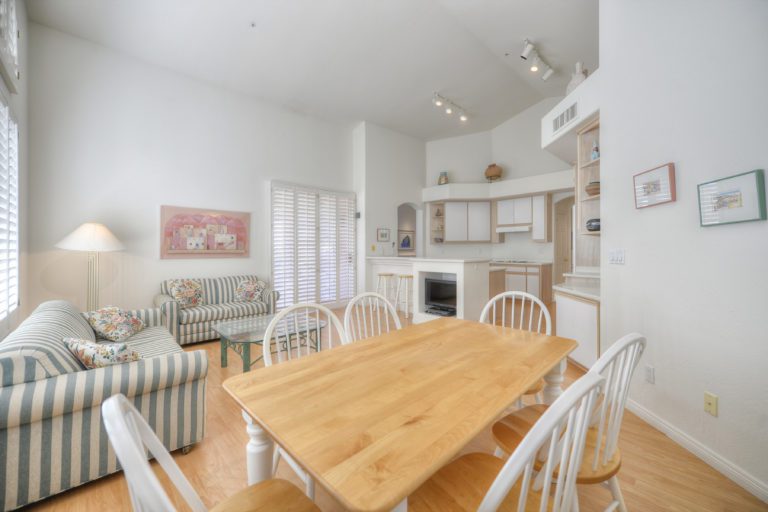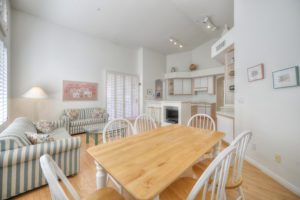 By Joe Szabo, Scottsdale Real Estate Team
For some home buyers, the closing day for a real estate purchase is as formal and complicated as the transaction itself. For others, it's just a blip on the radar. Either way, there are some important things to keep in mind as you make your way to homeownership.
Your mortgage rate could expire
Mortgage interest rates can fluctuate daily, and the rate your bank quoted isn't good forever. Instead, a bank will "lock-in" your interest rate for 45, 60 or any number of days. Once that lock expires, you may have to pay a higher rate.
Any number of issues can come up: open permits, illegal renovations, or other types of roadblocks might require the loan process to stop until resolution.
For example, a buyer in upstate New York learned at the last minute that a previous owner built an addition to the home in the 1970s but never documented it properly. It turns out it was so bad that it wouldn't pass today's requirements. The buyer had to hire an architect, re-draw plans, and document the issue before the bank approved the loan. And, consequently, he lost the rate he'd been quoted.
Don't wait until it's too late, and don't assume it's a smooth journey to the closing table. Rate-lock expiration can throw an expensive wrench into the closing process.
The mortgage process isn't over yet
Some buyers think once they've completed the application and submitted paperwork, their loan is approved and ready to go.
Not so fast. Today, some lenders will verify income, assets or credit all the way up until the very last minute. Don't make any major changes to your finances until the closing.
That means don't apply for a new credit card, finance a new car, or take a new job without running it by your mortgage professional.
The smallest (even seemingly insignificant) change to your finances can affect your ability to be approved for a loan.
And the house isn't yours yet
In some locations, the walk-through is a formal event, and in others, it's a checked box. Most real estate contracts provide for a walk-through up to 24 hours before the closing. Be sure to take advantage of it.
Why? You don't want to close on the home if systems aren't working, the seller hasn't made the necessary repairs, or the seller hasn't moved out.
If things aren't as they should be, you can postpone the closing until they are.
You may need to do some homework
Once the home closes, not only is it physically yours, but also it's completely your responsibility. In most states, the law is on the side of the buyer, and requires the seller to disclose any issues and confirm they've been resolved.
In others, it's "caveat emptor," or buyer beware. In this case, it's up to the purchaser to double- and triple-check that the seller closes all outstanding building permits, releases all liens from the title report, and resolves any issues with the local building department, assessor or health department.
The actual closing could be very low-key
In most places, the end happens in parts, and the two parties don't need to meet. Buyers sign their loan documents in the privacy of their home or office, and the seller shows up at the title company to sign off on the deed. It's seamless and straightforward, and happens in the background.  Buyers wire their down payment, and sellers receive their funds electronically.
But sometimes, the buyers and sellers and lots of attorneys and title folks sit around the table for hours, passing paperwork and using calculators. The process is archaic and cumbersome. What's worse: If the transaction wasn't smooth, the atmosphere around the "closing table" could be pretty tense.
What can you do?
The easiest way to a smooth closing is to be on the lookout for red flags and do lots of research.
Have a solid team on your side, starting with a good local agent. He or she can refer you to necessary mortgage pros, title insurances, escrow offices, attorneys or inspectors.
Processes and customs vary by market, and customs that apply in one community won't matter across the country, so getting as much information upfront as you can will help avoid unpleasant surprises.
Please note that this Scottsdale Real Estate Blog is for informational purposes and not intended to take the place of a licensed Scottsdale Real Estate Agent. The Szabo Group offers first class real estate services to clients in the Scottsdale Greater Phoenix Metropolitan Area in the buying and selling of Luxury homes in Arizona. Award winning Realtors and Re/MAX top producers and best real estate agent for Luxury Homes in Scottsdale, The Szabo group delivers experience, knowledge, dedication and proven results. Contact Joe Szabo at 480.688.2020, [email protected] or visit www.scottsdalerealestateteam.com to find out more about Scottsdale Homes for Sale and Estates for Sale in Scottsdale and to search the Scottsdale MLS for Scottsdale Home Listings.