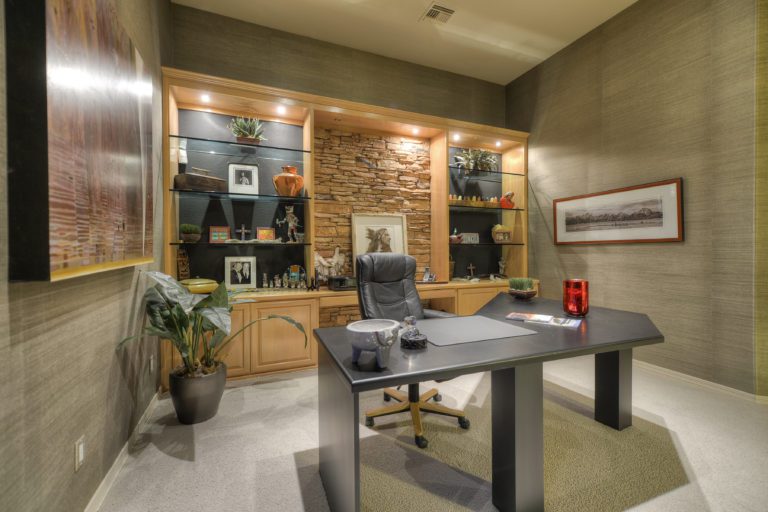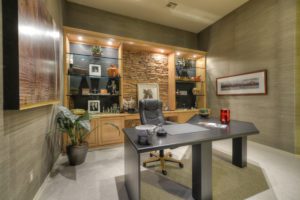 By Joe Szabo, Scottsdale Real Estate Team
Shortly after moving into my Seattle house in 2015, I listed it on Zillow's for-sale-by-owner pre-market feature, Make Me Move. I got everything organized and listed my home for $100,000 more than what I had just paid.
I thought my home had a lot to offer. I played up the lot, which was giant for Seattle at about 8,000 square feet. The house was also in a really picturesque neighborhood with a great location. The real selling point of the house, though, was the excellent public school district, which I thought would speak to young families.
I knew that I wasn't going to sell the house right away, because I didn't want to pay a capital gains tax, which you incur if you sell your primary residence before you've lived in it for two years. Knowing this, I just wanted to feel out the interest in the neighborhood and the house — just to keep a pulse on the market. If I got a wild offer, however, I figured I'd take the 15-percent capital gains hit, even knowing that it would be more complicated to deal with than just waiting the two years.
A couple of months went by without anyone approaching me, but a few potential buyers and agents slowly started to reach out. Once the buyers started to throw serious offers my way, I thought I might need to raise my price, because I wanted to avoid selling it under the two-year mark. Eventually, I did increase the price, because I was getting too much interest. To help me determine a better price, I looked at the comps to know if I was under or over the appropriate value of the home.
Showing the home
Out of the 20 or so hits I got over the two-year period, I showed the house to seven people. When they wanted to check it out, I set up a time for them to walk around the house for 20 minutes. During the showings, I spoke very frankly about the home's condition. And I didn't feel the need to give a hard sell, because I had the benefit of not being in a rush to move. I could have gone either way between, "Oh yeah, I can stay here," or "I'll take the offer."
I ended up with a cash offer, but it wasn't enough. I got another cash offer that was pretty high, but then a couple whose friends lived on the street approached me with an even better offer. We sealed the deal on the condition that closing day would be after that official two-year mark so I could avoid the capital gains tax.
This was a pretty easy decision to make, because I knew I could buy my sister's condo. That was really the deciding factor: I knew I could take the cash offer and buy a condo at a good price, without competing in the market with everyone else. At some point, you have to say to yourself, "OK, this is enough money to feel comfortable and happy moving from this investment to another one."
The process
In comparison to a traditional real estate transaction, the Make Me Move experience was surprisingly straightforward. If you're not in a big rush and you find a buyer that's willing to work with you, drawing up a contract is relatively easy. If you're hesitant to do it alone, don't let the paperwork intimidate you, because it's all boilerplate and very sensible. If you've gone through buying a house once, you can handle the paperwork without any issues.
Listing your home pre-market is a great way to test the market and buy or sell in a low-pressure way — and potentially save money.
The best thing about selling a house on your own is that everyone can just be honest about their expectations — whether it's the buyer or the seller. For the buyer, it's more transparent if the seller is serious. And then you can say, "OK, can I afford this? And is that what I want for that price?" versus just going into a blind bidding situation.
For the seller, you're not on any hard timeline, and you don't have to stage a house or lose money on a mortgage for a house that's just sitting there. You can plan the logistics a little better when it's all on your terms.
Please note that this Scottsdale Real Estate Blog is for informational purposes and not intended to take the place of a licensed Scottsdale Real Estate Agent. The Szabo Group offers first class real estate services to clients in the Scottsdale Greater Phoenix Metropolitan Area in the buying and selling of Luxury homes in Arizona. Award winning Realtors and Re/MAX top producers and best real estate agent for Luxury Homes in Scottsdale, The Szabo group delivers experience, knowledge, dedication and proven results. Contact Joe Szabo at 480.688.2020, [email protected] or visit www.scottsdalerealestateteam.com to find out more about Scottsdale Homes for Sale and Estates for Sale in Scottsdale and to search the Scottsdale MLS for Scottsdale Home Listings.