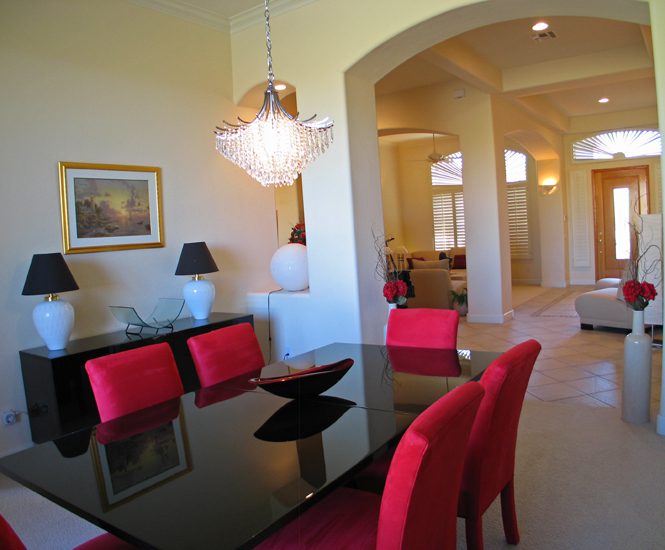 By Joe Szabo, Scottsdale Real Estate Team
The first concern in the "fix it up and sell it" strategy is finding a good house.  One that fits your budget, falls into the time and effort comforts of your life, and that will demand the resale price you desire.
The first step in realizing your first concern, is to find your target neighborhood.  Choose an area that suits you (and your target market).  Once you find that, your real estate agent can help you conquer the knowledge and gain a commanding mental handle on what's happening in that area.  A good real estate agent will give you insights into the neighborhood, show you the properties, and ultimately lead you through the process of buying and taking possession of your home.  When looking at a property with an agent, he or she can tell you about comparable sales for an idea of the current value.  If you are buying to rent, an agent can inform you about rental history and possibly even help you locate tenants.
What you can bring to the relationship with your agent is a clear idea of what you want.  What type of property are you looking for both in concept (renting or fixer upper, etc.) and in physicality?  Also, how much are you willing to spend?  Together you and your agent will work toward a common goal that is your vision.
Finding property can be done in many ways — looking through the newspaper, the real estate listings, face to face, etc.  But when you find properties to evaluate, there are a few VERY IMPORTANT things to watch for.  Standing water on the lot indicates bad drainage.  Water and moisture damage in the home promote the growth of mold and mildew.  Structural problems can be disastrous if left untreated and are often too costly to make it a worth while venture in the first place.  Underground tanks can be problematic and environmentally hazardous.  Well and septic systems should be avoided in favor of sewage systems and public water.  If you can avoid these larger pitfalls in a property, you are doing yourself a tremendous service.  Almost anything else can be fixed or repaired without great concern.  One of the best ways to find a great property is to call Joe Szabo of Szabo Real Estate Group.
The Szabo Group offers first class real estate services to clients in the Scottsdale Greater Phoenix Metropolitan Area.  Award winning Realtors and Re/MAX top producers, The Szabo group delivers experience, knowledge, dedication and proven results. Contact Joe Szabo at 480.688.2020, info@ScottsdaleRealEstateTeam.com or visit www.scottsdalerealestateteam.com to find out more about Scottsdale Homes for Sale and Estates for Sale in Scottsdale, Arizona.