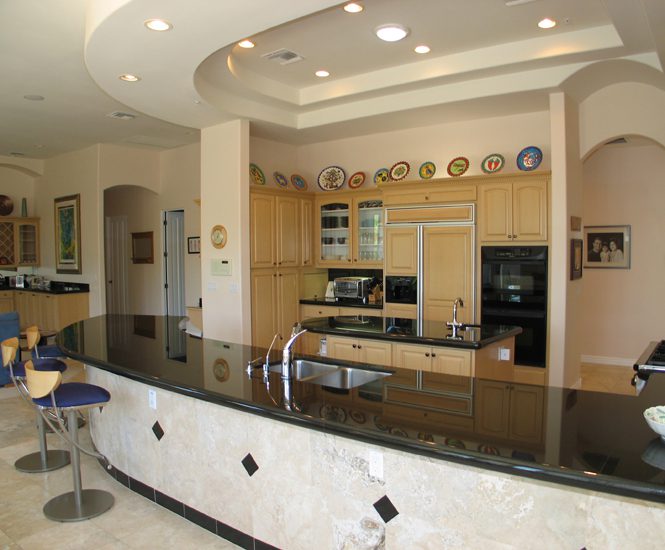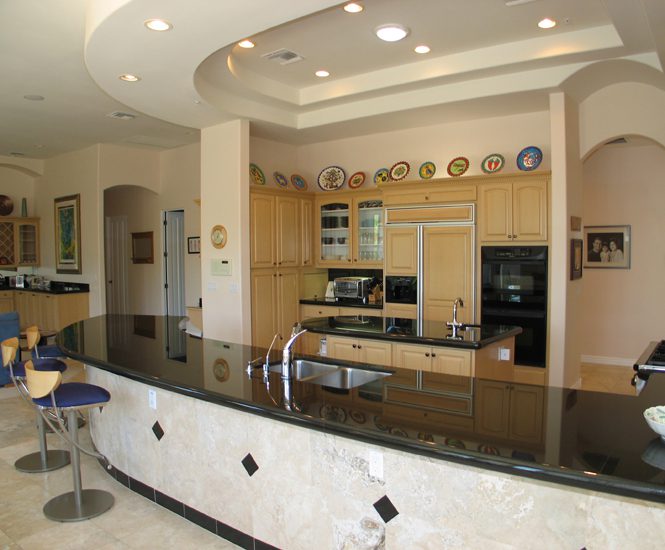 By Joe Szabo,ScottsdaleReal Estate Team
With kitchen remodels leading the way when it comes to large scale home improvements, kitchen appliances have evolved into some of the most sophisticated, technologically advanced, and convenient home appliances on the market. If you're ready to remodel your kitchen, here are 10 of the most cutting edge and innovative kitchen appliances to hit the scene in recent years. Installing any, or all, of these wonderful inventions will transform your kitchen from something out of date to darn near futuristic in the blink of an eyeýor should we say a few clicks of the egg timer?
#1: Steam Assist Ovens
Steam assist ovens utilize steam in the cooking process to produce better tasting food and faster cook times. Because they use steam to cook, usually with convection heating, they reduce almost all need for basting, misting, and water bathing. These ovens are also fully computerized, and electronically monitor the amount of steam used based on the dish type you enter in on the keypad. Truth is, these appliances practically cook dinner for you!
#2: Induction Cooktops
Induction cooktops generate electromagnetic fields to heat up your pots and pans rather that the cooktop itself. Sounds hard to believe, but you can literally boil a pot of water on a burner and then set your hand on it moments later without experiencing any ill effects. Add to that the fact that induction cooking is up to twice as efficient as natural gas or traditional electric heating elements, and it's easy to see why this futuristic cooking method is catching on fast.
#3: Microwave Drawers
Microwave drawers are undercounter microwaves that electronically slide out like a drawer rather than requiring you to open a door. The benefits of these units include saving space, blending your microwave seamlessly into your cabinet design, easier microwave access, and more kid-friendly operation.
#4: Dishwasher Drawers
Dishwasher drawers operate on the same principle as microwave drawers. Instead of a clumsy looking traditional dishwasher, you can install dishwasher drawers fitted with your own custom cabinetry. The drawers look like any other drawer in your kitchen, but pull out to reveal a functional dishwasher instead!
#5: Oven Refrigerators
That might read like a typo the editor missed, but it's an actual product that is taking the kitchen appliance industry by storm. These ovens refrigerate food during the day while you're at work, then convert to an oven at a pre-set time so your dinner is ready for you to eat when you pull into the driveway. These units are perfect for today's hard working professionals and busy families.
#6: Built-In Rotisserie Ovens
Built in rotisserie ovens are just what they sound like. Instead of taking up valuable counterspace with that rotisserie cooker, you can have a built in rotisserie installed much like you would a more traditional oven. Imagine cooking everything from mouthwatering chicken to tender roasts without the hassle of dragging that bulky rotisserie cooker out of the pantry. It's almost too good to be true.
#7: Lift Ovens
Lift ovens have cavities that drop down like an elevator lift, rather than requiring you to open a door and place your food inside. You set whatever it is you're cooking on the lowered tray, push a button, and the entire setup raises into the oven and starts cooking. These are convenient additions for any homeowner, but they are especially useful for the elderly and those with disabilities, since they eliminate the need to bend over and place dishes in, or remove them, from a traditional oven.
#8: Computerized Refrigerators
Computerized refrigerators come with an actual computer and screen built right into the main door. You can access the internet, bring up stored recipes, and even check e-mail while you prepare dinner!
#9: Water Stations
Water stations are kitchen islands outfitted with multiple sinks (usually in a circular fashion) so that you and a handful of friends can prep dinner in each other's company. With these handy additions, there's no need to miss out on socializing just because you ran out of time to get dinner together before your guests arrived!
#10: Kitchen Entertainment Centers
Kitchen entertainment centers are transforming the time cooks spend in their kitchen. They come with a full range of radio receivers, television consoles, and CD and DVD players. They can be installed on the wall, as undercounter models, or as undercabinet additions. Any way you cut it, these all-in-one units change cooking from an isolated endeavor to a multi-media experience!
Please note that this Scottsdale Real Estate Blog is for informational purposes and not intended to take the place of a licensed Scottsdale Real Estate Agent. The Szabo Group offers first class real estate services to clients in the Scottsdale Greater Phoenix Metropolitan Area in the buying and selling of Luxury homes inArizona. Award winning Realtors and Re/MAX top producers and best real estate agent for Luxury Homes inScottsdale, The Szabo group delivers experience, knowledge, dedication and proven results. Contact Joe Szabo at 480.688.2020, [email protected] or visit www.scottsdalerealestateteam.com to find out more about Scottsdale Homes forSaleand Estates forSaleinScottsdaleand to search the Scottsdale MLS for Scottsdale Home Listings.