By Joe Szabo, Scottsdale Real Estate Team
It's tough to afford housing in many cities across the U.S., but in Seattle, it's a particularly competitive market.
Living in an urban area with such a high cost of living can break a family when emergencies arise, but luckily for the people of Seattle, Mary's Place has been relieving housing burdens since 1999.
Initially established as a women's day center, Mary's Place has evolved and expanded into a housing facility. It now provides a warm bed for 680 family members every night of the year.
As the shelter's website states, "The Mary's Place model is simple — partner with anyone and everyone who can help to address the issue of family homelessness: congregations, individuals, cities and counties, and businesses of all sizes."
It seems to be a phenomenally successful model — and it only continues to grow. The Popsicle Place program, formed in 2018, is a Mary's Place program focused on assisting families who are simultaneously experiencing homelessness and caring for medically complex or critically ill children.
A devastating statistic says that 1 in every 285 children in the U.S. alone will be diagnosed with cancer before the age of 20, and many more will be hospitalized for serious illness and injury. Additionally, 60 percent of people with the highest rent burden can't cover three months of expenses.
Serious illness can put many families in financial crisis, and the stress of caring for children in need of medical intervention as well as maintaining livelihood for the whole family can be debilitating.
But at Popsicle Place, families don't have to worry about costly emergency housing options, like motels, or choosing between having a place to live and having a healthy child. They also don't have to worry about spending the night apart, since the Popsicle Place has a medical staff and volunteers on hand so that every member of the family can rest comfortably, in private rooms, all under one roof — regardless of health status.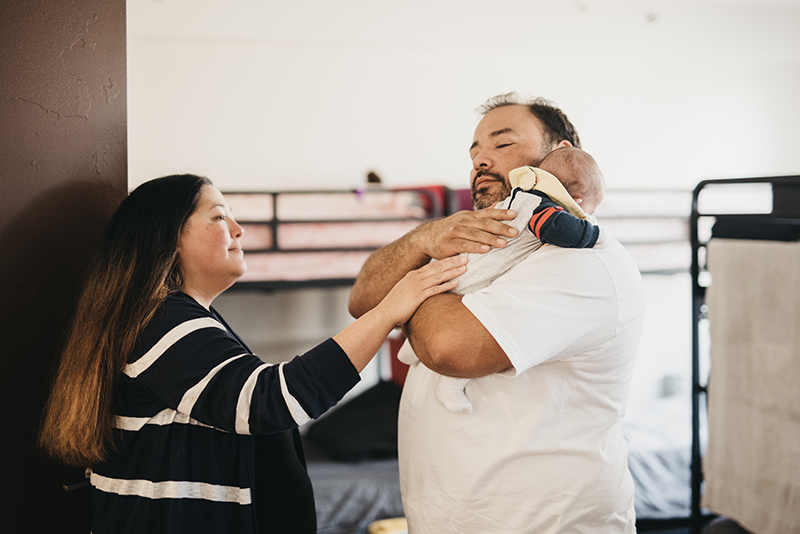 While a small housing operation can't alleviate every concern for families in medical and financial distress, simply having a bit of support can provide immense relief — relief that those families need to take their next step.
"Not only do they have their own private rooms," says Marty Hartman, executive director of Mary's Place, "but they also have access to our healthcare clinic. They have a Popsicle Place lounge, where if their children aren't feeling so well or if they have immunocompromised conditions, they can go in there and relax. [We] just want to set them all up for success."
And that they do, with excellent results.
The Mary's Place blog recently shared the story of a single mother of three named Nycolle. When she found black mold in her apartment, she was forced to immediately leave with her children, each of them with their own unique and demanding healthcare requirements, leaving them in need of emergency housing. That's where the Popsicle Place program came in.
"Being at Mary's Place gave me peace of mind," says Nycolle in the article, "knowing we had electricity for Karlah's treatments and refrigeration for Krystoffer's medications. It let me focus on keeping them well!"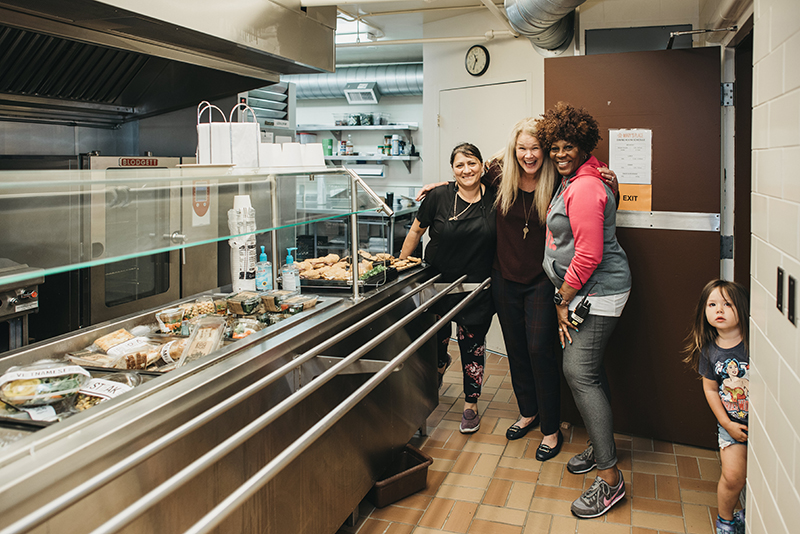 With their basic needs managed, the family members soon found a large, affordable 3-bedroom house in Spokane and happily relocated. They now enjoy a large yard, as well as a home to call their own.
That's exactly what the program is all about, according to Hartman. "Let's get you the housing options that you need and then move you forward."
Please note that this Scottsdale Real Estate Blog is for informational purposes and not intended to take the place of a licensed Scottsdale Real Estate Agent. The Szabo Group offers first class real estate services to clients in the Scottsdale Greater Phoenix Metropolitan Area in the buying and selling of Luxury homes in Arizona. Award winning Realtors and Re/MAX top producers and best real estate agent for Luxury Homes in Scottsdale, The Szabo group delivers experience, knowledge, dedication and proven results. Contact Joe Szabo at 480.688.2020, [email protected] or visit www.scottsdalerealestateteam.com to find out more about Scottsdale Homes for Sale and Estates for Sale in Scottsdale and to search the Scottsdale MLS for Scottsdale Home Listings.