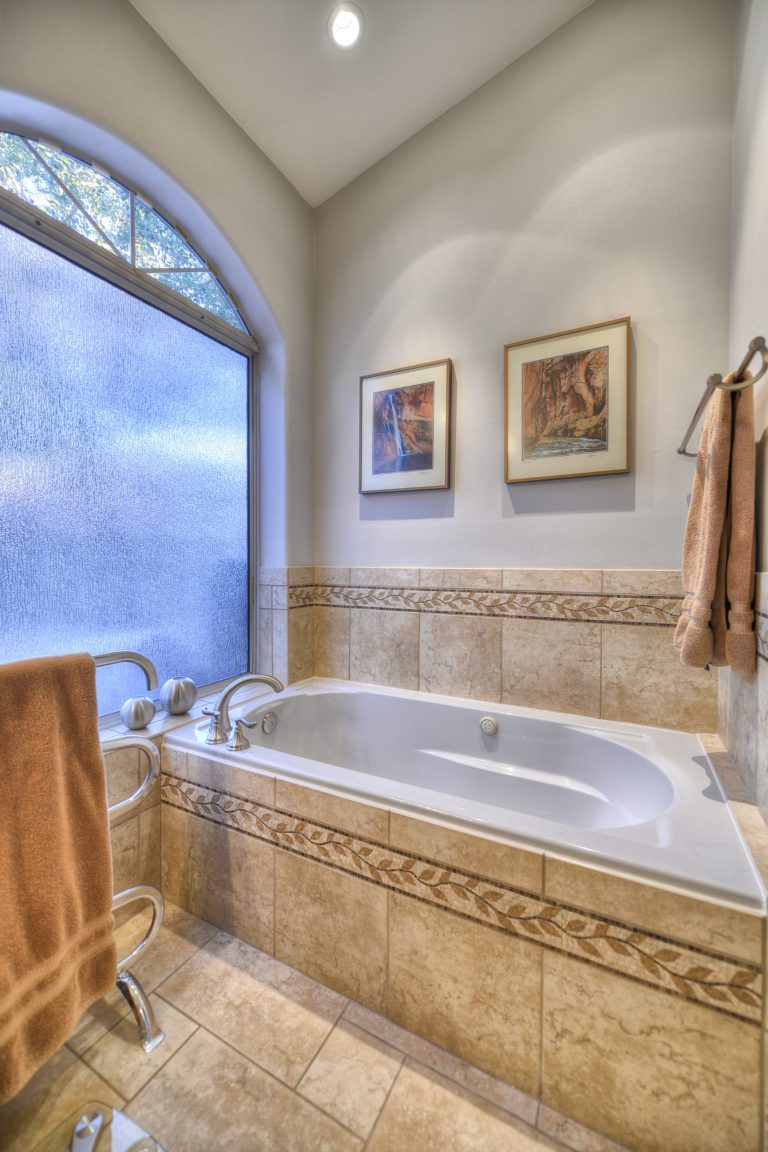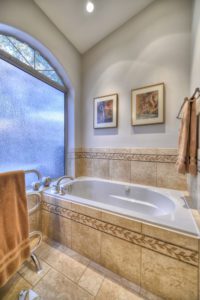 By Joe Szabo, Scottsdale Real Estate Team
While a bathroom might not be the first room a potential home buyer asks to see, it can make or break the sale.
Here are five common mistakes both rookie and seasoned flippers and homeowners make when renovating a bathroom.
Mistake 1: Ignoring proper spacing and layout
Bathrooms may seem straightforward, but a lack of spatial awareness in the renovation planning stages can lead to problems down the road.
Remember: Just because you can fit something into the bathroom design doesn't mean it can function within that space. Always keep function in the forefront of your mind and in your design.
For example, if you choose a shower with a door, your bathroom layout should leave plenty of room for it to fully open. No potential home buyer will want to squeeze out of a partially opened shower door every morning. Other considerations include providing enough space to comfortably get on and off the toilet, open cabinet doors, etc.
Spatial considerations also include making sure elements of the room are close enough together to function. For example, the toilet paper holder should be within a child's arm's reach of the toilet, and outlets should be easily accessible from the counter.
Mistake 2: Choosing the wrong materials
Because of the sink, toilet and shower, bathrooms deal with more moisture than any other room in the house. Homeowners also use many of the strongest cleaning products on bathroom surfaces. Both of these factors, if not taken into consideration, can lead to significant damage if you don't select the right materials for the job.
Go with materials that can stand up to harsh cleaners and are not highly susceptible to mold, warping or distortion. Avoid porous materials that will retain moisture and allow hidden mold to grow.
Mistake 3: Ignoring storage space
No one complains about having too much storage in the bathroom. When planning a bathroom remodel, incorporate plenty of storage space into the design.
Consider how many people will use the bathroom. Don't make the mistake of providing only enough bathroom storage space for one person in a 4-bedroom house.
Additionally, most people prefer a bit of privacy with bathroom storage, so a set of floating shelves, while helpful, will not be sufficient on its own.
Mistake 4: Forgetting about ventilation
Ventilation isn't a glamorous part of a bathroom renovation, but it is essential. Forgetting to work in enough ventilation can lead to mold, mildew and other costly problems in the future. It can also make a bathroom uncomfortable if it's not properly ventilated during or after a shower.
If possible, work in a combination of natural and artificial ventilation sources. A well-placed window can go a long way, but it won't be very helpful during cold winter months, when a homeowner won't open it. Make sure to install a quality ventilation fan that can handle the size of the bathroom.
Mistake 5: Putting off lighting plans until the end
Many people think of lighting as a finishing touch to a renovation. While lighting is often installed later in the process, you should plan your lighting fixtures at the beginning of the renovation.
Bathrooms are often where people get ready for the day, which is why lighting is essential. Recessed lighting can create shadows on your face in the mirror, and the last thing you want when trying to sell a bathroom is unflattering lighting.
Waiting until the end to address lighting can also lead to dark patches within the bathroom. Depending on your preferred shower style, you may or may not need lighting above the shower or tub.
Similarly, no one wants to use the toilet in darkness. When drawing up your plans, consider what type of lighting will best accommodate your space and room design. Making adjustments in the planning stages will be much easier than making them at the end of a project.
Please note that this Scottsdale Real Estate Blog is for informational purposes and not intended to take the place of a licensed Scottsdale Real Estate Agent. The Szabo Group offers first class real estate services to clients in the Scottsdale Greater Phoenix Metropolitan Area in the buying and selling of Luxury homes in Arizona. Award winning Realtors and Re/MAX top producers and best real estate agent for Luxury Homes in Scottsdale, The Szabo group delivers experience, knowledge, dedication and proven results. Contact Joe Szabo at 480.688.2020, [email protected] or visit www.scottsdalerealestateteam.com to find out more about Scottsdale Homes for Sale and Estates for Sale in Scottsdale and to search the Scottsdale MLS for Scottsdale Home Listings.