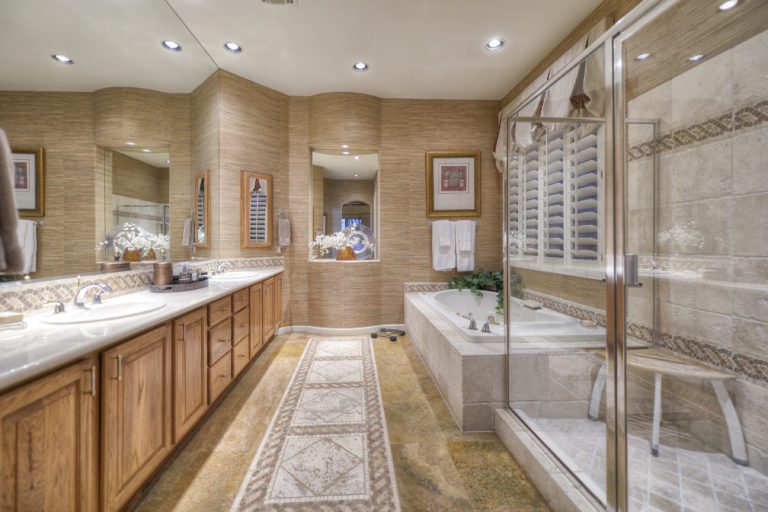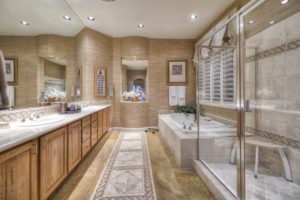 You can try to lighten the room up by pairing the dark walls with lighter furnishings and accessories, such as curtains and wall art. This creates contrast in the space and helps the room feel lighter.
You could also try adding more lighting to the room—a few lamps can make a huge difference. Another option would be applying a paint treatment such as rag rolling in a lighter color over the dark brown. Overlaying another color would add depth to the walls and also help to lighten the walls while still keeping the rich brown color.
The colors of the rooms in your home are a direct reflection of your personality. While most of us may not spend a lot of time thinking about room color, it affects us every day. Room color can influence our moods and our thoughts.
Color affects people in many ways, depending on age, gender, ethnic background and climate. Certain colors (or groups of colors) tend to get a similar reaction from most people; the variations come from the shades or tones used. This is why it's so important to choose colors wisely when it comes to decorating.
You don't have to worry about trends in order to have a beautiful home. Color trends will come and go. The people who live in a home make it beautiful by choosing colors that reflect their preferences and personalities. The trick is to blend the colors you like into a pleasing combination.
Choosing color combinations is one of the most intimidating steps for beginners. Color has the power to change the shape and size of furnishings, as well as the shape and size of the room itself. Selecting colors is not difficult if you equip yourself with some basic information about color and its effects.
Let's find out more about room colors and how they influence your mood.
Choose Wisely
Keep in mind that each color has a psychological value. Think about how certain colors make you feel; they can influence any emotion, from tranquility to rage. To create peace and harmony in your home, choose your colors wisely; some colors in large amounts might have the opposite effect on you and your loved ones.
What mood do you want to create? Which colors will help you achieve that mood?
If you need help answering these questions, look at magazines, decorating books, blogs and websites for ideas. Also, let your textiles be your guide. Fabric, carpeting, furniture and tile are available in a more limited range of colors than paint, so choose them first and then decide on your paint color.
Once you find something you like, limit the number of colors in a room to no more than three or four. Too many colors can make a room look busy or cluttered. Paint is fairly inexpensive and transforms a room more quickly than anything else, so you can afford to experiment a little.
Room Colors and Their Effects
Colors act in three basic ways: active, passive and neutral. You can easily match every room's colors to your personal desires, to your taste and to the room's purpose. Light colors are expansive and airy, making rooms seem larger and brighter. Dark colors are sophisticated and warm; they give large rooms a more intimate appearance.
Please note that this Scottsdale Real Estate Blog is for informational purposes and not intended to take the place of a licensed Scottsdale Real Estate Agent. The Szabo Group offers first class real estate services to clients in the Scottsdale Greater Phoenix Metropolitan Area in the buying and selling of Luxury homes in Arizona. Award winning Realtors and Re/MAX top producers and best real estate agent for Luxury Homes in Scottsdale, The Szabo group delivers experience, knowledge, dedication and proven results. Contact Joe Szabo at 480.688.2020, [email protected] or visit www.scottsdalerealestateteam.com to find out more about Scottsdale Homes for Sale and Estates for Sale in Scottsdale and to search the Scottsdale MLS for Scottsdale Home Listings.