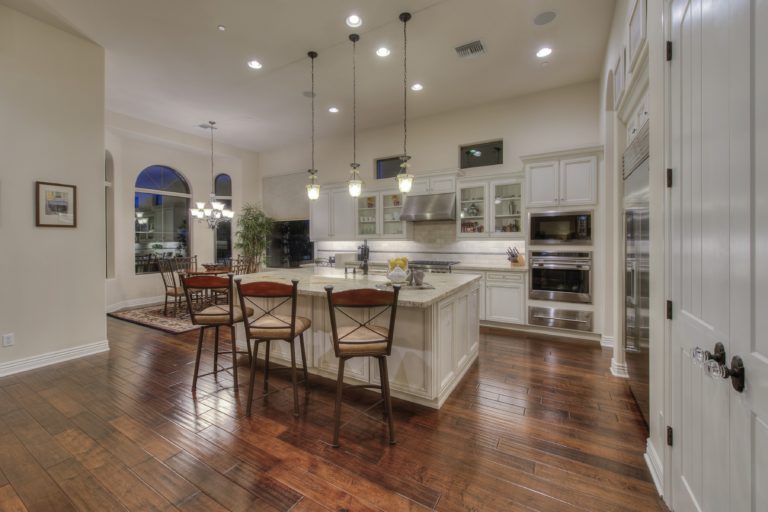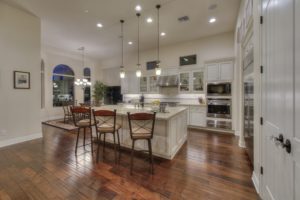 By Joe Szabo, Scottsdale Real Estate Team
First-time homeowners may be in for a shock when their water heater breaks on a cold winter morning, or their dishwasher starts to leak all over the new hardwood floors in the kitchen. The instinctive call to the landlord won't work this time around. Welcome to the joys of homeownership. So, when this happens, what do you do?
Many homeowners aren't equipped to perform even small repairs, particularly when they come at inopportune times. For some, a handy family member nearby could do the trick. Or a new home buyer may know a plumber or an electrician — but they likely won't have a lot of time to get bids and figure out the cause of the problem, much less get it repaired.
What's the next best thing to a landlord for a new homeowner? A home warranty.
What is a home warranty?
Much like insurance or the extended warranty you buy for your smartphone or flat screen television, a home warranty covers the costs of repairing or replacing almost any malfunctioning system in your home. It typically costs between $300 and $900 a year.
If you had a home warranty, you wouldn't have to call around to get estimates for repairs when a problem occurs. You wouldn't have to pay out of pocket to get the problem fixed or have equipment replaced, either.
Instead, you would just call your home warranty provider or submit a ticket online. The warranty company would call the appropriate tradespeople with whom it has made arrangements, and send someone to fix the problem, if possible, or replace the malfunctioning appliance with a brand new one. Your home warranty premium will cover the costs — though you'd probably be responsible for a co-pay of about $50 per incident.
Who should buy a home warranty?
Home warranties are particularly great for first-time Gen X/Y and Millennial home buyers who've been renters until now. They're used to calling the landlord whenever there's a problem, and a home warranty company takes over that role.
These homeowners are often working long hours, and might not have the time or energy to call around to find a plumber or an electrician to get quotes or bids, let alone wait through the noon-to-4 p.m. window for the repair person to show up.
Sometimes, it takes just one costly and unexpected system repair — and the drama associated with it — to realize the savings of a one-year home warranty.
But home warranties aren't limited to Gen X, Gen Y or other first-time home buyers. Any owners of any age home can purchase a home warranty at any time.
If you had your home inspected, you'll know the condition and life expectancy of many of your systems. If some systems are on the outs, you will welcome the home warranty. Many appliances and systems start to break down after 15 or 20 years, and you don't want to deal with multiple systems falling apart at the same time.
Real estate agents often purchase a home warranty for their clients as a closing gift. If not, you can buy one on your own. Be sure to shop around to compare premiums and coverage. The older the home, the more coverage you will want.
Home warranties are also great for investors or "accidental landlords," who don't necessarily want to be in the business of fielding repair calls from their tenants. If you're not an experienced real estate investor and don't have a network of repair folks, it might be easier to pay for the home warranty. The last thing you want is a tenant without hot water calling you all day long. If you have a home warranty, you can cut right to the chase, keep tenants happy, and minimize stress.
Home warranties can save home buyers a lot of time and money — particularly in the first year of ownership, when they are short on both.
Please note that this Scottsdale Real Estate Blog is for informational purposes and not intended to take the place of a licensed Scottsdale Real Estate Agent. The Szabo Group offers first class real estate services to clients in the Scottsdale Greater Phoenix Metropolitan Area in the buying and selling of Luxury homes in Arizona. Award winning Realtors and Re/MAX top producers and best real estate agent for Luxury Homes in Scottsdale, The Szabo group delivers experience, knowledge, dedication and proven results. Contact Joe Szabo at 480.688.2020, [email protected] or visit www.scottsdalerealestateteam.com to find out more about Scottsdale Homes for Sale and Estates for Sale in Scottsdale and to search the Scottsdale MLS for Scottsdale Home Listings.