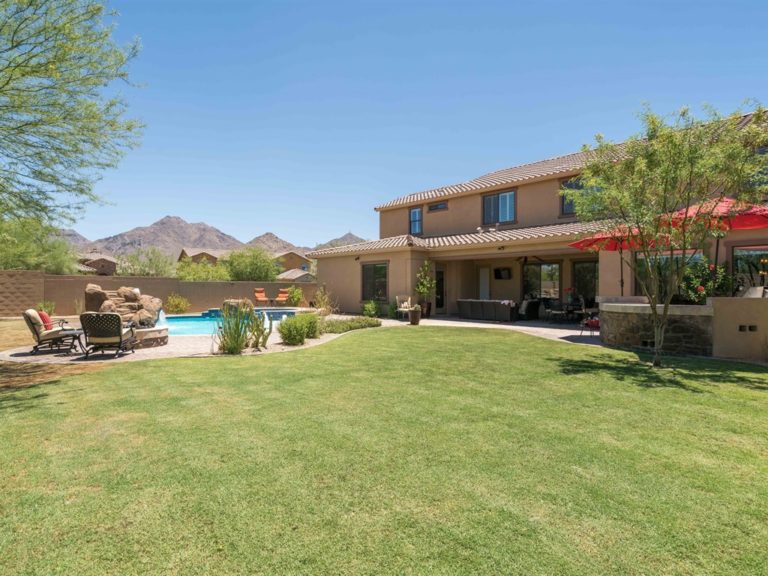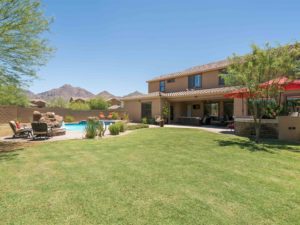 By Joe Szabo, Scottsdale Real Estate Team
Buying home insurance for the first time is overwhelming, especially if you're trying to go it alone.
Before shopping for coverage, review these common insurance questions to make sure you're armed with the knowledge to find the best policy for your needs.
Do I need a policy before buying a home?
Technically, no.
Most states require drivers to possess auto insurance before taking the car off the dealer's lot. But home insurance is different. You can legally own a home sans insurance.
However, if you need a loan to buy your home, your lender will likely require you to purchase home insurance as a way to protect its investment.
What coverages are included?
Standard home insurance policies typically include coverage for the structure of your home, its contents, liability, other structures (such as a toolshed), and additional living expenses. Let's break these down.
Structure: If your home is damaged or destroyed by a covered peril and needs to be repaired or rebuilt, your insurance can help pay for these expenses. Structure coverage is not the same as the amount you paid for your home. You need to set your structure coverage for the amount it would take to rebuild your home from the ground up.
Contents: This coverage can kick in if your belongings are damaged or destroyed. It's typically set between 50 and 70 percent of your home's structural coverage. If you have high-value items, such as an extensive jewelry collection or rare pieces of art, there will likely be a cap on the repair/replacement value (between $1,000 and $2,000). To get more coverage for high-value items, you can add a rider policy to your home insurance.
Liability: If someone is injured on your property, the liability portion of your insurance policy can help pay for medical, rehabilitation, and/or funeral expenses, as well as legal fees in the event that the injured party sues you. Liability is typically set at $100,000 worth of protection. However, it's wise to set your coverage between $300,000 and $500,000 — especially if your home includes attractive nuisances, such as a pool or trampoline — as medical and legal costs can add up rapidly.
Other structures: If your home has a detached garage or shed that is damaged or destroyed by a covered peril, your insurance can help pay to repair or rebuild it.
Additional living expenses: In the event that your home is destroyed and needs to be rebuilt, this coverage can help pay for living expenses, such as hotel and food bills for the duration of time that you're displaced. Check with your insurer to see if this protection only covers you and your family for a specified amount of time.
What are covered perils?
Standard home insurance policies can cover damage caused by fire, windstorms, hail, lightning, theft, vandalism, explosions, and riots. Typically, water damage, such as that from freezing and bursting pipes, is also covered.
However, damage resulting from floods or earthquakes is not covered. Those types of natural disasters require separate policies and should be purchased if you live in a high-risk area, such as near a body of water or in California, where floods and earthquakes, respectively, are common.
How do I know how much coverage I need?
Complete a home inventory. This is a complete list of everything you own and each item's value. Home inventories should include photos or video of all your possessions and the amount you paid for them — if you have the receipts, that's even better.
Make multiple copies of the list and keep it in various safe locations, such as a safety deposit box. Having this inventory will allow your insurance agent to accurately recommend the amount of coverage you need, and will help get the ball rolling quickly if you need to file a claim.
What determine how much I pay?
When determining how much your insurance policy will cost, providers take into account:
Your credit score.
Claims history, both your own and the claims history for the area in which you reside.
The location of your home.
The age of your home.
The costs associated with rebuilding your home.
Your proximity to a fire department and hydrant.
Whether you own pets or not. Owning a dog, especially certain breeds, means you'll need more liability coverage.
The coverages you select.
How can I save money on insurance?
There are a few tricks to saving money on your monthly home insurance premiums, but not all are overnight fixes.
Discounts. Most insurance providers offer discounts for policyholders. Bundling multiple policies, such as home and auto, with the same provider is one of the simplest ways to save on multiple policies. Providers also usually offer discounts for safety features, such as security systems. Equipping your home with these additional features could help you keep more money in your wallet each month.
Raise your deductible. Raising your deductible (the amount you agree to pay toward a claim before insurance kicks in) will result in lower premiums. However, don't set your deductible so high that it would cause you financial hardship if disaster strikes. For example, if you can't afford to pay $1,000 out of pocket at any given time, set a lower deductible.
Improve your credit score. Most insurance providers use credit score as an indicator of how likely you are to file a claim. Studies have shown that those with low credit scores were more likely to file claims than those with high credit scores, who could afford to tackle some repairs or replacements on their own. Improving your credit score can ultimately decrease your premium payments, as you'll become less of a risk to insure.
How do I choose a provider?
Shop around. All insurance carriers are different in terms of coverage and cost. The best way to find the right provider for you is to get quotes from several companies and compare them rather than making a rash decision.
Please note that this Scottsdale Real Estate Blog is for informational purposes and not intended to take the place of a licensed Scottsdale Real Estate Agent. The Szabo Group offers first class real estate services to clients in the Scottsdale Greater Phoenix Metropolitan Area in the buying and selling of Luxury homes in Arizona. Award winning Realtors and Re/MAX top producers and best real estate agent for Luxury Homes in Scottsdale, The Szabo group delivers experience, knowledge, dedication and proven results. Contact Joe Szabo at 480.688.2020, [email protected] or visit www.scottsdalerealestateteam.com to find out more about Scottsdale Homes for Sale and Estates for Sale in Scottsdale and to search the Scottsdale MLS for Scottsdale Home Listings.