by Joe Szabo, Szabo Group
Want a place for kids of all ages? Consider spending some time at The Arizona Science Center. They offer interactive hands-on exhibits, a planetarium and an IMAX theater.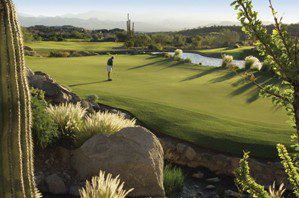 Some exhibits you might want to visit include:
All About You exhibit explores learning and remembering as well as how our bodies move.
Psychology explores preferences of personal space as well as features The Echo Chamber where you can discover how those with blindness figure out where they are.
Get Charged Up lets you experience what it's like to lie on a bed of nails. You can also see how a prism splits white light into the colors of the rainbow and more!
Robots: The Interactive Exhibition opens September 27, 2009 and features characters from the animated film Robots.
The science center also offers family camp-ins, which are $20 for one parent and child. Each additional child is $5. Also, it is recommended for younger children, those ages 6-10. Some upcoming classes are:
Oct. 10: It's a Small World – Learn about nanotechnology and how you are impacted.
Oct. 24: Our Colorful World – Learn about light and color and its properties.
Nov. 7: Recipe for Weather – Learn about tornadoes, hurricanes, blizzards and more.
Nov. 21: It's Elementary, Dear Watson – Learn about scientific method and how it can be used to solve a problem. Your child will be able to observe, predict, conduct an experiment, collect data and present their conclusions.
Dec. 5: It's About Time!–Learn about the world of time and time zones. Your child will be able to create a way to measure time without using a clock.
The Arizona Science Center is located at 600 E Washington Street in Phoenix. For more information visit: www.azscience.org
The Szabo Group offers first class real estate services to clients in the Scottsdale Greater Phoenix Metropolitan Area.  Award winning Realtors and Re/MAX top producers, The Szabo group delivers experience, knowledge, dedication and proven results. Contact Joe Szabo at 480.688.2020 or visit www.scottsdalerealestateteam.com