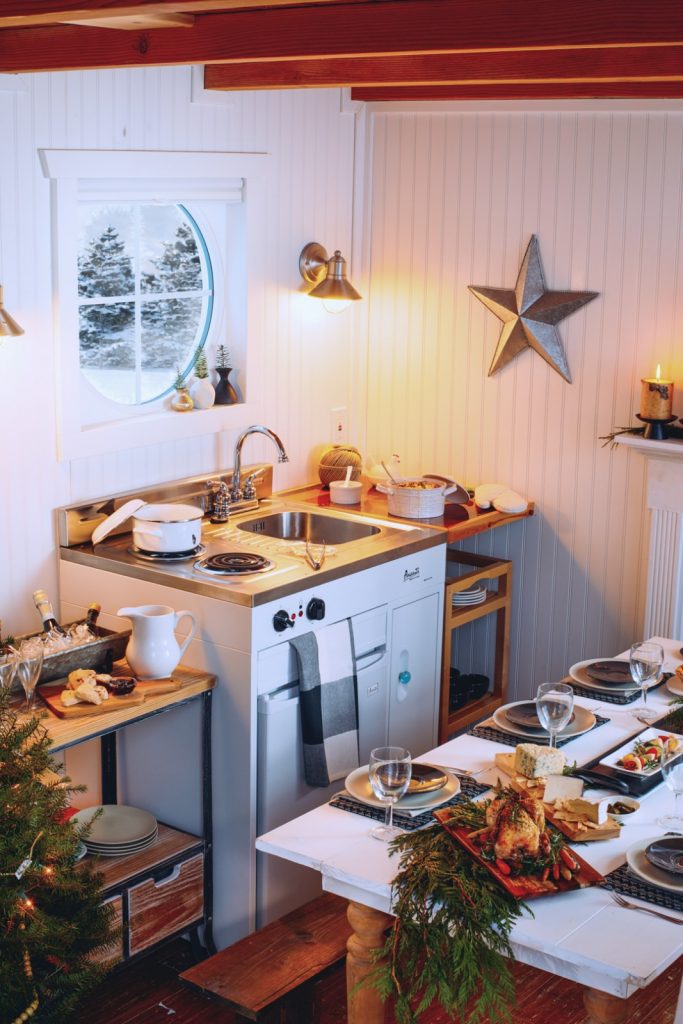 By Joe Szabo, Scottsdale Real Estate Team
Elves: They're just like us. Or is it the other way around? For instance, did you know that many of our trends originated from elf culture? It's true. Perhaps the biggest (or maybe it's the smallest) trend is the tiny home.
A short history of the tiny home
Elves didn't just invent tiny homes, they perfected them. When elves first joined Santa in the North Pole, they decided to live on-site – the traffic jams caused by migrating polar bears made the commute intolerable. So they quickly got to work building their own community on Santa's land.
Because the diminutive craftsmen didn't need much space, they kept their homes small: 150 square feet. While each elf added their own flair, the layouts are similar with the living area and bathroom on the main level and the bedroom in the loft. Word of these mini dwellings spread south and so began the rise of tiny homes for larger humans.
The design hub of the north
The North Pole serves as the address for many elves. Nobody quite knows how many, but when Santa claimed his home on Zillow, we got a glimpse of one elf enclaves. Being the trendsetters they are, each elf had at least one statement-making feature created by their own ingenuity. These are our three favorites.
1. The serving cart
One look at those itty-bitty Moscow mule mugs on the stylish cart will make you crave a peppermint julep. Popularized by elves, bar carts like this one got their start by serving as an extension to the limited countertop space in tiny homes.
2. Wood panels and exposed beams
There's something about wood paneling and exposed beams that make this home feel so inviting. Before it became a design choice, wood planks were the preferred siding for elf homes because of their ability to insulate from the cold, harsh climate.
3. Yoga zone
Having your own home gym is a luxury reserved for those with extra space, so it's impressive this elf found room for a dedicated yoga area. While home gyms are a convenience for most, they were started by elves out of necessity due to regularly getting snowed in.
Please note that this Scottsdale Real Estate Blog is for informational purposes and not intended to take the place of a licensed Scottsdale Real Estate Agent. The Szabo Group offers first class real estate services to clients in the Scottsdale Greater Phoenix Metropolitan Area in the buying and selling of Luxury homes in Arizona. Award winning Realtors and Re/MAX top producers and best real estate agent for Luxury Homes in Scottsdale, The Szabo group delivers experience, knowledge, dedication and proven results. Contact Joe Szabo at 480.688.2020, info@ScottsdaleRealEstateTeam.com or visit www.scottsdalerealestateteam.com to find out more about Scottsdale Homes for Sale and Estates for Sale in Scottsdale and to search the Scottsdale MLS for Scottsdale Home Listings.