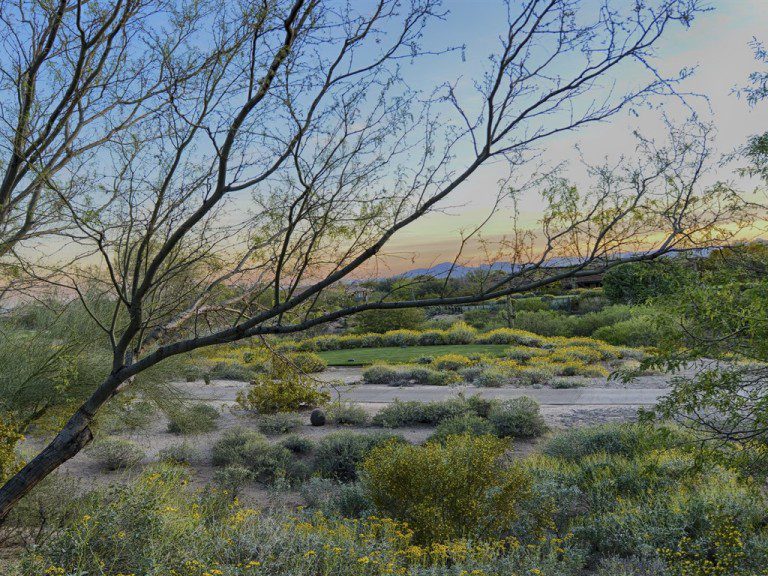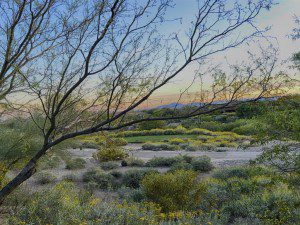 By Joe Szabo, Scottsdale Real Estate Team
From the Boston brownstone to the California bungalow, historic homes have incredible appeal in a world filled with cookie-cutter developments.
But whether you're buying, renovating, or selling, historic homes come with an extra set of challenges that can take significant time and money to resolve. Owning a piece of history might be worth it, but only if you know what you're getting into.
What is historic?
A building can be old without being historical, and a neighborhood can have history without being a historical district. A home is officially designated by either a local historic board or the National Register of Historic Places as historic based on its involvement in historic events or its architectural significance.
Historic districts are areas containing buildings deemed significant to a city's cultural fabric, and are officially designated by the city or state. In a historic district, buildings and their settings are protected by public review.
Historic properties and historic districts in the United States can date back to colonial times, or be as recent as the 1930s, depending on local history and values. If your property is designated as historic, special care is not a choice, it's required. But even if an old home isn't officially designated as such, there are many good reasons to treat it as if it were.
Buying
It's easy to fall in love with the looks of an old house that's for sale, or to imagine yourself living among the period details during the house tour, instead of checking for signs of water damage. But unless your dreams involve tripping on contractor's tools and passing through curtains of plastic sheeting, you are likely to be disappointed.
Real estate is always buyer beware, but if you're considering an old house, the home inspection is more important than ever. Behind those nickel fixtures you might find original wiring, just waiting to ignite. Serious structural problems could render the home uninhabitable without a complete tear-down.
A home inspection should uncover most major issues, but inspectors only check for a specific, finite list of potential problems, and an inspector's liability for missed checklist items can be limited.
Know going in that owning a historic home comes with additional costs — from high utility bills to specialized insurance. If the home is designated as historical, you may face severe restrictions on what you can do to fix problems discovered before or after you purchase the property.
Renovating
If you buy a designated historic home, you do not have the same property rights as everyone else.
In 1978, the U.S. Supreme Court recognized that preserving historic resources is "an entirely permissible governmental goal," and that historic preservation ordinances are an "appropriate means" to achieve preservation. Some state constitutions have also explicitly recognized historic preservation as a legitimate governmental function.
In general, historic preservation ordinances empower preservation commissions to grant or deny permits for work on historical buildings. These can be called certificates of appropriateness, certificates of approval, or historic area work permits.
Depending on the strength of your local preservation commission, reviewable actions (that is, renovations that must be reviewed and approved by the commission) can be limited to structural changes or may extend to such minor details as what you can (and cannot) hang on the outside of your house.
Often, only work that affects the exterior appearance of the structure is regulated by the preservation commission. Be prepared for scheduling delays and increases in cost while your project undergoes review.
The upside to living with these restrictions is that you may be eligible for federal rehabilitation tax credits. All 50 states implemented the National Historic Preservation Act, which means they nominate properties for inclusion in the National Register of Historic Places, maintain their own registers, and review applications for tax credits through the State Historic Preservation Office.
Selling
If high maintenance costs and design restrictions have got you down, and you're ready to sell your historic home, you'll be pleased that historical designation tends toincrease property values, as long as your home is not in an area where redevelopment drives prices as a result of high land values and low supply of available land.
Because old houses tend to have more issues than new ones, your biggest responsibility as a seller is disclosure. Check with your state's Department of Real Estate (and maybe check in with a local real estate attorney) to find out what information you need to share — historic status is usually on the list.
As with everything else about old homes, selling your historic home can be a bit more complicated than selling a newer one. Potential buyers may be willing to pay more for a historic house, but those buyers are a niche group, and it may take specialized marketing and a little extra time to find them.
Figuring out how much more buyers are willing to pay can take effort as well, because, by definition, a historic house has few comparables.
But in the end, your buyer should be someone who cares about your home as much as you do, instead of a developer who will tear it down, and you will have the satisfaction of having preserved and passed on a piece of history.
Please note that this Scottsdale Real Estate Blog is for informational purposes and not intended to take the place of a licensed Scottsdale Real Estate Agent. The Szabo Group offers first class real estate services to clients in the Scottsdale Greater Phoenix Metropolitan Area in the buying and selling of Luxury homes in Arizona. Award winning Realtors and Re/MAX top producers and best real estate agent for Luxury Homes in Scottsdale, The Szabo group delivers experience, knowledge, dedication and proven results. Contact Joe Szabo at 480.688.2020, info@ScottsdaleRealEstateTeam.com or visit www.scottsdalerealestateteam.com to find out more about Scottsdale Homes for Sale and Estates for Sale in Scottsdale and to search the Scottsdale MLS for Scottsdale Home Listings.