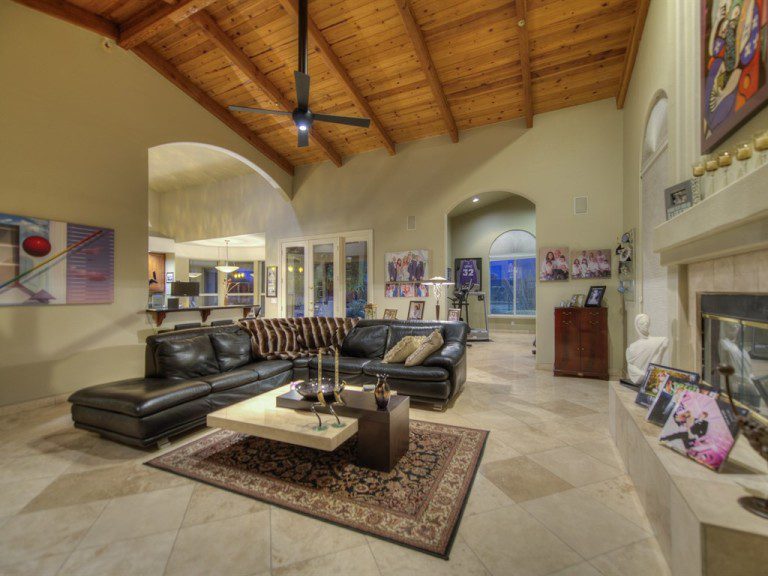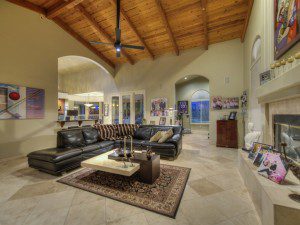 By Joe Szabo, Scottsdale Real Estate Team
When staging a house for sale, it's crucial to consider every space with the buyer's perspective in mind. Once you've accomplished the five basic staging steps, make sure every room in your house has one clear purpose.
Defining how to use a room is incredibly important for buyers because it helps them connect to a home. Here are the top 5 reasons every room needs a clear purpose:
1. Buyers subconsciously feel lost if they don't know what to do with a room
They will wander in and out of a room very quickly if they cannot easily tell what the room should be used for. The house will not feel comfortable, which will make it hard for them to imagine it as home.
2. Buyers don't know how to place furniture in a room they can't define a use for
When buyers walk into a room they feel comfortable in, they'll start to picture their belongings where yours are now. A big comfy bed signals "This is a bedroom," so buyers will be able to imagine their own bed in the space. This is exactly what you want them to do.
But if buyers can't tell the room's purpose, they won't know if they need new furniture to fill it, or if they have something perfect for it already.
3. Buyers assume they don't need a room they can't see the purpose of
If a buyer can't see what a room's purpose is, they go one of two ways. They either assume they don't need the space, or they decide your home doesn't have a room that will serve a purpose they do need. Either way could cause them to pass on your house and go on to the next.
4. Buyers don't have time or energy to figure it out for themselves
There is so much competition for buyer dollars – even in a seller's market. Buyers have no time, energy or need to "figure out" a house. They can simply go visit the next one or go visit the new home builder they've seen advertised. You can bet the builder will show them exactly what every space is for and tell them why they need it.
5. Buyers can't emotionally connect to rooms they can't see themselves using
You want buyers to picture their sofa in your living room so they can start seeing themselves living in your house. This is when they truly connect with a house and decide they have to have it as their own home. This connection brings you the best offer possible.
Many homes today feature a "great room" that contains many spaces to be used as individual rooms. This is what the term "open concept living" refers to, and it is highly desired by modern buyers. Mixed purpose rooms can confuse buyers. They may think that if one room has to be used for multiple purposes, the home must be too small.
If your house fits this description, be sure to clearly define spaces within the great room to serve only one purpose. For instance, define a family room space and a dining space separately so that buyers know how they can use these areas.
Staging your house for sale is a lot of work. But as difficult as it can be, don't skip it. The way you present your home makes a big difference in finding a buyer.
Please note that this Scottsdale Real Estate Blog is for informational purposes and not intended to take the place of a licensed Scottsdale Real Estate Agent. The Szabo Group offers first class real estate services to clients in the Scottsdale Greater Phoenix Metropolitan Area in the buying and selling of Luxury homes in Arizona. Award winning Realtors and Re/MAX top producers and best real estate agent for Luxury Homes in Scottsdale, The Szabo group delivers experience, knowledge, dedication and proven results. Contact Joe Szabo at 480.688.2020, [email protected] or visit www.scottsdalerealestateteam.com to find out more about Scottsdale Homes for Sale and Estates for Sale in Scottsdale and to search the Scottsdale MLS for Scottsdale Home Listings.