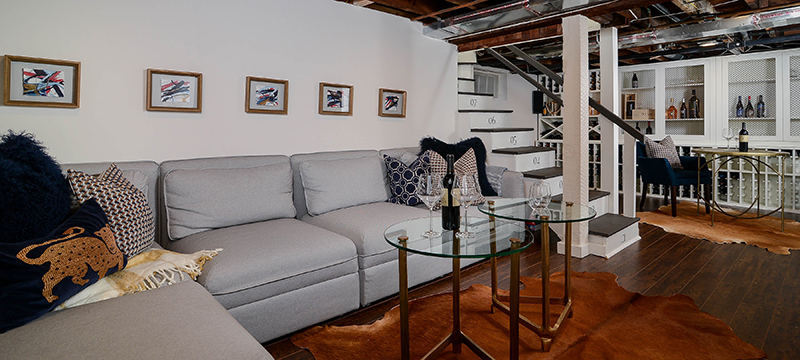 By Joe Szabo, Scottsdale Real Estate Team
Some home decor looks are just too good to let go. The boldly colored kitchen cabinets of the '50s are taking on a sophisticated modern look. The late '80s country kitchen look is enjoying new life — minus the gingham frills and bonneted goose motif — in today's farmhouse chic trend, and mid-century design has taken over the home furnishing offerings of retailers at every price point. Rattan furniture and velvet upholstery, both popular in the '70s, are showing up in designer collections again.
Our pick for the decor trend  most deserving of a second chance? The brightly colored bathroom fixtures (and sometimes even matching tile) that became popular beginning in the 1930s, and evolved from cool pastels to the much-maligned avocado and harvest gold hues of the 1970s. We're not seeing these offered new yet, but salvage stores are a great resource if you simply must have a mint green or bubble-gum pink sink for your bathroom renovation.
Here are some of the blast-from-the-past home decor looks designers are happy to have deja vu over.
'50s-style dens
We are loving the reemergence of the den or the basement as a gathering space. Instead of having family and friends centered around a 50-inch television in the living room, we're seeing people move toward intimate areas like listening rooms for their favorite vinyls, or casual seating in the den with headphones and their iPads. This setup is more conducive for connecting and catching up, or simply taking time for one's self — think wood paneling, updated and re-imagined bean bags in designer fabrics, and high-quality retro audio sound.
Macrame from the '60s and '70s, but with a whole new twist. I love the beautiful heavy knotted textile hangings as art, or the thin delicate hangings for room screens. [They can hold] hanging flower vases and even light fixtures. This time it's all about texture with a Scandinavian vibe.
Conversation pits
We want big living rooms with circular, sunken conversation pits. They need custom built-in sofas, space-age floating fireplaces hanging in the middle, and plush shag carpeting deep enough to swallow your foot. Give us this dedicated zone for hanging out with friends and family, a space that isn't centered around a TV screen. Give us bold colors and wild graphic patterns on pillows. And, most importantly, give us a live-in housekeeper, because those shag carpets are a nightmare to keep clean.
The home design trend from the past I'd love to see make a comeback is the conversation pit. Our technology age has created a digital life and physical separation. The classic conversation pit promotes togetherness and community. The conversational pit arrangement organically encourages people to face each other with comfortable deep seating. It also can be an advantage in design strategy, with a flexibility to promote a stylish streamlined modern feel or a casual bohemian aesthetic. Inspiring our clients to ditch the television and engage with family and friends is part of our design practice, creating space as experience.
Timelessly practical kitchen features
Two of our favorite features making a comeback lately are banquette seating and library ladders, especially in the kitchen. A lot of our projects are in the city, where space is at a premium. Banquette seating works great in a tight space, plus it creates additional storage opportunities under the bench. Same goes for the ladder: It's all about space. If you don't have to haul out a clunky ladder to access everything out of reach, you can double your kitchen's storage capacity with cabinets or shelves that go all the way up to the ceiling.
Brass hardware and fixtures
Used in smaller doses like pull handles and faucets with a more sleek and modern shape, [brass hardware and fixtures] can really up your design game in a cool classy way. My favorite bathroom look right now is dark navy cabinets with Carrera marble quartz counters, oversized white sinks, and printed cement floor tile incorporated with brass pull handles and faucets.
Please note that this Scottsdale Real Estate Blog is for informational purposes and not intended to take the place of a licensed Scottsdale Real Estate Agent. The Szabo Group offers first class real estate services to clients in the Scottsdale Greater Phoenix Metropolitan Area in the buying and selling of Luxury homes in Arizona. Award winning Realtors and Re/MAX top producers and best real estate agent for Luxury Homes in Scottsdale, The Szabo group delivers experience, knowledge, dedication and proven results. Contact Joe Szabo at 480.688.2020, info@ScottsdaleRealEstateTeam.com or visit www.scottsdalerealestateteam.com to find out more about Scottsdale Homes for Sale and Estates for Sale in Scottsdale and to search the Scottsdale MLS for Scottsdale Home Listings.