SALES Month over Month
May sales increased 7.8% to 9,436, following the steady, upward sales trend line begun in January. Sales above 9,000 were last seen 11 months ago in June 2012 (9,129).
SALES Year over Year
Sales were up 11.8% over the same metric in 2012. May's figure (9,436) is the highest since June 2011 when sales hit a record 11,125, the highest sales figure of the decade.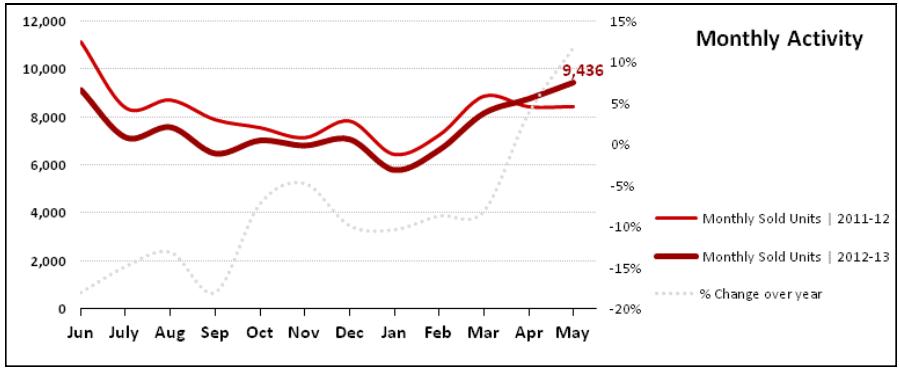 NEW INVENTORY
New inventory fell slightly by 0.3% to 9,842. May's figure is 8% above the 12-month average of 9,114.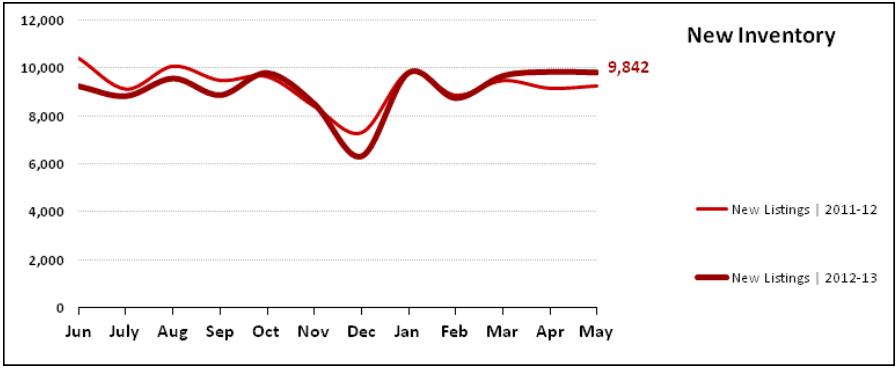 TOTAL INVENTORY
Total inventory dropped by 1.7% in May to land at 19,734. This metric has fallen 7 out of the last 12 months, averaging -0.14% per month over the last 12 months. This is the first time total inventory has slipped below 20,000 since June 2012.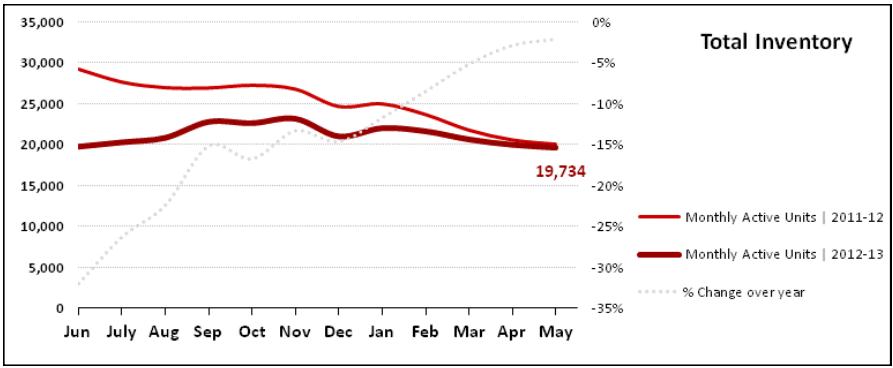 The Valley's real estate market is continuing to show signs of recovery.  With the increased sales activity (7.8% increase) and pricing metrics showing gains: median list price +2.5%, median sales price +1.7% and average sales price +4.4%, May will mark the six month of advancement at a steady pace.  
On top of this progress we are also seeing real estate inventory decline which has aided the price up-tick.  Times are changing!  
If you, or someone you know, have been considering selling your home there is no better time than now!  Call Joe and Linda Szabo for a free market evaluation.