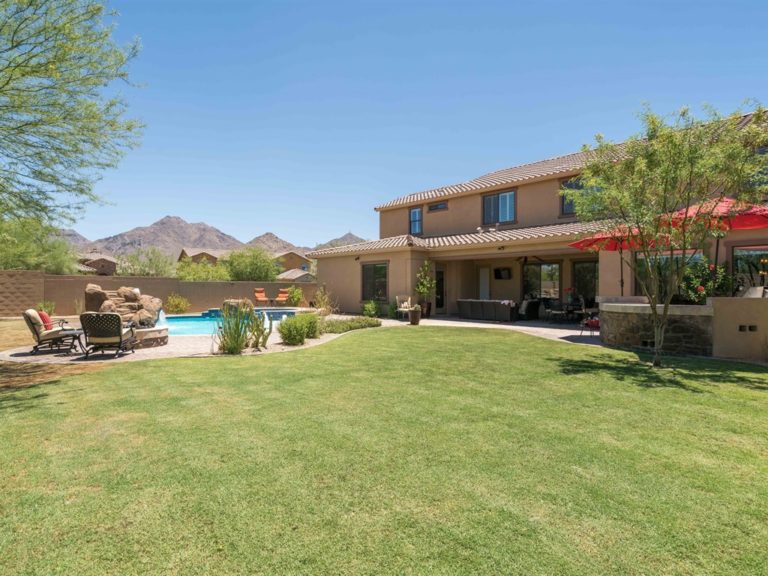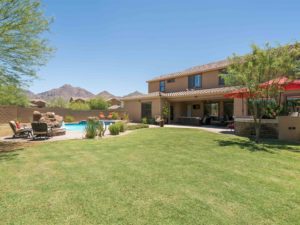 By Joe Szabo, Scottsdale Real Estate Team
Good economic news isn't always good for mortgage rates. A stark reminder of this came Friday, August 5 when new data showed that the U.S. economy added 255,000 non-farm jobs in July, blowing out consensus forecasts of just 180,000, and immediately sending rates higher.
Does this mean your 2016 refi window has closed? Let's take a closer look.
Rate Markets 101
Before we examine where rates may go from here, let's recap how rate markets work.
Individual mortgages are packaged into mortgage bonds (also known as mortgage backed securities or MBS), and these bonds impact rates on a daily basis. Bonds offer a rate of return to investors each year — kind of like a stock that pays a dividend — and that rate moves inverse to a bond price as bonds trade daily.
So when bonds sell on positive economic news, bond prices drop and rates rise, and the opposite is also true: When bonds rally on negative economic news, bond prices rise and rates drop.
This is why rates rose after the blowout jobs report on August 5.
Rate outlook for fall 2016
But this doesn't mean that your refinance opportunities are over. Rate markets are volatile, and throughout 2016, we've seen refinance opportunities rise during periods of economic uncertainty.
In January and February, U.S. mortgage rates dropped to their lowest level in three years because of persistent worries about economic instability outside the United States.
Then after rising slightly until late June, rates dropped again when the U.K. voted to exit the European Union, confirming worries about non-U.S. economic instability.
Rates stayed low until rising after the August 5 jobs report, and are now actually recovering slightly this week.
In the coming months, a presidential election and three more Federal Reserve meetings will be factors in rate markets.
The Fed's remaining three rate policy-setting meetings are September 21, November 2, and December 14. There's a high probability they could raise overnight bank-to-bank lending rates during this period, which in turn influences bond markets and mortgage rates.
But it's not a Fed rate move itself that can cause mortgage rates to rise, it's the bond market anticipating a Fed rate move ahead of time.
For example, rates rose ahead of a Fed meeting in December 2015 as investors sold bonds (remember, rates rise when bond prices drop on a selloff). When the Fed actually did raise overnight rates, bond markets reversed course because the Fed's accompanying rate hike commentary didn't signal a strong hiking bias going forward from there — a bond rally caused rates to drop again, which is why 2016 started with extremely low rates.
The Fed is known for trying to remain politically neutral, so the bond market is split on guessing when the next Fed hike is most likely to occur. Some think it's more likely on September 21 so as not to be too close to the election, and some think it'll come December 14, when the election is behind us.
This guessing will make the weeks leading up to September 21 the next major inflection point on rates.
When do you lock a refi rate?
With these unpredictable rate market dynamics at play, you can count on rate dips coming and going quickly. So it's a good idea to check rates regularly. And when rates do drop, lenders get extremely busy right away.
A rate lock is for a set number of days, and the longer the rate is locked for, the higher the rate will be. So you want as short of a rate lock as possible, and your lender also needs ample time to complete your loan before the lock expires.
This means you should discuss your loan profile and provide documentation to your lender now so they know your qualifications and know about your property in advance. If they know this, it's easier for them to move quickly on a moment's notice when rates do drop in a given day or week based on economic news of the day.
If you start the loan process on a day where rates are down, your lender might not have enough time to close your loan within their quoted rate lock time.
Please note that this Scottsdale Real Estate Blog is for informational purposes and not intended to take the place of a licensed Scottsdale Real Estate Agent. The Szabo Group offers first class real estate services to clients in the Scottsdale Greater Phoenix Metropolitan Area in the buying and selling of Luxury homes in Arizona. Award winning Realtors and Re/MAX top producers and best real estate agent for Luxury Homes in Scottsdale, The Szabo group delivers experience, knowledge, dedication and proven results. Contact Joe Szabo at 480.688.2020, [email protected] or visit www.scottsdalerealestateteam.com to find out more about Scottsdale Homes for Sale and Estates for Sale in Scottsdale and to search the Scottsdale MLS for Scottsdale Home Listings.