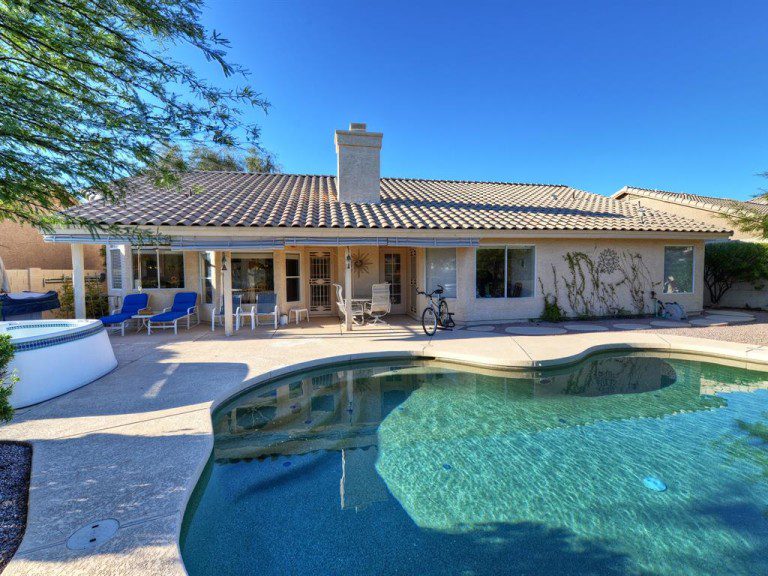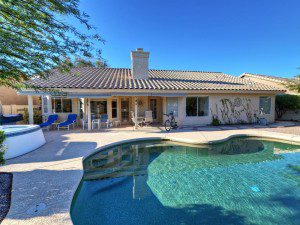 By Joe Szabo, Scottsdale Real Estate Team
Mortgage rates were unchanged to just slightly higher to begin the holiday-shortened week.  With the exception of last Thursday, rates are the highest they've been in more than three months.  The most prevalently quoted rate for ideal, conforming 30yr Fixed loans remains 4.625% (best-execution).
Market conditions were exceptionally calm today, and there's a good chance that will continue as the holidays keep market participants away.  Most lenders will release rate sheets as normal tomorrow, but bond markets, including the secondary mortgage market, will close 3 hours earlier than normal and remain closed all day Wednesday.  In general, lenders tend to be more conservative with rates during this time of year.
"Conservative" in this case, means "less likely to change rate sheets in the middle of the day" and "wanting to see more market improvement than normal before offering lower rates."  The current scenario is compounded by uncertainty over the latest round of fee increases for Fannie/Freddie loans.
The fee increases pertain to the Guarantee Fees (or "G-fees") charged by Fannie and Freddie in order to guarantee the repayment of mortgages.  G-fees are a regular feature in Fannie/Freddie loans and they've been steadily rising since 2010.  The announcement of an increase of 0.10% on December 9th was no surprise.
But there are two components to G-fees–the permanent (or "ongoing") 0.10% mentioned above which affects all similar loans equally, and the upfront G-fees which depend on credit quality (also known as Loan Level Price Adjustments or LLPA's).  The same announcement that raised the ongoing G-fee by 0.10% also served as notification that Fannie and Freddie would soon release updated LLPA's.  They did this last week and the implication was fairly alarming for rates in the first quarter of 2014.
Late Friday, incoming FHFA Director (that's who oversees Fannie/Freddie) Mel Watt said in an email that he would freeze the fee hikes until he had an opportunity to review the rationale for the decision and the impact on the housing market.  This would be on January 6th, but some lenders have already begun pricing in the effects from the fee hikes for certain loans.  It's as yet unclear if borrowers who lock now based on the higher fees would receive the more favorable terms if the fee hike is indeed frozen.  When in doubt, be sure to ask your lender if you're locking a loan between now and then.
Loan Originator Perspectives 
"Slow day in MBS Land as expected this Christmas week. Some minimal losses from Friday's close impacted pricing, but only slightly. Biggest and best present for all involved in housing industry is Mel Watt's announcement late Friday that he intends to delay or revise increased agency fees that were slated to raise rates/costs for all borrowers as early as January. We'll keep our eyes open for updates on this critical issue. In the meantime, hope all have a blessed holiday!" -Ted Rood, Senior Originator, Wintrust Mortgage
"Slow week so not much to focus on. Another early Christmas present from incoming FHFA chief, Mel Watt in the form of delayed LLPAs. Fees that were to kick in almost immediately are now delayed pending his review of the rationale. If he's rational then they will be tabled forever. I think we have a good chance this will be the end result considering he made this decision before he was even sworn in. Thanks Mel on behalf of mortgage originators and future and current homeowners everywhere." -Mike Owens, VP of Mortgage Lending Guaranteed Rate, Inc.
Today's Best-Execution Rates
30YR FIXED – 4.625%
FHA/VA – 4.25%
15 YEAR FIXED –  3.5%
5 YEAR ARMS –  3.0-3.50% depending on the lender
Ongoing Lock/Float Considerations
The prospect of the Fed reducing its asset purchases weighed heavy on interest rates for the 2nd half of 2013, causing volatility and generally pervasive upward movement.
Tapering ultimately happened on December 18th, 2013.  Markets had done so much to come to terms with it ahead of time that it essentially just confirmed the the 6 month move higher in rates, but didn't make for another immediate spike higher.
That said, we should assume that we're still in a rising rate environment on average.
NOTE: Lenders will be adjust rate sheets at various times in December and January to account for the most recent hike in Guarantee Fees.  This will unequivocally raise rates by at least an eighth of a percent for almost every borrower, and in most cases .25-.375%.  Depending on the lender, those changes will take place overnight and have already begun.
(As always, please keep in mind that our Best-Execution rate always pertains to a completely ideal scenario.  There are many reasons a quoted rate may differ from our average rates, and in those cases, assuming you're following along on a day to day basis, simply use the Best-Ex levels we quote as a baseline to track potential movement in your quoted rate).
Please note that this Scottsdale Real Estate Blog is for informational purposes and not intended to take the place of a licensed Scottsdale Real Estate Agent. The Szabo Group offers first class real estate services to clients in the Scottsdale Greater Phoenix Metropolitan Area in the buying and selling of Luxury homes in Arizona. Award winning Realtors and Re/MAX top producers and best real estate agent for Luxury Homes in Scottsdale, The Szabo group delivers experience, knowledge, dedication and proven results. Contact Joe Szabo at 480.688.2020, [email protected] or visit www.scottsdalerealestateteam.com to find out more about Scottsdale Homes for Sale and Estates for Sale in Scottsdale and to search the Scottsdale MLS for Scottsdale Home Listings.