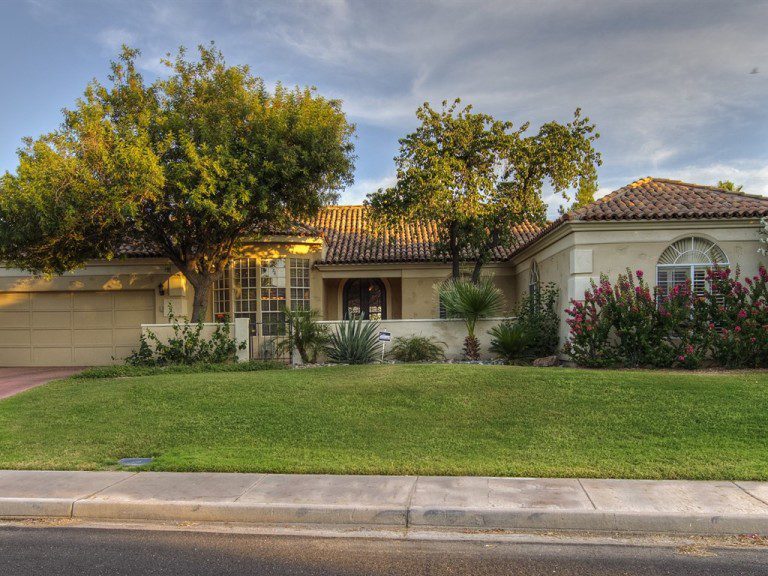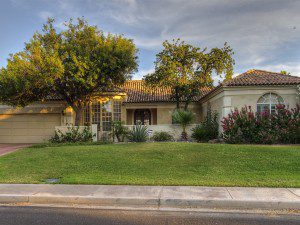 By Joe Szabo, Scottsdale Real Estate Team
In up markets and down, there are always motivated sellers — those who want a quick or painless close, or just want to move the home. Incentives are common in buyers' markets to make a seller's home more desirable than their competition, but sellers also have to get creative in slower times of the year or in parts of town where homes don't move quickly.
If you have a home to sell, and you think it might be a tough sale, consider offering buyers something to sweeten the pie. Here are a few ideas you might not have considered. You can either offer these out of the gate and advertise them as incentives, or keep them in your back pocket to use as a negotiation tool.
Buy down their interest rate
Most home buyers today need a mortgage to make a purchase. Banks typically offer buyers an interest rate based on the market at the time they apply. If they want to lock in an even lower rate, buyers can always pay an upfront fee, called a point. Paying upfront is called "buying down the rate," and sellers can do it for the buyer.
If a bank offers a buyer three percent today on a 30-year fixed mortgage, the buyer (or seller) can pay one percent of the loan amount to get something like 2.75 percent. For buyers, this means lower monthly payments locked in for many years, which is more valuable than a small reduction in the purchase price.
And the savings from, say, a five-percent price reduction built into a loan and amortized over 30 years won't come close to matching the monthly savings that buying down the rate will accomplish.
Include furniture or window coverings
Buying furniture and some finishes post-closing can be a huge hidden or soft cost to real estate. Owners who have renovated their home often chose furniture that matches the home's new look. Some homes show so well, buyers might want to purchase the house and all the furniture in it.
If you have a home with custom furniture that might not fit so well in your new home, you might consider offering the furniture with the sale. In addition to helping sell the home, it might alleviate the future headache of trying to get rid of the furniture.
Credit for non-recurring closing costs
Buyers often come back to the seller after inspections and request repairs to the home. The wish list can include anything from patching roofing to replacing windows and repairing dry rot.
Most sellers don't want the hassle of repairing these items. If not done right or to the buyers' specifications, the repairs can hold up the closing — or even haunt everyone post-closing.
One way to incentivize buyers to continue with the purchase is simply to offer them a credit for non-recurring closing costs. This credit goes to the buyer as cash in their pockets at the closing.
Many buyers ask for credits and may not do the repairs for months. It's better to give them cash and let them do as they see fit with it.
Offer buyers' brokers higher commission
Listing agents often market their properties to other agents who have buyers. While a good buyers' agent should advocate for all homes for their buyer, no matter the commission, sometimes a bonus brings some necessary awareness to a stale property.
It's not uncommon for a seller to offer a half-percent or even one-percent bonus commission to the buyers' agent for a property that won't move. Agents make these offerings by interoffice communication and word of mouth in the community. (Don't forget, a good agent is well connected and keeps tabs on what's happening in the market.)
Credit for "Close By" date
A motivated seller might have a variety of reasons for wanting a quick closing, such as tax purposes or a deadline for a job transfer. Sometimes the consequences of the sale date justify offering a small bonus or credit to a potential buyer for meeting a closing date.
For example, a seller may have claimed residence in another state, and faces a giant tax bill if they don't sell by a certain deadline. The tax liability may have larger consequences outside the real estate transaction.
If a seller wants a quick closing, they should offer a credit to the buyer — and maybe even a bonus commission to the buyers' agent. For a buyer who rents and can be flexible, a quick closing is simple. Offering an incentive to do so would only be icing on the cake.
Sellers can offer incentives and promote them in a number of ways — some more strategic than others. Putting incentives out there as part of your marketing will surely get buyers in the door. So if you're having a hard time selling or know up front that your home will be a tough sell, advertise the incentives implicitly. If you have a buyer, and you've come close to negotiating but are stuck, these incentives, pulled out at the eleventh hour, can help move the deal over the finish line.
Please note that this Scottsdale Real Estate Blog is for informational purposes and not intended to take the place of a licensed Scottsdale Real Estate Agent. The Szabo Group offers first class real estate services to clients in the Scottsdale Greater Phoenix Metropolitan Area in the buying and selling of Luxury homes in Arizona. Award winning Realtors and Re/MAX top producers and best real estate agent for Luxury Homes in Scottsdale, The Szabo group delivers experience, knowledge, dedication and proven results. Contact Joe Szabo at 480.688.2020, [email protected] or visit www.scottsdalerealestateteam.com to find out more about Scottsdale Homes for Sale and Estates for Sale in Scottsdale and to search the Scottsdale MLS for Scottsdale Home Listings.