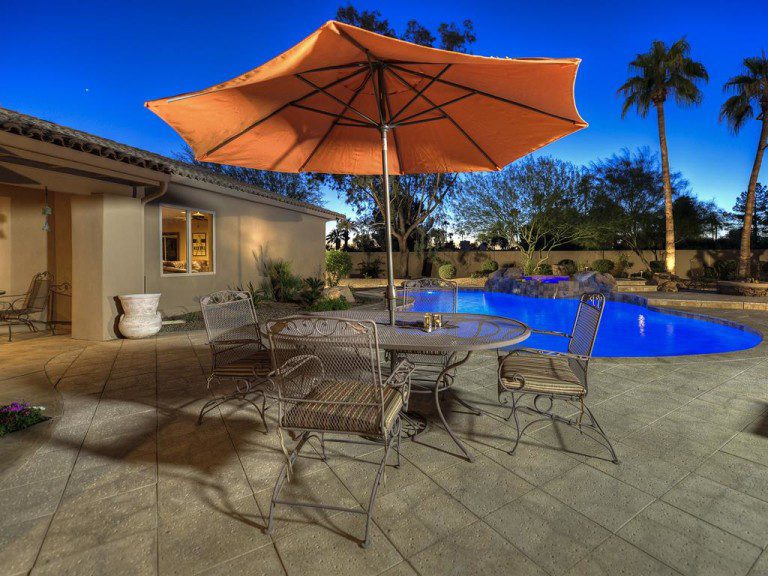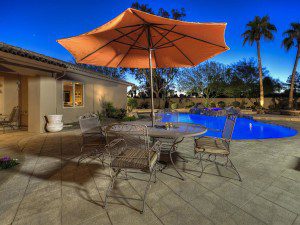 By Joe Szabo, Scottsdale Real Estate Team
In the world of luxury real estate, great curb appeal is just one of many buyer requirements. Builders of today's luxury homes are tasked with making works of art that also cater to future homeowners' lifestyles.
"We want you to take comfort in knowing the extraordinary level of care we give to every detail — no matter how small or tedious — to make sure your home is flawless upon completion," said Al Ross, founder and president of Al Ross Luxury Homes. "We are not just selling a luxury home; we are creating an unprecedented level of service and homeowner experience."
Born and raised in Iran, Ross came to America at age 13 in search of a better life. He now builds custom spec homes in Houston's high-end River Oaks neighborhood with one-year concierge services and other signature appointments.
His latest listing is a $4.899 million Spanish Revival home (pictured above) at 2240 Inwood Dr. In addition to its curb appeal, the home exhibits a few key qualities of high-end real estate.
Luxury is lifestyle
There's more to a luxury home than good looks and fancy finishes; these homes are also built with future homeowners' comfort in mind.
"The breathtaking master closet and dressing area is custom designed for couples," a brochure for Al Ross' Houston listing states. "Abundant shelving, magnificent oval packing island with Silestone surface, storage, electrical and USB outlets and subtle LED under-lighting mark the spacious luxury of a perfect wardrobe."
Strategies taken by luxury real estate professionals, like creating customized spaces with a bit of fantasy in mind, reveal how homeowners are looking for a story to share with every visitor who walks in the door.
Nick Segal, president and founding partner of Los Angeles brokerage Partners Trust, is developing a Best View score to help tell the story of his high-end listings. Each home will be given a "grade" based on six criteria: explosiveness, texture, exclusivity, proximity, iconography and privacy. The goal is be able to put weight behind the phrase: "Best view in Los Angeles."
"Luxury is lifestyle," Segal said. "What do my friends feel like when they come into my home? Do I have art walls? A comfortable environment?"
Segal calls the spaces "micro-environments" — picture-perfect settings throughout today's luxury homes.
"An oversized couch with an accompanying chair and adorned side tables — it's a perfect little picture. Unless you're having a party, no one is actually sitting there, but it's visual eye candy," he said. "It's a pause at each turn. Fresh-cut flowers, bringing light in — every vantage point seduces."
Luxury is 'smaller'
Stemming from building codes and smaller lot sizes, Segal says we're seeing a move toward "de-mansionization" in the luxury market.
While homes may cover less ground, however, they aren't necessarily smaller.
"Vertical is the answer when you don't have suitable lots to sprawl," Segal said. "People are building out more to the edge of the envelope."
Instead of less house, today's high-end homes have more floors and less yard.
One way builders like Ross are saving space is by creating an open-concept living, dining and family room. A large center island in the Spanish Revival home above anchors the space and allows for more casual, year-round entertaining than separate, formal rooms.
Luxury is local
But what sells in one market isn't necessarily considered luxury in another.
"In Los Angeles, it's all about the indoor-outdoor flow," Segal said. "In the Northeast, I imagine they want covered, enclosed spaces that bring the outdoors in but shield you from the humidity or bugs that will eat you alive. There are different mindsets related to climate."
The spec house in Houston has a media room and elevator, two features that are still a big deal in Houston. But in L.A., they don't have as much appeal.
"The practical application of those elevators is so slow," Segal said. "I'd rather take the stairs."
Power generators serve an important purpose in hurricane and earthquake country, but in other markets, they can be seen as superfluous. Moreover, garages for multiple cars are still in high demand in vehicle-dependent cities like Houston, but this isn't the case everywhere.
Please note that this Scottsdale Real Estate Blog is for informational purposes and not intended to take the place of a licensed Scottsdale Real Estate Agent. The Szabo Group offers first class real estate services to clients in the Scottsdale Greater Phoenix Metropolitan Area in the buying and selling of Luxury homes in Arizona. Award winning Realtors and Re/MAX top producers and best real estate agent for Luxury Homes in Scottsdale, The Szabo group delivers experience, knowledge, dedication and proven results. Contact Joe Szabo at 480.688.2020, [email protected] or visit www.scottsdalerealestateteam.com to find out more about Scottsdale Homes for Sale and Estates for Sale in Scottsdale and to search the Scottsdale MLS for Scottsdale Home Listings.