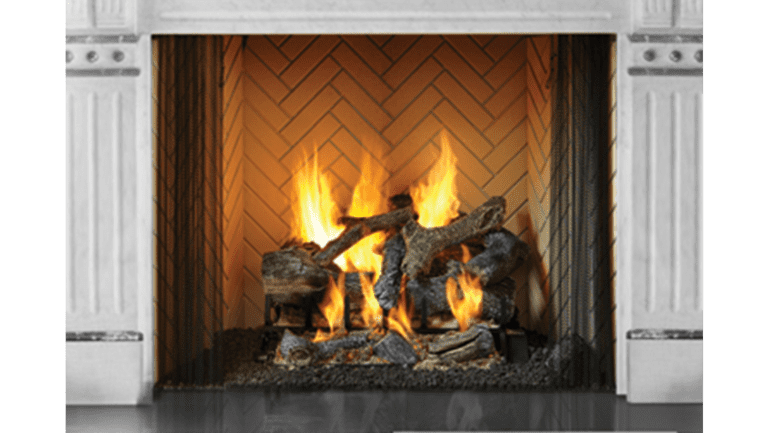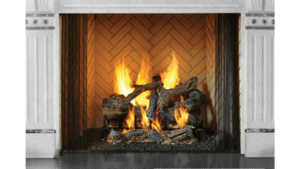 There's nothing like the crackle and pop of a nice warm fire on a cold evening. If you're lucky enough to have a fireplace in your home, you know how wonderful they can be. You also know how much maintenance they can take to operate properly and stay clean. Most people feel the benefits outweigh the disadvantages. If you don't already have a wood burning fireplace, you may be interested in learning where you can find fireplaces for sale or how to go about installing wood fireplace inserts.
Either way, we're here to talk about everything related to wood fireplaces so you can make the best decision possible.
First, what it is? Essentially, a standard, wood-burning fireplace comprises a hearth (which is basically the floor in front of the fireplace), the firebox (where the wood burns), the damper (the lever that opens and closes the flue) and the smoke chamber and flue (where the smoke is drawn up and out). It's important to only use seasoned wood in your fireplace, as it gives the most effective fire with the least amount of smoke and creosote buildup.
PROS OF WOOD FIREPLACES
From operation costs to ambiance, there are several advantages to using a wood burning fireplace. Let's take a look at a few of them:
The net fuel cost is cheaper than heating oil, natural gas or coal.
You can purchase wood locally and support community business.
Wood is widely available.
Wood is renewable and sustainable.
The price of wood is relatively stable.
Wood emits fewer pollutants into the air.
It provides a natural ambiance reminiscent of the outdoors.
CONS OF WOOD FIREPLACES
Fireplaces have their negative sides, too:
Wood burning fireplaces and stoves emit smoke and soot. Without annual cleaning of your chimney, that buildup can pose a danger.
You have to buy or chop your own wood and store it in a dry place.
You can't leave a fire unattended. Even warm ash can re-ignite.
Traditional wood burning fireplaces aren't very efficient. If you add an insert, you can improve that efficiency somewhat.
Fires take some time to build and must be constantly stoked before they die out.
Please note that this Scottsdale Real Estate Blog is for informational purposes and not intended to take the place of a licensed Scottsdale Real Estate Agent. The Szabo Group offers first class real estate services to clients in the Scottsdale Greater Phoenix Metropolitan Area in the buying and selling of Luxury homes in Arizona. Award winning Realtors and Re/MAX top producers and best real estate agent for Luxury Homes in Scottsdale, The Szabo group delivers experience, knowledge, dedication and proven results. Contact Joe Szabo at 480.688.2020, [email protected] or visit www.scottsdalerealestateteam.com to find out more about Scottsdale Homes for Sale and Estates for Sale in Scottsdale and to search the Scottsdale MLS for Scottsdale Home Listings.