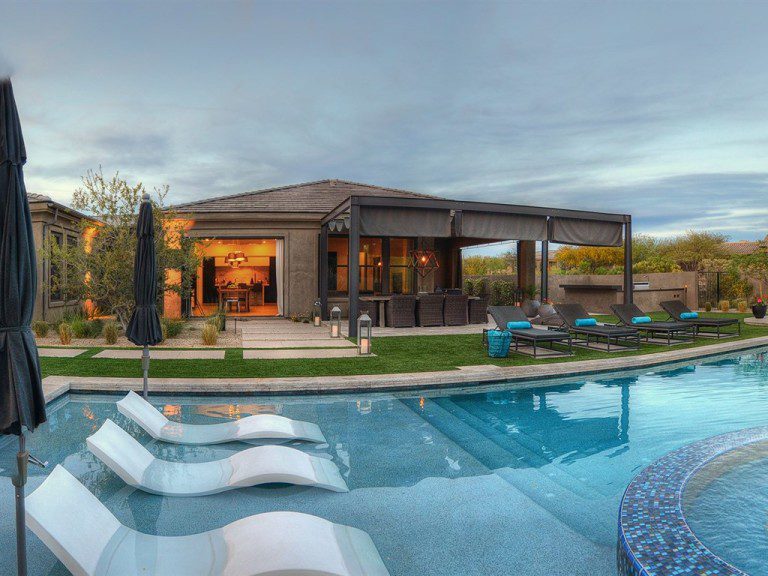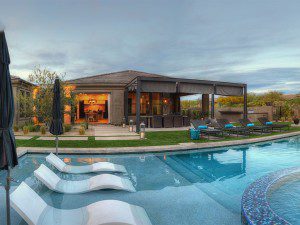 By Joe Szabo, Scottsdale Real Estate Team
In many real estate markets around the country, inventory is low and sellers are in the driver's seat again.
In some cases, homes are selling for more than asking price. After years of a sluggish buyers' market, many real estate agents are trying to get would-be sellers to list their homes now.
It seems like a great time to sell. But how can you know for sure if it's a great time for you to sell?
If you experience buyer's remorse, you can usually get out of a contract through contingencies or other out clauses. If you start to feel seller's remorse, you don't have that luxury. So you must be certain you're ready to sell before you sign the contract —or, better yet, before you list the property.
To avoid seller's remorse, and to make the sales process go as smoothly as possible, keep these strategies in mind.
Develop a solid pricing strategy
Agents often encourage their sellers to list their homes competitively, so that the market receives it well. Sometimes sellers see that as the agent pushing for a quick sale. But often, it's truly the agent looking out for the seller's best interests.
Whatever the scenario, pricing is the most important discussion a seller can have with an agent. When there's a disconnect on price, raise it as a red flag from the get-go. If you find yourself resisting your agent's suggested price, talk through the options or get a second opinion.
You might try starting out with a higher number. This might be against your agent's better judgment, but it can be worth a shot. If there's no activity in the first few weeks, you can always reduce the price.
Alternatively, sellers who increase their asking price after the home has gone on the market are often seen as frenetic, lacking a strategy and having a clear disconnect with their agent.
Bottom line: If you haven't had a serious pricing discussion with your agent or you aren't sold on your list price, don't go on the market.
Have a clear post-sale plan
The sellers of an Essex, CT home heard the market there was hot and that they could get the price they had tried but failed to get just six months earlier. They'd already done the appropriate clearing out, painting, and fix-it work, and even had the property inspected. So, for them, going on the market was easy.
However, they didn't expect to receive three offers, all of them above the asking price, within hours of their first open house. The buyers they chose wanted to close in 30 days.
The problem: The sellers had nowhere to go. They didn't have a plan. Like many sellers today, they heard the market was healthy again. And after dreaming for years of finally getting what their home is worth, they jumped in while "the getting is good" without thinking it all the way through.
Be ready to negotiate with buyers
Feeling strong and in the driver's seat, the Essex homeowners decided to wait and see if they could get terms that would suit them better. The sellers' listing agent negotiated a quick close with a 30-day-free rent-back and another 30 days rent, in which the sellers would pay the new buyer's PITI (Principal, Interest, Taxes and Insurance). It was a win-win for all.
While this couple in Essex had the luxury of a competitive bidding situation, it may not always be the case. That's why having a clear plan in place for all conceivable outcomes and a willingness to negotiate can help you get through the sale process successfully.
When in doubt, stay out
Home selling is happening quickly in many parts of the country. While this is great news for the housing market and most homeowners, sellers need to plan for the sale months in advance. Hooking up with a good local agent early on in the process and staying engaged is the best way to approach this new market.
If you have any doubts about your physical or financial situation, hold off on listing. Watch from the sidelines, and only jump in when you're truly ready. The biggest mistake a seller can make is to go on the market and fail to sell — at a time when everything else is selling.
Please note that this Scottsdale Real Estate Blog is for informational purposes and not intended to take the place of a licensed Scottsdale Real Estate Agent. The Szabo Group offers first class real estate services to clients in the Scottsdale Greater Phoenix Metropolitan Area in the buying and selling of Luxury homes in Arizona. Award winning Realtors and Re/MAX top producers and best real estate agent for Luxury Homes in Scottsdale, The Szabo group delivers experience, knowledge, dedication and proven results. Contact Joe Szabo at 480.688.2020, [email protected] or visit www.scottsdalerealestateteam.com to find out more about Scottsdale Homes for Sale and Estates for Sale in Scottsdale and to search the Scottsdale MLS for Scottsdale Home Listings.