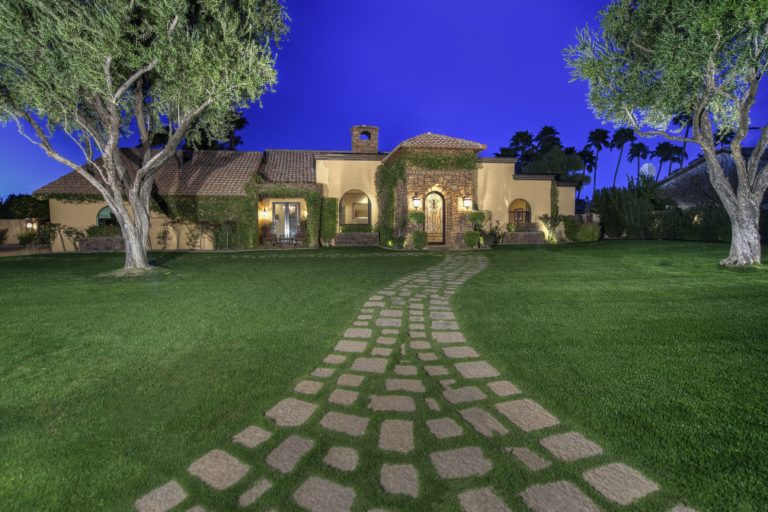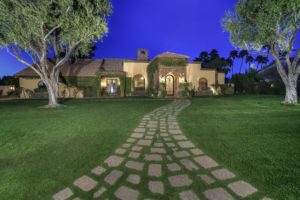 By Joe Szabo, Scottsdale Real Estate Team
retirement home now can pay off big in the long term, particularly if you're going to get a mortgage.
By making your move ASAP, you'll be able to capitalize on today's record-low interest rates. Earlier this month, rates on 30-year fixed mortgages dropped to an average 3.41 percent — a hair above the historic low of 3.31 percent set in November 2012, according to a report by Freddie Mac. (You can thank Brexit for the dip.)
There are more financial benefits to purchasing your retirement home while you're still working full time. Here are five reasons why you should buy now rather than wait until you retire.
Easier to get approved for a mortgage
When mortgage lenders evaluate your loan application they look closely at your debt-to-income ratio (DTI) — your total monthly debt divided by your gross monthly income — which is going to be a lower, more favorable percentage while you're fully employed.
Therefore, it's easier to qualify for a home loan while you're still earning a steady paycheck, says Mary Erl, a certified financial planner at Nest Builder Financial Advisors in Gurnee, IL.
Moreover, "by waiting until you're retired to apply for a mortgage, you could be limiting what size loan you can qualify for," says Todd Sheinin, a mortgage lender and chief operating officer at New America Financial in Gaithersburg, MD.
More cash flow for renovations
Unless you're buying a newly remodeled home or building your home from scratch, you're probably going to want to make some changes to your new property.
While you can — and should — set a budget for the work you plan to do to the home, "it's nice to have a regular income when you're updating or modifying your home," Erl points out.
By working full-time during this period, you're also protected financially if you uncover a major problem with the home.
"I had a client who purchased a home before he retired," recalls Joe Pitzl, a certified financial planner in Arden Hills, MN. "Shortly after he started doing renovations on the property, he found mold in the home. Suddenly the cost of doing the remodel increased significantly, but because he was still working he had an income stream to fall back on that he wouldn't have had if he was already retired."
It's one cautionary tale to keep in mind.
A head start on paying off your mortgage
Ideally you want to be debt-free in retirement, which is why many retirees decide to rent rather than own, says Erl. But if you choose to become a homeowner, the earlier you purchase your retirement home, the sooner you can start paying off your mortgage.
Additionally, by starting to tackle your mortgage debt while you're still actively working, you're in a position to accelerate your payments — a move you may not be able to pull off when you're living on a fixed budget in retirement, explains Pitzl.
Plan better for the long term
Currently, one of the biggest challenges is predicting what your living expenses will be in retirement. It's tough, given that you don't know how much you need to budget for housing.
By buying your retirement home now, you'll get a better picture of what your monthly expenses will be in retirement — and that means you can create a more accurate budget.
"If you have a mortgage in retirement, it's probably going to be your largest monthly expense," says Erl. "Knowing what your [monthly] mortgage payment will be is extremely beneficial."
Expand your portfolio
If you're financially able to carry two mortgages at once, it may make sense to buy your retirement home now and rent it out for a few years until you're ready to move in.
Owning a rental property could also help you retire sooner, since you're adding an extra stream of income that you can put toward your nest egg.
There are also tax benefits to owning rental property. Depending on how you structure the loan, you may be able to deduct mortgage interest, property tax, operating expenses, depreciation, repairs, and other costs. (Check the IRS' guidelines for more information.)
Please note that this Scottsdale Real Estate Blog is for informational purposes and not intended to take the place of a licensed Scottsdale Real Estate Agent. The Szabo Group offers first class real estate services to clients in the Scottsdale Greater Phoenix Metropolitan Area in the buying and selling of Luxury homes in Arizona. Award winning Realtors and Re/MAX top producers and best real estate agent for Luxury Homes in Scottsdale, The Szabo group delivers experience, knowledge, dedication and proven results. Contact Joe Szabo at 480.688.2020, [email protected] or visit www.scottsdalerealestateteam.com to find out more about Scottsdale Homes for Sale and Estates for Sale in Scottsdale and to search the Scottsdale MLS for Scottsdale Home Listings.