Fall is the perfect time to take care of the little things that can make a big difference for you and your home. Most of the tasks listed below are well with-in the average person's ability. But even if you choose to have a professional handle them, it's worth the expense. You'll save money—and maybe even your life. We'll walk you through cleanup for gutters, roofs, fireplaces, and more.
Get Your Mind in the Gutters
Your roof's drainage system annually diverts thousands of gallons of water from your house's exterior and foundation walls. That's why it is so important to keep this system flowing smoothly. Clogged gutters can lead to damaged exterior surfaces and to water in your basement. They are also more prone to rust and corrosion. Before the leaves fly this fall, have your gutters cleaned, then covered with mesh guards to keep debris from returning.
Related: How to Care for Gutters
Button Up Your Overcoat
A home with air leaks around windows and doors is like a coat left unbuttoned. Gaps in caulk and weather-stripping can account for 10 percent of your heating bills, according to the U.S. Department of Energy.
Weather-stripping is easily the most cost-effective way to rein in heating and cooling costs. This humble material also reduces drafts and keeps your home more comfortable year-round. Because weather stripping can deteriorate over time, it is important to inspect it periodically.
If you suspect a problem with weather stripping, you have several options for checking. Close a door or window on a strip of paper; if the paper slides easily, your weatherstripping isn't doing its job. Or, close the door or window and hold a lighted candle near the frame. (Don't let the flame get near anything flammable!) If the flame flickers at any spot along the frame, you have an air leak.
While you're at it, also check for missing or damaged caulk around windows, doors, and entry points for electrical, cable, phone, gas, and so. Seal any gaps with a suitable caulk.
Related: More Fall Fix-Ups for Your Home
Get on Top of Roof Problems
Few homeowner problems are more vexing than a leaky roof. Once the dripping starts, finding the source of the problem can be time-consuming. Stop problems this fall before ice and winter winds turn them from annoyances into disasters.
Start by inspecting your roof from top to bottom, using binoculars if necessary. Check ridge shingles for cracks and wind damage. Look for damage to metal flashing in valleys and around vents and chimneys. Scan the entire roof for missing, curled, or damaged shingles. Look in your gutters for large accumulations of granules, a sign that your roof is losing its coating; expect problems soon. Finally, make sure your gutters are flowing freely.
Editor's Tip: Roof-mounted television antennas, even if they aren't in use, may have guy wires holding them in place. Look for loose or missing guy wires. If you see some, and your antenna is no longer being used, consider having it removed altogether.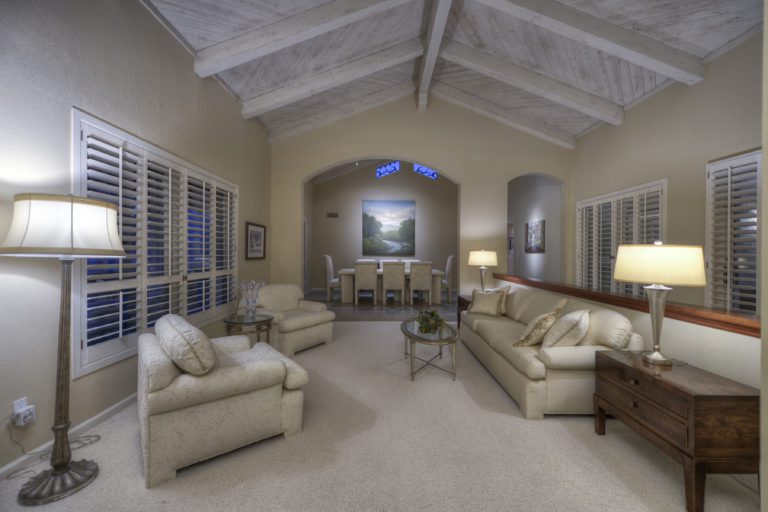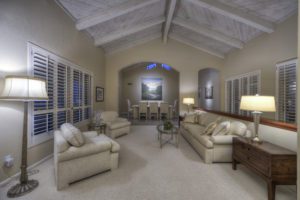 Related: Roof Repair Tips Every Homeowner Should Know
Please note that this Scottsdale Real Estate Blog is for informational purposes and not intended to take the place of a licensed Scottsdale Real Estate Agent. The Szabo Group offers first-class real estate services to clients in the Scottsdale Greater Phoenix Metropolitan Area in the buying and selling of Luxury homes in Arizona. Award winning Realtors and Re/MAX top producers and best real estate agent for Luxury Homes in Scottsdale, The Szabo group delivers experience, knowledge, dedication and proven results. Contact Joe Szabo at 480.688.2020, [email protected] or visit www.scottsdalerealestateteam.com to find out more about Scottsdale Homes for Sale and Estates for Sale in Scottsdale and to search the Scottsdale MLS for Scottsdale Home Listings.