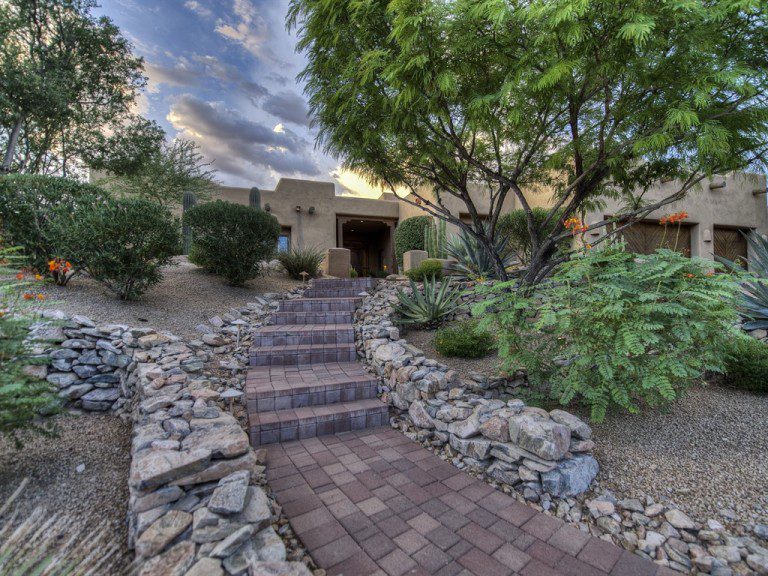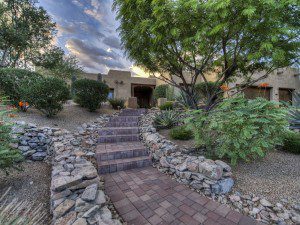 By Joe Szabo, Scottsdale Real Estate Team
The end of the year can be a hectic time. Why not slow down for a moment to think about giving yourself (and others) the gift of sanity this holiday season?
While most of us yearn for calm during the last few weeks of the year, we often find ourselves amped up, with little time to relax. Create some peaceful moments during the remainder of this holiday season by organizing your time and energy around the things you value most.
For some people, the joy of the season comes from gift-giving. For others, it's all about experiences like watching a parade, going ice skating, or checking out the holidays lights. Traditions such as sending cards or throwing festive tea party may define the holidays for you. And while people and social gatherings make the season bright for some, others like to focus on celebrating the spiritual aspect of the holiday.
Once you decide which parts of the holidays mean the most to you, keep your focus on what you value. From now until the end of the year, only buy items or create experiences that support those values.
A game plan for curbing the chaos
Organize yourself first. Put some time on the calendar to enjoy the true meaning of your holiday. Ensure you block off this time for yourself before everyone else gets the last piece of you. Remember the flight attendants' cautionary tip: Put your oxygen mask on first so you can be there for others and help them. Putting an appointment on your calendar guarantees you have some special time for yourself — even if it's only 30 minutes or an hour.
Remember that less is more. It's so easy to get carried away by all the holiday hoopla surrounding you. But buying fewer gifts means you'll spend less time wrapping, and making fewer commitments means you'll have more time to do what you value most.
Allow just one spot for a creativity zone. Limit all your gift-wrapping, card-writing, and project-making activities to one area. This is a space where you can leave everything set up and ready to use. It's okay to have "work in progress." Not every room in the home needs to be staged to perfection.
Create your own holiday party team. Enlist a small group of teens, college students or friends who are willing to help you tackle your to-do list. When you pay or barter with others for assistance, your shopping, cleaning, organizing, decorating, and cooking will be much less stressful. Call them and get them scheduled.
Plan ahead for personal peace
Once we've organized our holiday tasks and timetable, the next trick is managing ourselves so we can enjoy gathering with family and friends. It's normal to focus on how the house looks or what you're wearing, but what really sets the tone for holiday events is how we present ourselves to others.
Just picture the comparison:
A harried host saying, "Come in, come in, oh gosh, I've got stuff in the oven, toss your coats in the guest room, bathrooms are down the hall, come in and join us."
A calm, smiling host saying, "Welcome, let me give you a hug! How you are doing this evening? I'm so glad you're here."
As you plan, prepare, and experience the event, keep asking yourself, "What would make this easier for me?" For example, you could bake your holiday goodies from scratch and shop for centerpieces at the local florist, or you could order edible delicacies and stunning wreathes online and have them delivered.
And don't be afraid to accept help. When someone asks if they can help you serve food, answer the door, or wash dishes, say yes. This not only helps you better handle your hosting duties, but also diffuses others' discomfort when attending parties. Some guests struggle with social anxiety, and helping gives them something else to focus on.
Throughout the holiday season, remember: These moments with friends and family are precious, and it's up to you whether you stress out or smile.
Please note that this Scottsdale Real Estate Blog is for informational purposes and not intended to take the place of a licensed Scottsdale Real Estate Agent. The Szabo Group offers first class real estate services to clients in the Scottsdale Greater Phoenix Metropolitan Area in the buying and selling of Luxury homes in Arizona. Award winning Realtors and Re/MAX top producers and best real estate agent for Luxury Homes in Scottsdale, The Szabo group delivers experience, knowledge, dedication and proven results. Contact Joe Szabo at 480.688.2020, info@ScottsdaleRealEstateTeam.com or visit www.scottsdalerealestateteam.com to find out more about Scottsdale Homes for Sale and Estates for Sale in Scottsdale and to search the Scottsdale MLS for Scottsdale Home Listings.