This is the time of year when Arizona's desert gardeners head outside to get a jump on fall vegetable and herb planting. Fall is our biggest planting season, when we can have successive crops of edibles, some that will last into early spring. It's a huge time for seed planting, as evidenced by the number of seed orders we place at the shop each week just to keep up.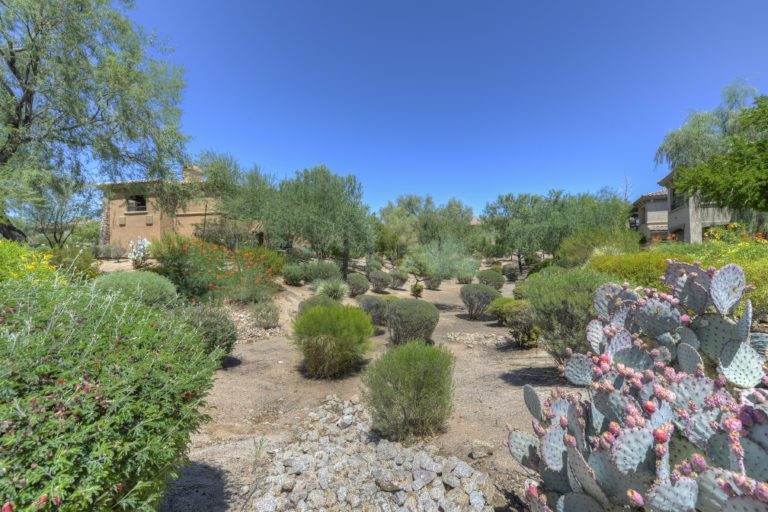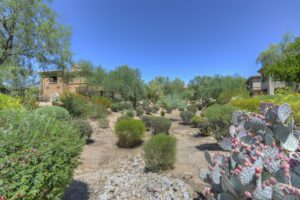 Despite the heat, everyone is itching to get going, here's a list of all the things that can go into the ground. We're starting with October in this post because we want you to use September to prepare your soil. Tending to soil is the best thing you can do to ensure a good crop of healthy, relatively pest-free produce. Remember to prepare your soil and then let it sit for a few weeks before planting, so everything gets a chance to percolate together.
Fall Seeds & Transplants: 
Vegetable Seeds – Beets, Bok Choy, Broccoli, Brussels Sprouts, Cabbage, Chinese Cabbage, Carrots, Cauliflower, Celery, Chard, Collard Greens, Endive, Kale, Kohlrabi, Lettuce (both leaf and head), Leeks, Mustard, Onions, Parsnips, Peas, Radishes, Rutabagas, Spinach, Turnips
Vegetable Transplants – Broccoli, Brussels Sprouts, Cabbage, Chinese Cabbage, Cauliflower, Celery, Chard, Garlic, Kohlrabi, Lettuce (head and leaf)
Flower Seeds – Calendula, Cornflower, Desert marigold, Gaillardia, Johnny Jump-ups, Larkspur, Nasturtium, Sweet Pea, Wildflowers (native varieties)
Herbs – Chives, Cilantro, Dill, German Chamomile, Fennel, Lemon Grass,  Marjoram, Mint, Oregano, Parsley, Rosemary, Sage, Salad Burnet, Thyme
If you're interested in taking your gardening skills to the next level come to the Cool Season Vegetable Gardening Workshop.  Nurseryman Gregory Ware will teach you everything you need to know to grow your own healthy organic fall crop garden.
Soil:
This is the foundation of everything that happens in your garden and if you skip it, you run the risk of losing what you plant. Every time you plant you need to renew/refresh/feed your soil. Our native soils lack a lot of nutrients that plants need, and when nutrients are added your healthy garden plants use them up. It's important to feed your soil each season before you plant.
1. Start by cultivating your garden beds. Dig into them (not when the soil is soaking wet), fluff up the soil, make air in there so roots will grow.
2. Add organic matter  – basically you are feeding your soil beneficial microorganisms that will become nutrients for the plants. Organic matter is composted horse or chicken manure, or compost (preferably from your own compost pile).
3. Add sulfur – Desert soil is very alkaline and soil sulfur counteracts alkalinity. It helps make the nutrients in the soil available to plants as well as helping to reduce nutrient deficiencies such as chlorosis and calcium deficiency.
4. Add organic fertilizer – If you are planting flowers choose a balanced fertilizer with a good amount of phosphorous (the second of the three hyphenated numbers on the package) for good bloom. If you're planting vegetables and fruits, choose a granular fertilizer formulated to help them, like  Happy Frog Tomato & Vegetable Fertilizer.
Please note that this Scottsdale Real Estate Blog is for informational purposes and not intended to take the place of a licensed Scottsdale Real Estate Agent. The Szabo Group offers first class real estate services to clients in the Scottsdale Greater Phoenix Metropolitan Area in the buying and selling of Luxury homes in Arizona. Award winning Realtors and Re/MAX top producers and best real estate agent for Luxury Homes in Scottsdale, The Szabo group delivers experience, knowledge, dedication and proven results. Contact Joe Szabo at 480.688.2020, [email protected] or visit www.scottsdalerealestateteam.com to find out more about Scottsdale Homes for Sale and Estates for Sale in Scottsdale and to search the Scottsdale MLS for Scottsdale Home Listings.