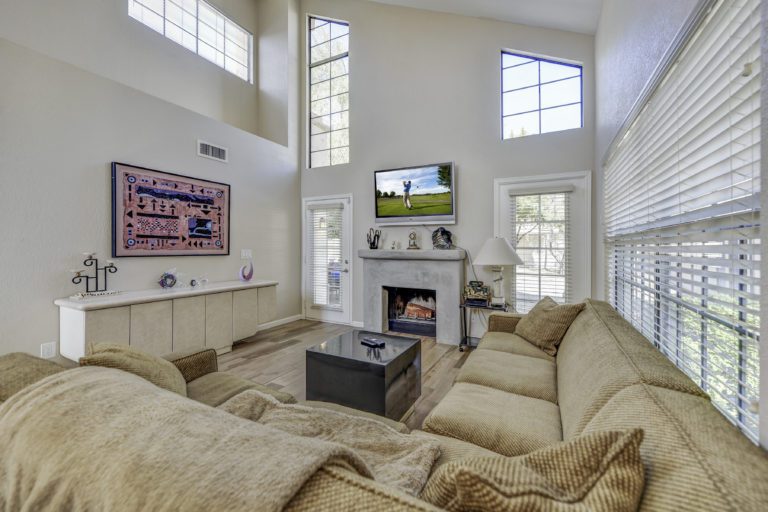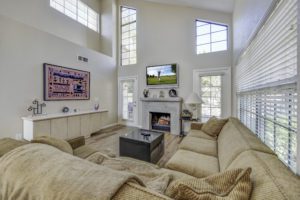 It's simple: The faster you clean, the sooner you're done. With a few time-saving techniques, you can spend less time cleaning and more time enjoying your tidy home. These speed-cleaning tricks will help you check off your chore list in record time.
A clean home starts with clutter-free rooms. Sarah Brunette, brand director of the house cleaning service Molly Maid, suggests taking a few minutes at the end of each day to pick up the toys and other miscellaneous items that may have been left around the house. Use a small basket or a spare laundry bin to quickly collect clutter that you can deal with when you have more time.
Cross scrubbing inside the toilet off your chore checklist with this simple speed-cleaning hack. Sarah Brunette of Molly Maid suggests ditching the scrub brush and using denture cleaning tablets instead. Drop one tablet into the water, let it fizz for a few minutes, and then flush to get rid of toilet bowl stains and rust.
Keep everything you use to clean your home ready to go in one cleaning tote, caddy, or bucket. You won't waste time gathering up cleaning products and tools before you start or as you move throughout the house. Just bring the tote with you from room to room. If your home is large, consider creating two, one for each story of your house.
When it comes to cleaning floors, you don't always have to switch tools as you clean different surfaces. Jackie Harmon, owner of Healthy Clean green cleaning company, suggests using a vacuum on all floor surfaces. It's quicker to use, and you'll remove one tool from the mix.
Tackle multiple chores at once to maximize your cleaning time. Consider what other tasks you could start on while dirty dishes are soaking in the kitchen sink, for example. Wipe down countertops, disinfect faucet handles, or polish stainless-steel appliances during the soak time to get the most out of your cleaning minutes.
Please note that this Scottsdale Real Estate Blog is for informational purposes and not intended to take the place of a licensed Scottsdale Real Estate Agent. The Szabo Group offers first-class real estate services to clients in the Scottsdale Greater Phoenix Metropolitan Area in the buying and selling of Luxury homes in Arizona. Award-winning Realtors and Re/MAX top producers and best real estate agent for Luxury Homes in Scottsdale, The Szabo group delivers experience, knowledge, dedication and proven results. Contact Joe Szabo at 480.688.2020, info@ScottsdaleRealEstateTeam.com or visit www.scottsdalerealestateteam.com to find out more about Scottsdale Homes for Sale and Estates for Sale in Scottsdale and to search the Scottsdale MLS for Scottsdale Home Listings.