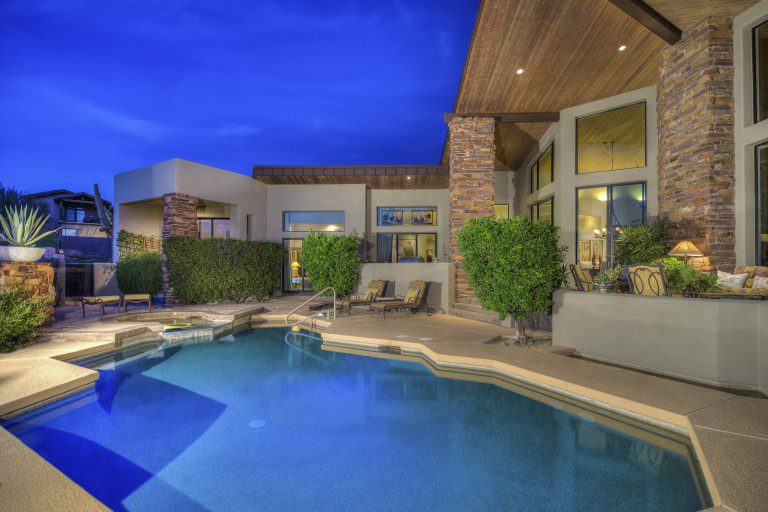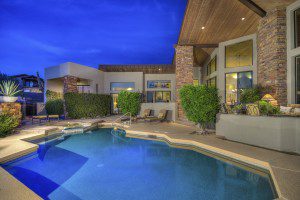 By Joe Szabo, Scottsdale Real Estate Team
Occasionally, a home that's under contract will be damaged by fire, natural disaster, or some other issue. Significant damage can derail a real estate purchase and add a remarkable amount of stress for both buyer and seller. Though it happens rarely, all parties need to react quickly and understand how to move forward.
Check the contract
Most contracts provide a process to deal with damage when and if it happens. Typically if there is damage, and it is less than five percent of the total value of the contract, both parties agree to move forward with the transaction. But the seller will need to remedy the damage prior to closing.
If your contract doesn't include a provision that covers this, you need to consider having one added before you sign. Such a clause typically provides coverage for things like appliances, boilers or central air conditioning systems that might break.
For damage over five percent, most buyers will have the opportunity to cancel the agreement and move on, without losing any of their deposit money.
Get the bank involved
If the buyer has arranged to take out a mortgage, most lenders will approve a credit up to three percent without incident. Anything more than that and the bank will want to know about the damage, have a new appraisal, and may even cancel the loan.
What's most common is for the lender to want to re-do the loan, adjust the purchase price and put it back through underwriting. Going back to the beginning takes time and may require another appraisal. Both parties will have to extend the contract's time frames.
It's smart practice to keep your lender in the loop — and remember, it's fraudulent to hide credits or serious damage.
Get the property inspected
It's so important to have a property inspection before closing. It would be very easy for a seller to argue that the damage was pre-existing, and if the buyer did not inspect, there is no way of proving otherwise.
After the inspection, if there are any problems, either negotiate a credit or require that the seller repair prior to closing. No matter how much pressure you feel or how long you've been in the market, waiving a property inspection to be competitive can get you into deep trouble.
Leverage the walk-through
As a buyer, you will have the opportunity to walk through the home prior to the closing. Do this. If something is not working or there is damage, you should delay the closing. A buyer has leverage because the seller wants to close, get their money and move on. It's in their best interest to cooperate and remedy any issues.
Be sure to schedule the walk-through the day before or the day of the closing. A lot can happen, even in just a few hours.
Most real estate transactions go smoothly. Buyers and sellers make a deal, sign a contract, inspect, get a loan and close. While every purchase or sale can cause stress and anxiety, encountering damage during escrow will really up the ante.
Please note that this Scottsdale Real Estate Blog is for informational purposes and not intended to take the place of a licensed Scottsdale Real Estate Agent. The Szabo Group offers first class real estate services to clients in the Scottsdale Greater Phoenix Metropolitan Area in the buying and selling of Luxury homes in Arizona. Award winning Realtors and Re/MAX top producers and best real estate agent for Luxury Homes in Scottsdale, The Szabo group delivers experience, knowledge, dedication and proven results. Contact Joe Szabo at 480.688.2020, [email protected] or visit www.scottsdalerealestateteam.com to find out more about Scottsdale Homes for Sale and Estates for Sale in Scottsdale and to search the Scottsdale MLS for Scottsdale Home Listings.