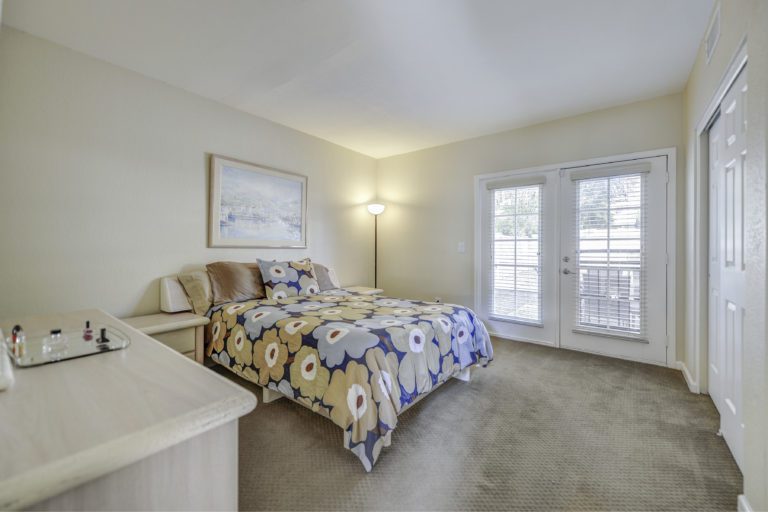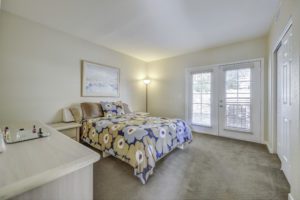 On this week's agenda is decluttering tips for the master suite – specifically, the master bedroom.
1 – Take a look around your bedroom. Is there anything that simply doesn't belong in that space? Stuff seems to accumulate in the master bedroom Remove anything that doesn't bring you joy – as the great Marie Kondo says. Your master bedroom is meant to be a haven from the craziness of life, so make sure the decor and things in the space spark joy.
2 – Go through your nightstand drawers. Throw away old lotion, lip balm, etc. and any papers you no longer need. The drawers can become a catch-all for things if you're not careful.
3 – Check out your jewelry box. Many have a nice jewelry box on my vanity and most admit to rarely wear any of the pieces stored in there!  Go through and decided if there was anything you are willing to part with and then better organized my jewelry for easy access. If you don't have any jewelry storage, there are so many different inexpensive options out there like this necklace organizer or this jewelry box.
5 – Refold everything before putting it back in your dresser drawers. No matter how often we do this, many of us still find it hard to fit everything in our drawers when all the laundry was clean at once (this is rare, but still!). Enter the KonMari folding method…start folding clothes like this and be amazed at how easy it was to find things in any drawer and how much you can fit in the drawer.
6 – Remove everything off your closet shelves. Things get thrown up there and aren't folded properly or organized in the slightest. By taking everything off, you can see what you have and what you may want to get rid of – bags, scarves, gloves, hats, etc.
7 – Invest in storage boxes. You ou can always find cute baskets at Target, Hobby Lobby or HomeGoods – or online at amazon and container stores. Use these to organize and store things like scarves, gloves, clutches, and other small items on your closet shelves.
8 – Get rid of broken or cheap hangers. The basic thick white plastic hangers or upgrading to velvet no-slip hangers makes your closet feel neater and cleaner.
9 – Consider a built-in closet system. This is a larger investment, so not something you'd do on a whim – but it's definitely something to consider to keep you organized.
Please note that this Scottsdale Real Estate Blog is for informational purposes and not intended to take the place of a licensed Scottsdale Real Estate Agent. The Szabo Group offers first-class real estate services to clients in the Scottsdale Greater Phoenix Metropolitan Area in the buying and selling of Luxury homes in Arizona. Award-winning Realtors and Re/MAX top producers and best real estate agent for Luxury Homes in Scottsdale, The Szabo group delivers experience, knowledge, dedication and proven results. Contact Joe Szabo at 480.688.2020, [email protected] or visit www.scottsdalerealestateteam.com to find out more about Scottsdale Homes for Sale and Estates for Sale in Scottsdale and to search the Scottsdale MLS for Scottsdale Home Listings.