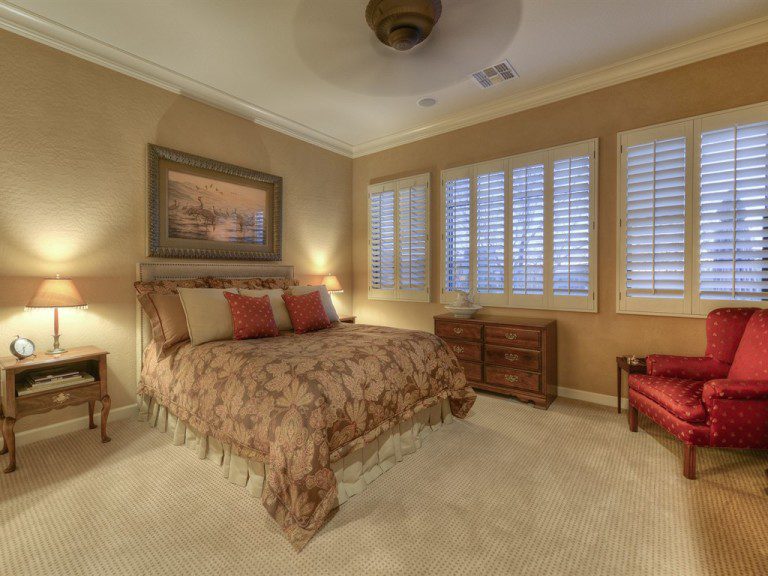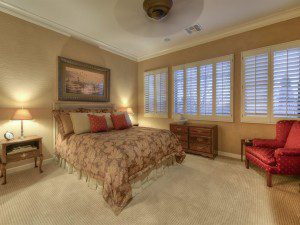 By Joe Szabo, Scottsdale Real Estate Team
Now that the summer season is in full swing, it's time to turn your attention to your vacation home. Whether you're perched on a tropical beach or kicking back surrounded by mountains, all vacation homes require a relaxing ambiance. Good news: It can be achieved by decorating with our easy-to-follow steps below.
So sit back, pour yourself a summertime cocktail, and take notes on how you can better decorate your vacation home for yourself and your guests.
Keep durability in mind
More often than not, you'll be playing host to family, friends, and out-of-town visitors. There will probably be small children, pets, and plenty of people to keep you on your toes as you cook dinner, serve cocktails, and entertain during the summer evenings.
With this in mind, it's always safe to start by subbing out your nice linens and fabrics for those that are durable and easy to clean.
For high-traffic areas like the kitchen and living spaces, use outdoor rugs; they will maintain their shape and coloration despite muddy footprints, and help protect your tile or hardwood flooring at the same time.
On sofas and chairs, opt for stylish slipcovers for easy fabric removal and care, or recover them with durable outdoor fabric for low-maintenance, high-impact design.
Be adventurous
Vacation homes are meant to be used as an escape from everyday life. Use this space to fulfill your design dreams of using bold colors or graphic patterns where you wouldn't normally.
Dare to be different by implementing your favorite decorating ideas like mixing patterns, trying a new wall color, or even simply rearranging furniture into a unique layout.
Keep an open concept
Whether it's for your own enjoyment or for those who may rent the space from you, having an open floor concept with plenty of room to entertain is key to a comfortable vacation home.
Vacationers head to rentals to relax and spend time with family and friends, so making the space as welcoming as possible for big groups is a way to make your vacation home stand out among the rest.
Large pieces of furniture and open central areas, like an extra-long dining table or one with removable leaf extensions, is a real selling point.
Another way to make room for extra guests is by keeping decor to a minimum in areas where renters might want to store their own things, like tabletops, counter space, and nooks.
Pay extra attention to private areas
Many vacationers will be looking for the most possible number of beds to accommodate large families, a big group of friends, or out-of-town visitors.
Design guest rooms with numbers in mind. Putting two beds and a loveseat or sofa in guest rooms is a smart way to make space available to your guests, while also keeping them comfortable.
When it comes to the master bedroom, be sure to be extra thoughtful. Whether you'll use the vacation home yourself or rent it out, this room should be a getaway worth dreaming about.
Polished furniture, fresh color palettes, and soft linens create a peaceful, relaxing atmosphere for an afternoon nap or rainy day lounging.
With these steps in mind, you and your loved ones can enjoy a fun and stylish holiday all year-round.
Please note that this Scottsdale Real Estate Blog is for informational purposes and not intended to take the place of a licensed Scottsdale Real Estate Agent. The Szabo Group offers first class real estate services to clients in the Scottsdale Greater Phoenix Metropolitan Area in the buying and selling of Luxury homes in Arizona. Award winning Realtors and Re/MAX top producers and best real estate agent for Luxury Homes in Scottsdale, The Szabo group delivers experience, knowledge, dedication and proven results. Contact Joe Szabo at 480.688.2020, info@ScottsdaleRealEstateTeam.com or visit www.scottsdalerealestateteam.com to find out more about Scottsdale Homes for Sale and Estates for Sale in Scottsdale and to search the Scottsdale MLS for Scottsdale Home Listings.