By Joe Szabo, Scottsdale Real Estate Team
Getting started now on organizing for 2017 will help you to ease the holiday crunch and paint an attainable path into the new year.
Here are five steps you can take to get started.
Donate now
The holidays are upon us, and the accumulation of new decorations and gifts are sure to put a squeeze on our living space. Now is the time to donate older items that you haven't used in a while.
Give yourself some breathing room and make space for the influx of new presents coming in (which will need to be stored somewhere beginning in January). You will thank yourself when the holidays are over.
Get a holiday breakdown crew
Out of the garage, attic, and closets come the decorations! You will surely be spending hours giving your home (inside and out) that "just right" holiday feel.
Unfortunately, it will take hours to pack it all away again, so take a few steps now toward making the putting away easier on yourself.
First, gather or hire a holiday crew to help you take down, pack, and store all your decorations.
Second, set a firm time and date for the event.
Third, tell your holiday helpers to plan on spending the day with you to organize that closet, shelf in the garage, or attic space designated for seasonal decorations.
Putting away items in the new year will no longer be an event you put off — and you won't have to do it alone.
Set gift budgets for the new year
There is one area in your budget that you can begin to manage now to help ease your outgoing cash flow in 2017.
We often overlook the money we spend on gifts throughout the year. Reviewing the past year and setting a maximum spending limit for gifts now allows you to put a budget in place for next year.
So, take a good look at your calendar and estimate how much you have already spent on birthdays and other special occasion gifts, then set a gift-buying budget — and do your best to adhere to it.
Prepare to live healthier in 2017
Do you typically make a New Year's resolution to lose weight or eat healthier? This is a common goal for many of us, especially after packing on a few extra holiday pounds.
But you don't have to wait for the New Year. You can do something about it now rather than having to face the shame and remorse of overdoing it with family dinners and holiday parties. Consider making one small decision now to set yourself up for a win in the new year.
Try adding salads to your lunches and dinners. The salads don't have to be boring, either. Mix it up by adding fruit, or try a mix of veggies to add to the lettuce or kale base of your choosing.
Also, try adding more fermented foods to your diet, such as sauerkraut and kimchi. Fermented foods help to reduce the craving for sweets, both at the end of the meal and in general.
Losing weight and eating healthier are worthy goals that will improve your quality of life. It's just a matter of doing it. So, compromise now and add those salads into your diet for a kinder entry into the new year.
Set a vacation goal
Is there a special place you've been dreaming of visiting or returning to? Give yourself the gift of deciding on one "dream" vacation for next year.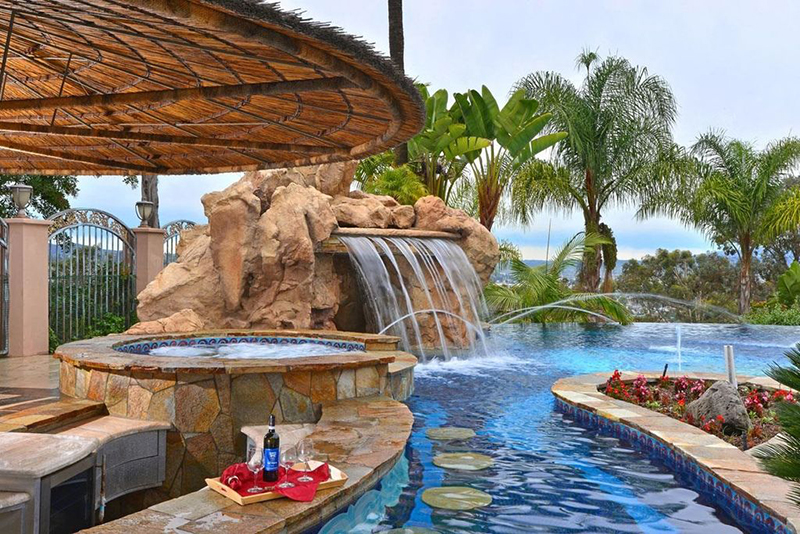 I'm not suggesting you hop online and book a trip this instant — just write down the idea on a card, wrap it, and give the dream idea to yourself as a holiday gift this year. Giving yourself the gift of a vacation idea this year is a concrete step in making the dream become a reality for next year.
Of course, if you really want the dream vacation, you will want to work it into your budget and start saving for it now. This may mean buying fewer "filler" gifts for others so you can fulfill a more meaningful gift for yourself and your family.
That dream vacation only becomes a reality when you set an attainable goal and take the necessary steps to arrive at the destination. Don't be afraid to start now.
Managing the new tasks and challenges that will likely arise throughout the upcoming year will be simpler with these plans in place. What a way to welcome in the new year!
Please note that this Scottsdale Real Estate Blog is for informational purposes and not intended to take the place of a licensed Scottsdale Real Estate Agent. The Szabo Group offers first class real estate services to clients in the Scottsdale Greater Phoenix Metropolitan Area in the buying and selling of Luxury homes in Arizona. Award winning Realtors and Re/MAX top producers and best real estate agent for Luxury Homes in Scottsdale, The Szabo group delivers experience, knowledge, dedication and proven results. Contact Joe Szabo at 480.688.2020, [email protected] or visit www.scottsdalerealestateteam.com to find out more about Scottsdale Homes for Sale and Estates for Sale in Scottsdale and to search the Scottsdale MLS for Scottsdale Home Listings.