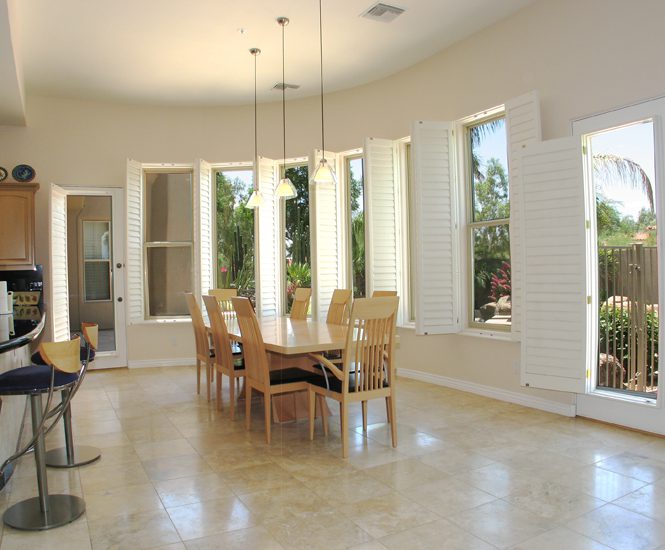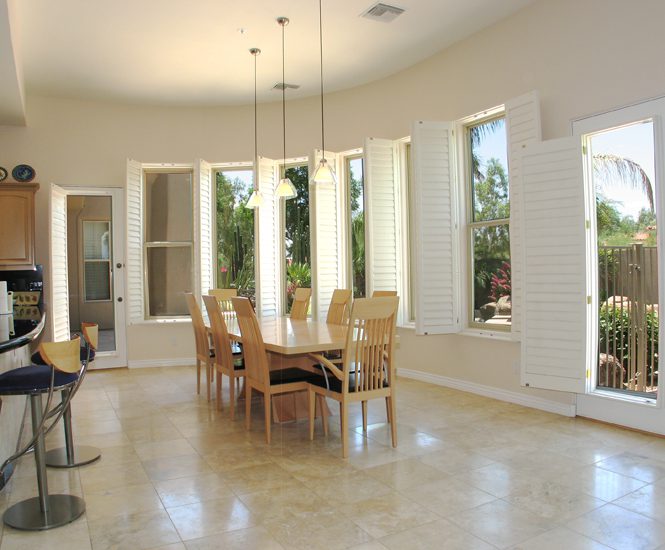 By Joe Szabo, Scottsdale Real Estate Team
Are you considering purchasing or replacing your Scottsdale windows? Are you looking for information on how to choose a Scottsdale windows specialist? Then this article is for you. This article will discuss the products and services of a quality Scottsdale windows specialist as well as provide information about what to look for in and what to expect from these specialists.
Scottsdale windows require a special selling approach. Look for a reputable company that is considered a leader in home renovation and home remodeling in the area and one that offers a unique and custom approach to their window installation.
After all, there are all manner of windows in Scottsdale – the idea that a house full of them could be replaced with the same kind of glass in each one would be a costly mistake for a home in Arizona. Windows that aren't heat resistant would result in sky-high household energy costs, but placing unnecessarily expensive windows throughout the home, even in areas that never face the Sun, would be an unnecessary expense.
For instance, if you live in Scottsdale, windows facing north will not be exposed to the Sun as often as west-facing windows. Therefore, the R-value of that window on the north side of your home won't need to be as high. A Scottsdale window specialist, trained to find the best solution to replacing windows, will be able to recommend the best possible window – not necessarily the most expensive one.
High Performance Scottsdale Windows
Efficient Scottsdale windows curtail heat loss and gain, allowing light in while blocking harmful UV rays. Find a reputable remodeling company in Arizona company that offers the highest performing glass systems, which create a quieter, more energy efficient home.
This remarkable glass specially designed for Scottsdale windows lets the sun shine in, yet with the insulation of a block wall.
In addition to its superior products, find a home remodeling company that is structured so that only its employees install the windows – be sure there are no subcontractors. As such, you will never have to wait for weeks or months for a project to finish because of the various schedules of the various companies hired to finish your one window replacement job. In this way, the Scottsdale windows specialist can oversee the project, and ensure that three basic remodeling intentions are executed:
– To finish the project on budget
– To finish the project on time
– To make the project stress free for the customer
With a reputable Scottsdale windows specialist's business model, the customer comes first, and the quality of its products and installation are a given. Look for a specialist that has had such success with the way it treats its customers and comes highly recommended by either friends or family or the Better Business Bureau.
Do yourself a favor – do your research and find a reputable Scottsdale windows specialist. These specialists can take the burden off your shoulders when you are ready to consider replacing your windows or doors, or remodeling your kitchen or bath, or even refacing your cabinets. It will be an experience like no other.
Please note that this Scottsdale Real Estate Blog is for informational purposes and not intended to take the place of a licensed Scottsdale Real Estate Agent. The Szabo Group offers first class real estate services to clients in the Scottsdale Greater Phoenix Metropolitan Area in the buying and selling of Luxury homes in Arizona. Award winning Realtors and Re/MAX top producers and best real estate agent for Luxury Homes in Scottsdale, The Szabo group delivers experience, knowledge, dedication and proven results. Contact Joe Szabo at 480.688.2020, info@ScottsdaleRealEstateTeam.com or visit www.scottsdalerealestateteam.com to find out more about Scottsdale Homes for Sale and Estates for Sale in Scottsdale and to search the Scottsdale MLS for Scottsdale Home Listings.