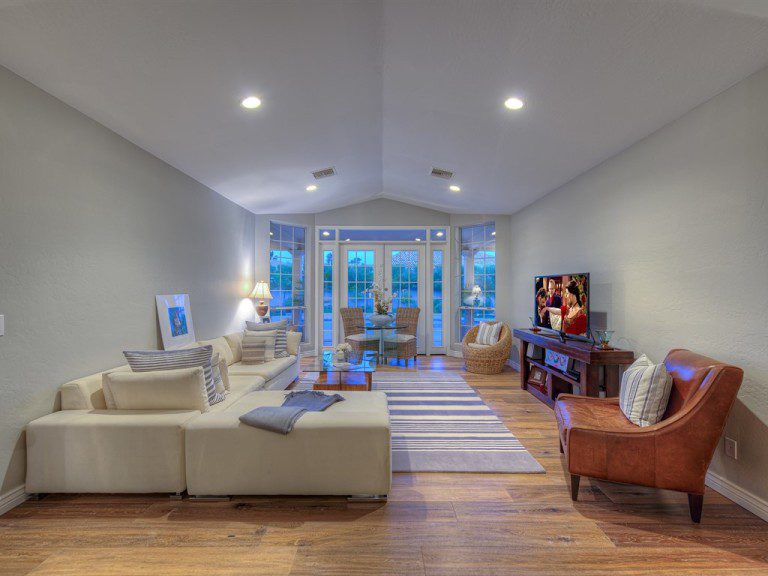 By Joe Szabo, Scottsdale Real Estate Team
There's a reason multi-million-dollar homes for sale don't often host open houses: Most folks can't afford them.
That doesn't stop some people from trying to have a look anyway.
Take this Malibu home listed by Katie Bentzen and Sarah Kosasky, both founding partners of Partners Trust Malibu. With an $18.95 million price tag, a view of the pier shot by famed surfer Laird Hamilton, and an address just down the street from Matthew Perry's old digs, the property is ripe for snooping.
Bentzen has shown the home to a couple of people who might not be real buyers, she says. She tries to vet them by dealing mostly with agents and checking online for people who are visiting town and don't have an agent — but some get past her.
Looky-loos are an occupational hazard in the real estate business, and luxury listings attract a special breed.
Bentzen tells a doozy about the son of a famous Italian designer who showed interest in a house on the beach. On his second visit, he brought his girlfriend, and they discussed how to decorate the place — then went for an hour-long walk on the beach.
She couldn't lock up, because his car was parked on the gated driveway.
"It got dark and everything," Bentzen remembers. "I had a baby at the time who was home with a babysitter, and I was so mad."
Then there was the guy who brought along his "girlfriend" on his second and third visits — but they were two different women.
"What can you say?" Bentzen says. "You're always walking a tightrope, and you don't want to make him mad — what if he really does buy it?"
In that case, he didn't.
It's frustrating when people who seemed interested don't follow up to at least let her know what happened, Bentzen says. "It takes an hour and a half, at least, for a showing in a house this size."
But she also understands.
"Malibu is intriguing for people," she says. "When they hear that address, they think glamorous, rich movie stars. I think that's why we get more of the nutty ones."
Please note that this Scottsdale Real Estate Blog is for informational purposes and not intended to take the place of a licensed Scottsdale Real Estate Agent. The Szabo Group offers first class real estate services to clients in the Scottsdale Greater Phoenix Metropolitan Area in the buying and selling of Luxury homes in Arizona. Award winning Realtors and Re/MAX top producers and best real estate agent for Luxury Homes in Scottsdale, The Szabo group delivers experience, knowledge, dedication and proven results. Contact Joe Szabo at 480.688.2020, [email protected] or visit www.scottsdalerealestateteam.com to find out more about Scottsdale Homes for Sale and Estates for Sale in Scottsdale and to search the Scottsdale MLS for Scottsdale Home Listings.