If you are looking for events now through February 21st, the following may be what you are looking for: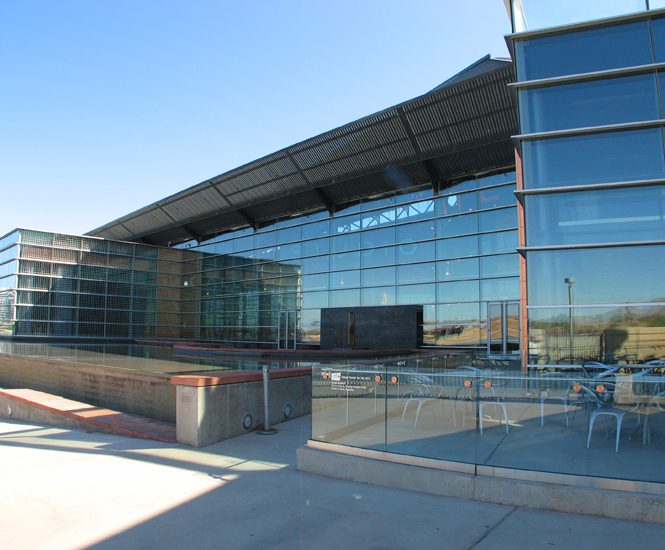 Captain Louie
Now through February 7, 2010
Located at the Nesbitt/Elliott Playhouse
The story focuses on the meaning of friendship and the importance of making new friends while at the same time maintaining old friendships. The music and lyrics of Stephen Schwartz add to the whimsical feel of the play. This show is perfect for families, too.
There are multiple show times. Tickets are $15 for adults and $14 for youth/children. For more ticket information, visit https://boxoffice.mesaartscenter.com/online/default.asp?BOset::WSseatSearch::Query::current_page=1&BOset::WSseatSearch::Query::Clause::10::value=%20Captain%20Louie%20&doWork::WSseatSearch::search=Search
For show information, visit /www.mesaartscenter.com/index.php/performances/family/captlouis
I Love You, You're Perfect, Now Change
February 5-21, 2010
7:00 PM
This two-hour performance "pays tribute to those who have loved and lost, as well as to those who have dared to ask the question, "What are you doing Saturday night?" It's an off-Broadway production that sells out nearly everywhere it goes and is also the longest running production. Interestingly, it has also been the occasion where 50 marriage proposals have been made. If you're looking for something to do with someone you love, this may be the event!
For show and ticket information, visit /www.mesaartscenter.com/index.php/performances/broadway/iloveyou
The Szabo Group offers first class real estate services to clients in the Scottsdale Greater Phoenix Metropolitan Area.  Award winning Realtors and Re/MAX top producers, The Szabo group delivers experience, knowledge, dedication and proven results. Contact Joe Szabo at 480.688.2020 or visit www.scottsdalerealestateteam.com