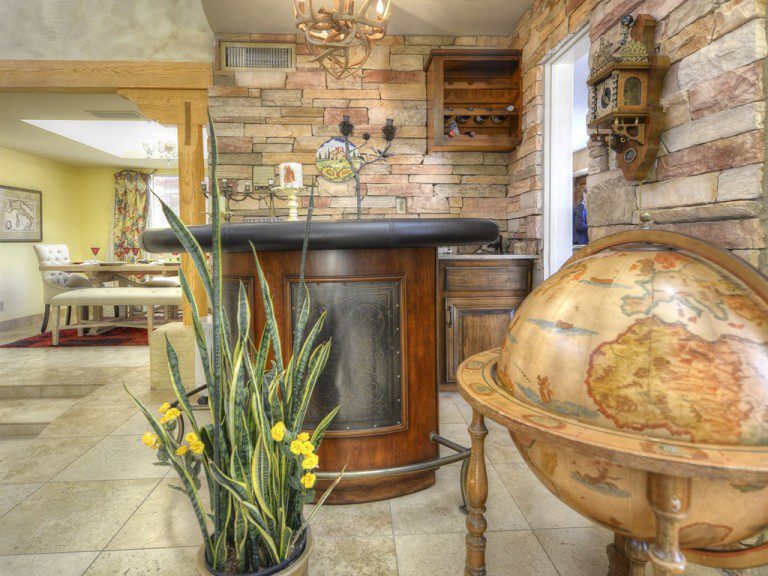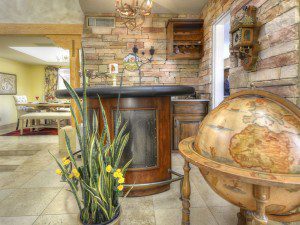 By Joe Szabo, Scottsdale Real Estate Team
There are no one-size-fits-all answers when it comes to houseplants, and a plant tag can only tell you so much. Each species is unique, hailing from climates ranging from dry deserts to Mediterranean landscapes to tropical rainforests, and even two plants of the same species can have totally different needs depending on a number of factors. Fertilizing depends on the type of plant and the label instructions, while pruning times and methods rely on a plant's blooming time and growth pattern.
Grow a lush and flourishing indoor garden filled with a variety of plants by following this three-step program. Start with a good reference, and inspect for problems every time you water. Finally, fill out a maintenance checklist for each plant in your collection to provide the most personalized and accurate care possible.
Find a reference
Since each plant has entirely different needs, it's essential to find trustworthy references that will tell you everything you need to know about each specific plant.
While you can find info on any plant with a quick Internet search, you'll find that some sites have more information on certain plants than others. If you own a collection of houseplants, I highly recommend picking up a book such as "The House Plant Expert" by D. G. Hessayon.
Inspect while you water
Even with all the knowledge in the world at your fingertips, your senses are the best tools in your arsenal. Every time you water, inspect each plant for problems such as pests, yellowed leaves or slow, lanky growth.
A plant needs to be watered more if:
The top inch of potting mix is dry
Leaves are wilting (unless soil is moist)
Water runs over the soil and drains along the sides
The plant feels lighter than usual
A plant needs to be watered less if:
The soil feels more soggy than moist
The roots are beginning to rot
You see fungus gnats every time you water
A plant needs fertilizer if:
It has been over a few months since purchasing the plant
The time-release fertilizer pellets or fertilizer spikes are spent
The palm fronds are yellowed
The plant is growing at a glacial pace
It's been over a year since you fertilized
You can't remember the last time you fertilized
A plant needs to be repotted if:
The existing potting mix drains too quickly or slowly
The plant's roots coil tightly together in the pot, forming a solid mass
The potting mix is practically older than dirt
A plant is getting too much sun if:
The exposed leaves are getting scorched and bronzy
It's a shade-loving plant but is receiving direct rays of sunlight
A plant isn't getting enough sun if:
Its new growth is spindly and stretched out
The plant actually appears to reach for more light
The leaves are very dark green
It's in a room without a window, such as a bathroom
Create a care sheet for each plant
You can solve a lot of problems with a good reference and eye for detail, but it can be difficult to keep track of an entire collection of plants around the house. For example, two rubber trees (Ficus elastica) in the same house require different care depending on a number of factors: the brightness of the room, your home's heating system, the type of potting soil, the overall health of the plants and even the type of fertilizer being used.
Instead, create care sheets for each plant. (We have one you can download and use.) Print one sheet for every houseplant in your collection, or keep notes on your computer, tablet or phone if that's more convenient for you.
Fill in the basic needs and take notes whenever you feed, repot, move and prune plants, so that it will be easier to diagnose problems that arise. Place the worksheets in a folder and use them to pencil in dates on the calendar to remind you when it's time to fertilize or prune.
Please note that this Scottsdale Real Estate Blog is for informational purposes and not intended to take the place of a licensed Scottsdale Real Estate Agent. The Szabo Group offers first class real estate services to clients in the Scottsdale Greater Phoenix Metropolitan Area in the buying and selling of Luxury homes in Arizona. Award winning Realtors and Re/MAX top producers and best real estate agent for Luxury Homes in Scottsdale, The Szabo group delivers experience, knowledge, dedication and proven results. Contact Joe Szabo at 480.688.2020, [email protected] or visit www.scottsdalerealestateteam.com to find out more about Scottsdale Homes for Sale and Estates for Sale in Scottsdale and to search the Scottsdale MLS for Scottsdale Home Listings.