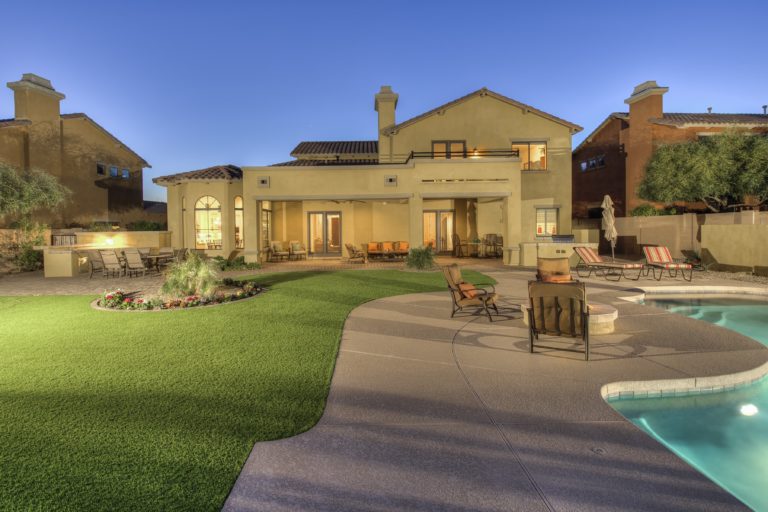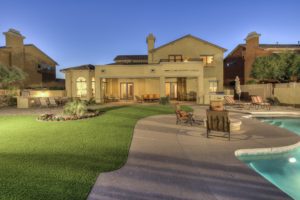 By Joe Szabo, Scottsdale Real Estate Team
Nearly every home search starts online these days. Sorting through listings, photos, floor plans and descriptions is a great way to feel out the market for those who are in the earliest stages of the home search.
When you find a home you're ready to bid on, it's incredible how much background information you can find online. The Internet is full of data on past home sales, recorded sales prices, and the history of each sale, plus information that may not be as obvious — such as the safety of the neighborhood you're considering buying into.
Here are three ways to use online tools and real estate mobile apps to get more details about the home you want.
Check building records
Nearly all public information and documentation is now available online, and most municipalities provide web access to building permit history. Although the law requires most sellers to disclose previous work done on the property, there may be a history of earlier work the seller didn't know about.
For example, if there is a newer bathroom or kitchen but no history of a permit for the work, there is a chance someone did the work without a permit — and potentially not to health or safety code. And if you become the owner, this unpermitted work becomes your responsibility.
To begin your search, type "building records," plus your city's name into your favorite search engine. Example: "building records Seattle."
Use Google Street View
Researching an address using Google's Street View can be one of the most revealing options available. Street View provides a snapshot of a property at a particular moment in time, which can provide insight into the recent history of the property or neighborhood.
Be aware, however, that the image you see may not accurately reflect the home's current state. For example, I helped a homeowner list and sell a home in San Francisco's Lower Haight neighborhood a few years back. We planted a beautiful garden area to create a buffer between the sidewalk and the windows. But a search for the property on Google Street View revealed the windows with bars on them, and no garden. The previous owner had bars on the window, and someone had removed the bars to make the property look more inviting.
Seeing the windows with bars on them in Google Street View could raise questions for potential buyers: Is the neighborhood unsafe? Was there a history of crime in the community or on the property? Are the street-level windows safe?
Consult a neighborhood crime app
A variety of crime reporting apps for mobile devices show on a map recent crimes that have been reported, including assault, theft, robbery, homicide, vehicle theft, sex offenders, and quality of life (which often means noise complaints). It's an easy way to get a quick overview of how safe or unsafe a neighborhood is.
So much information is available to buyers these days. You don't need to rely solely on the seller's or the real estate agent's disclosures. Use online resources to find out as much background information on a property as you can, either before making an offer or during your contingency period. It is best to do as much research as possible, in order to make an informed final decision.
Please note that this Scottsdale Real Estate Blog is for informational purposes and not intended to take the place of a licensed Scottsdale Real Estate Agent. The Szabo Group offers first class real estate services to clients in the Scottsdale Greater Phoenix Metropolitan Area in the buying and selling of Luxury homes in Arizona. Award winning Realtors and Re/MAX top producers and best real estate agent for Luxury Homes in Scottsdale, The Szabo group delivers experience, knowledge, dedication and proven results. Contact Joe Szabo at 480.688.2020, info@ScottsdaleRealEstateTeam.com or visit www.scottsdalerealestateteam.com to find out more about Scottsdale Homes for Sale and Estates for Sale in Scottsdale and to search the Scottsdale MLS for Scottsdale Home Listings.