By Joe Szabo
If you have ever watched American Idol, it's hard to mention the show without mentioning the American Idol Winner Jordin Sparks. She's a singer, songwriter, fashion designer and plus size model – a powerful combination of talent and drive – and she makes her home here in Scottsdale, Arizona with her family.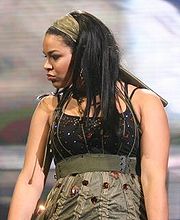 No, you won't get her address out of us as we respect the privacy of our shining stars, but we will you that she lives, works and plays in Scottsdale, Arizona which we believe could only help her with her American Music Award and Grammy nominations in 2008. A native of Glendale, Arizona, Jordin Sparks has not moved far from her hometown. With sultry days and hot nights, it's the perfect backdrop for the creation of fantastic music.
If you want to know more about why our shining stars choose to live here and enjoy the Scottsdale lifestyle, call us directly at 480-889-8702 or check out our site at www.scottsdalerealestateteam.com and you might just find yourself living not only under the stars but among them as well.