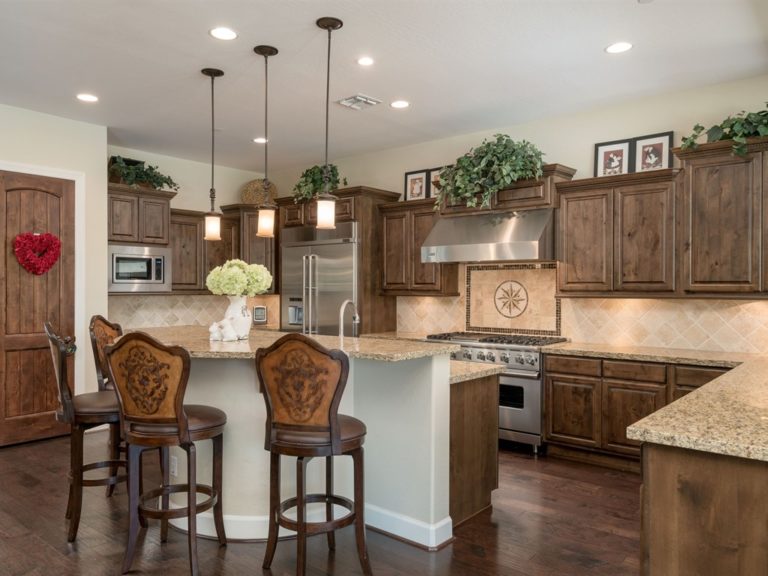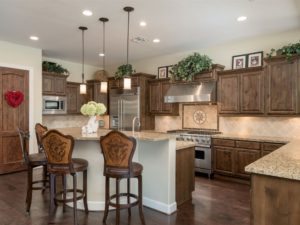 By Joe Szabo, Scottsdale Real Estate Team
Whether you're rehabbing an investment property, getting your house ready to sell, or just want to improve your home, renovating a house is expensive.
For our business, Tarek and I have to make a lot of hard decisions to stay within really strict budgets, but we can't ever leave one of our flipped houses looking shabby or rundown. Because we absolutely have to do the best job possible for all of our properties, we've learned a lot about prioritizing our rehabs and balancing those big price tags.
I do all of the designs for our properties. As I've been going over floor plans, looking at attractive kitchen remodeling projects, and finding the best ways to please our buyers, I've been thinking a lot about the choices we make, and how they can help real estate investors and homeowners with their renovations and improvements.
Consider your options
You probably don't have the budget to splurge on everything you really want in your home improvement project. And even if you do, it's nice to come in under budget, especially if you plan on selling the property.
When I sit down to design our remodeling and renovation projects, the first thing I do is look at the house as a whole. I decide which rooms are most important, and where I'll spend the most money.
For most properties, the kitchen and bathrooms are going to be your best investments, but they're not always the rooms that need the most work. Look at the materials you have in your kitchen and bathrooms to see what you can salvage and what you need to update.
Look at the rest of the house to see which areas will be the most impressive to buyers after renovations are complete.
The places I almost always spend a little extra on include the front porch and outdoor entrance, as well as the front foyer. First impressions are crucial.
Balance splurges and savings
As you look at each room in the house, consider which elements and features will get the most attention, where you want to splurge, and where you can save.
For example, let's say you're renovating the kitchen. I recommend splurging on marble or quartz countertops, but you don't have to do it for all of your counters.
You could go with that higher cost material for the counters lining your walls, but then save some cash by choosing a butcher block or stainless steel countertop for the island. It'll still work with the rest of the design for your kitchen, but it won't cost nearly as much.
Similarly, you don't have to buy the most expensive tile on the market for the bathroom. In fact, you can save a surprising amount of money by going with a cost-effective, neutral tile for the floor and shower walls.
Then, to spruce it up and elevate the look of the room, you can add an accent strip of nicer tile that wraps around the shower stall and/or borders the floor. You'll spend a fraction of the money, and you'll get really beautiful results.
Give thought to your flooring
Now, everyone loves hardwood flooring, but beautiful wood floors come with some pretty big price tags. I get around this issue by considering my options and looking at the best, most cost-effective way to go. For example, a lot of laminate wood flooring has gotten so good that it's almost impossible to tell it's not true hardwood.
Laminate is less expensive than hardwood, and it won't have the same issues with moisture that real wood flooring can have. As a result, you might be able to go with a single type of flooring throughout the house, even in the kitchen. This is an especially attractive option if you have an open floor plan.
Even if you really do need to go with real hardwood floors (which we've had to do on some of our investment properties), you still have some options to save money and create gorgeous results. For example, do you actually need to rip out and replace the flooring for the whole house?
You already know that you're likely going to have tile in the bathrooms and kitchen to avoid water damage and give those rooms a more defined look. Have you considered whether you can get away with carpet in the bedrooms instead of hardwood floors?
Depending on the design of the house, I sometimes go with hardwood floors throughout the communal spaces like the living and dining rooms, and then I go with a soft, new carpet in the bedrooms.
When the budget permits, I'll extend the hardwood or laminate flooring into the master bedroom to give it that extra luxurious look and feel — but it's not always necessary.
Keep it simple in the yard
Finally, don't go crazy with landscaping, especially if you're selling the house. Instead of planting a bunch of expensive shrubs, flowers, and bushes that need to be cared for and watered on a regular basis, go with some low-maintenance options.
Basically, when it comes to landscaping and outdoor features, keep it simple. Simple is attractive and neutral, and it lets buyers see themselves in the house, even before they actually enter the home. Make sure that everything is well kept, but don't spend a lot on your yard. Save that money for what your buyers will see when they walk inside.
If I had to pick one piece of advice for getting everything done on a budget, it really would be, "pick your battles." Choose the things you care most about and splurge on them. Then save wherever you can on the things that don't matter as much and won't improve the home's value or your enjoyment of living in it.
Please note that this Scottsdale Real Estate Blog is for informational purposes and not intended to take the place of a licensed Scottsdale Real Estate Agent. The Szabo Group offers first class real estate services to clients in the Scottsdale Greater Phoenix Metropolitan Area in the buying and selling of Luxury homes in Arizona. Award winning Realtors and Re/MAX top producers and best real estate agent for Luxury Homes in Scottsdale, The Szabo group delivers experience, knowledge, dedication and proven results. Contact Joe Szabo at 480.688.2020, [email protected] or visit www.scottsdalerealestateteam.com to find out more about Scottsdale Homes for Sale and Estates for Sale in Scottsdale and to search the Scottsdale MLS for Scottsdale Home Listings.