Most homeowners prefer using the granite countertops and tiles in their bathrooms and kitchens for their look and durability. The granite slabs and tiles are available in a variety of patterns and hues and a person can choose the color according to his interior. They do not get scratched or damaged easily and their heat resistance makes them ideal to be used in kitchen. They are also resistant to moisture and mold formation. Like other materials, granite countertops also need care on the part of the users to retain the look and quality. However just short term care is not sufficient if one wants to retain the beauty and glaze of the granite countertops. Also, many of us are mindful of our kitchen granite upkeep, but forget about granite use in our bathrooms or BBQs.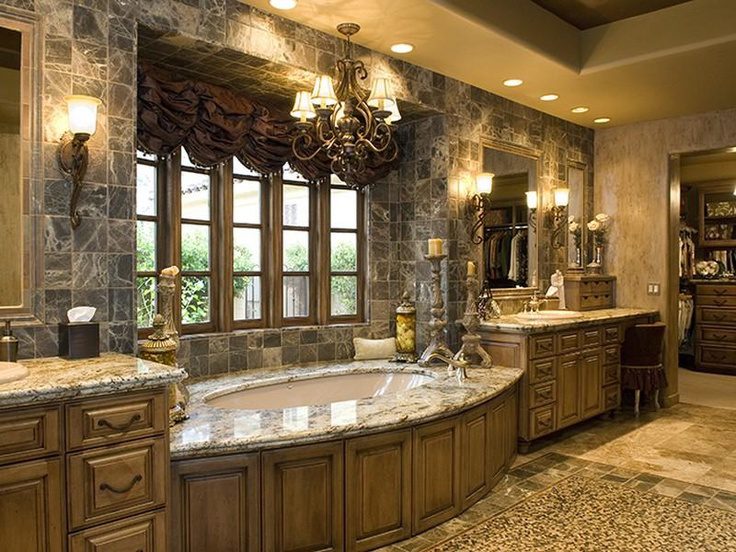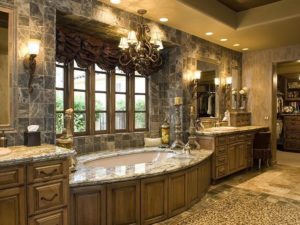 The long term care for granite countertops and slabs involve reapplying the sealant. It needs to be done two times in a year. While replacing the sealant a homemaker should not compromise with quality. It would be a good idea to ask the dealer from whom she had bought the granite countertop and find out about the sealant that is best suited to the granite surface. It is also better to hire professional services for reapplying the sealant coat on a countertop as it will allow one to achieve greater finish. As a part of short term care measure a person needs to clean and wipe the surface of the countertop. This is something most of the users do regularly. The basic cleaning can be done with a soft cloth. There is no need to use expensive cleaning fluid for cleaning granite surfaces and an ordinary soap solution can help you to clean the surface. However, a person needs to be selective about the cleaning solution used for wiping the countertops and floors. The Granite countertops are protected with a sealant that shields the stone from discoloration and stains. If a person uses acidic cleaning solutions this sealant can erode. Therefore, while buying a cleaner a person should look for the non acidic variants in the market. Simple cleaning solutions are recommended for wiping and cleaning granite tops in kitchen. If no floor cleaner is found, a person can also use a mild detergent with water to clean the surface. It is not advisable to use strong cleaning products like ammonia, vinegar and bleach for granite care. Soft cloth piece and sponge should be used instead of hard and abrasive materials.
The stone cleaners should be used for cleaning granite slabs at least once every week. It cleans the surface and also shields it from damage. To ensure that the granite countertops in kitchen and bathroom look fresh and stylish over the years the users need to follow some basic rules of maintenance.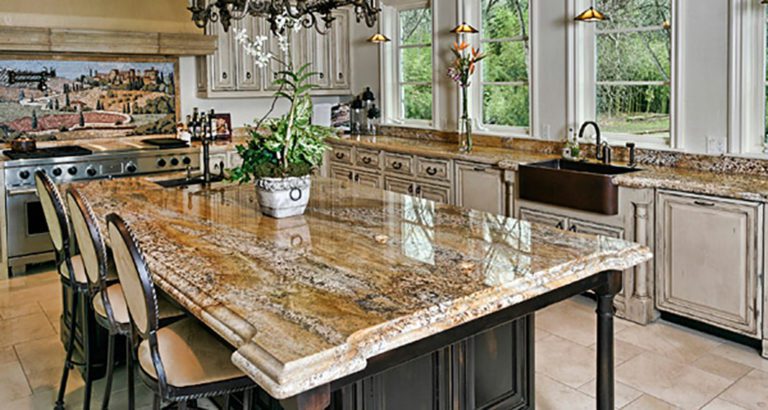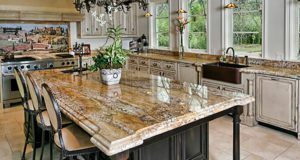 While cooking, people often spill liquids and drinks on the countertop accidentally. In general Granite does not get stained easily but if the user allows the liquid to stay on the surface, then it might get absorbed. Therefore, it would be advisable for the users to wipe out the spills from the surface and not allow it to stay overnight
Please note that this Scottsdale Real Estate Blog is for informational purposes and not intended to take the place of a licensed Scottsdale Real Estate Agent. The Szabo Group offers first class real estate services to clients in the Scottsdale Greater Phoenix Metropolitan Area in the buying and selling of Luxury homes in Arizona. Award winning Realtors and Re/MAX top producers and best real estate agent for Luxury Homes in Scottsdale, The Szabo group delivers experience, knowledge, dedication and proven results. Contact Joe Szabo at 480.688.2020, [email protected] or visit www.scottsdalerealestateteam.com to find out more about Scottsdale Homes for Sale and Estates for Sale in Scottsdale and to search the Scottsdale MLS for Scottsdale Home Listings.