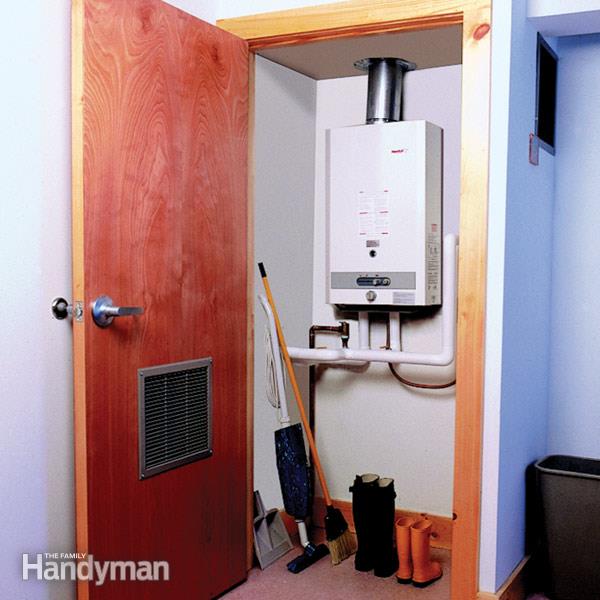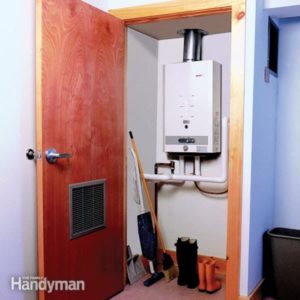 Think about it: The way most households in this country heat water is absurdly wasteful. We fill up big 40- to 50-gallon storage tanks, then pour energy into them 24/7, year in and year out, to make sure we have hot water at the ready whenever we want it. But often it doesn't work out that way. If a teenager takes a long shower, or a spouse settles in for a tub soak, there can be a long wait for that emptied tank to reheat. Then there are the nagging worries: Is it filled with energy-robbing sediment? Will it spring a leak? Both are reasonable concerns, as tanks generally fail in 8 to 12 years.
These are the arguments for investing in a tankless water heater. It generates hot water only when you need it—and for as long as you need it—saving 27 to 50 percent of fuel costs over tank-type heaters. (A typical gas-fired tank wastes 40 to 50 percent of the fuel it burns.) And because there's no tank to fail, there's almost no chance of a catastrophic leak. What's more, since their introduction in the United States in the 1990s, tankless heaters have become increasingly sophisticated, with features like built-in recirculating pumps (for "instant" hot water), and wireless connectivity that tells you via smartphone exactly when a unit needs maintenance.
HOW MUCH DO THEY COST?
Prices range from about $170 for small gas-fired units to more than $2,000 for high-output heaters that can supply two showers at the same time; $1,000 is about average. Tankless electric heaters run between $90 and $900. First-time installation costs run more than a simple tank replacement. (See slide 9 "Install It Right")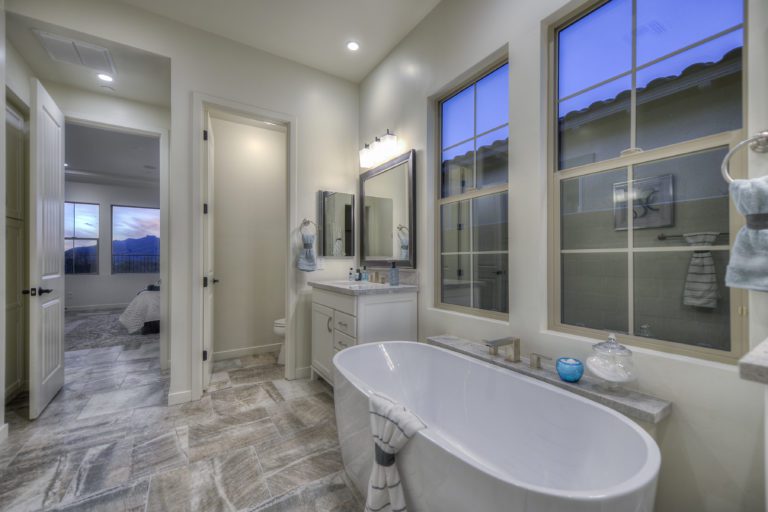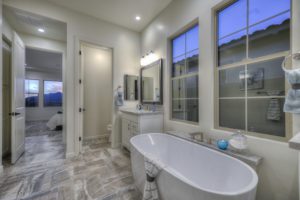 HOW LONG DO THEY LAST?
Gas-burning tankless water heaters should operate for 20 years or more, two or three times longer than tank-type heaters. Tankless electric units have shorter life spans, on the order of 7 to 10 years.
WHERE TO BUY THEM?
Plumbing-supply stores, big-box stores, and online retailers all carry these heaters. Or order one through your plumber.
WHO INSTALLS THEM?
This is definitely a job for a pro, as it involves making leak-free water, vent, and gas connections, in the case of gas or propane units, or upgrading the wiring and circuit-breaker panel, in the case of electric units.
HOW MUCH MAINTENANCE?
Sign up to have a pro provide annual service, including cleaning or changing water and air filters and checking the burner. In areas with hard water, a vinegar flush every 500 hours keeps mineral buildup—scale—from clogging the heat exchanger. That 20-minute task can be done by either a pro or a homeowner.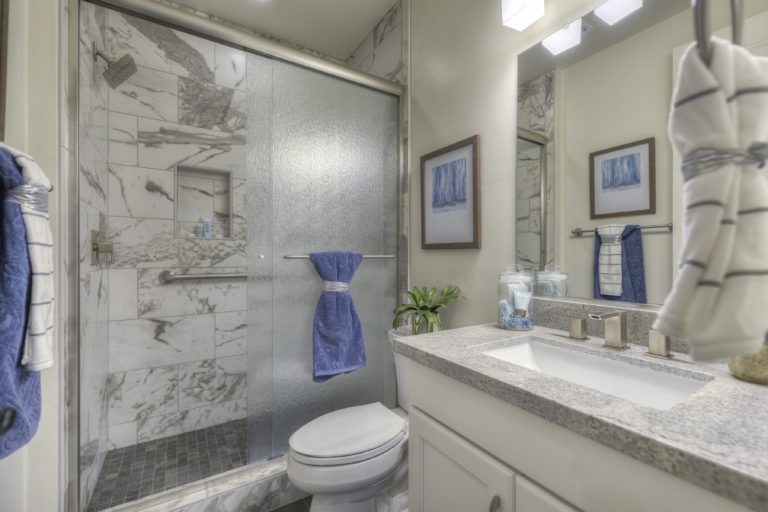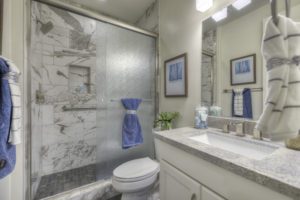 Please note that this Scottsdale Real Estate Blog is for informational purposes and not intended to take the place of a licensed Scottsdale Real Estate Agent. The Szabo Group offers first class real estate services to clients in the Scottsdale Greater Phoenix Metropolitan Area in the buying and selling of Luxury homes in Arizona. Award winning Realtors and Re/MAX top producers and best real estate agent for Luxury Homes in Scottsdale, The Szabo group delivers experience, knowledge, dedication and proven results. Contact Joe Szabo at 480.688.2020, info@ScottsdaleRealEstateTeam.com or visit www.scottsdalerealestateteam.com to find out more about Scottsdale Homes for Sale and Estates for Sale in Scottsdale and to search the Scottsdale MLS for Scottsdale Home Listings.