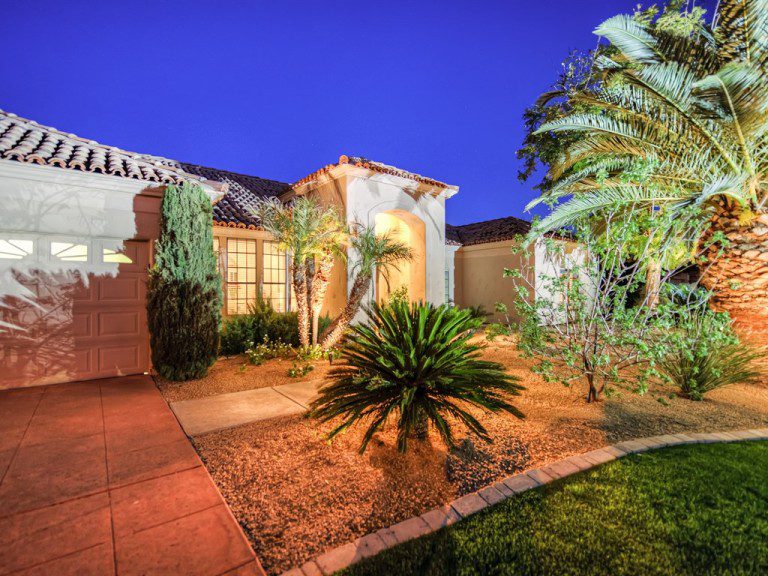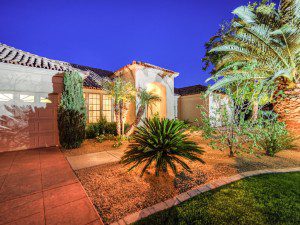 By Joe Szabo, Scottsdale Real Estate Team
No helicopters, no mega yachts. At first glance, Indian Creek is just a small private island in Biscayne Bay. But South Florida real estate agent Cory Waldman begs to differ.
"It's a city within a city," the Coldwell Banker associate said. "They have their own police force. The lot sizes are enormous. It's top-notch."
Across the country, luxury real estate agent Kofi Natei Nartey has a similar reaction — but not about Indian Creek.
"Beverly Park is the most exclusive gated community in Los Angeles," The Agency's Sports & Entertainment Division director said. "With guard-gated access only, it attracts some of the highest net worth individuals and celebrities in the world."
They're not exaggerating. New data shows Indian Creek Island Road and Beverly Park Circle are the most expensive streets to live on in the U.S.
Indian Creek, known locally as Billionaire Bunker, is home to four of the richest people in America, the Miami Herald reports. Beverly Park Circle is home to Denzel Washington and Eddie Murphy, among other big names.
So what does it cost to live there? Based on Zillow's analysis of streets with at least 10 homes, here's a look at the median home value for the top 15:
| | | | |
| --- | --- | --- | --- |
| Rank | Street | State | Median Home Value |
| 1. | Indian Creek Island Rd | FL | $21.48 million |
| 2. | Beverly Park Cir | CA | $16.238 million |
| 3. | Beverly Park Ter | CA | $15.813 million |
| 4. | Lazy Lane Blvd | TX | $15.42 million |
| 5. | Conyers Farm Dr | CT | $13.033 million |
| 6. | Strawberry Park Ct | CO | $12.421 million |
| 7. | Field Point Cir | CT | $12.113 million |
| 8. | Coopers Neck Ln | NY | $11.872 million |
| 9. | Nimes Rd | CA | $11.445 million |
| 10. | Arvida Pkwy | FL | $11.209 million |
| 11. | Cameldale Way | AZ | $10.834 million |
| 12. | Nelsons Walk | FL | $10.496 million |
| 13. | Broad Beach Rd | CA | $10.272 million |
| 14. | Tahiti Beach Island Rd | FL | $10.267 million |
| 15. | Copa De Oro Rd | CA | $10.264 million |
Names vs. numbers
Interestingly, all of the priciest streets are names, rather than numbers. In "Zillow Talk: The New Rules of Real Estate," co-authors Spencer Rascoff and Stan Humphries explore what's in a street name. By digging into the data, they've found a named-street premium exists across the country.
Among the 20 largest metro areas, "we only found three places in the entire nation where named streets don't have the advantage," they write. "In Atlanta and New York, named and numbered streets come out roughly equal. Denver is the solitary example of a place where numbered streets are more valuable — probably because homes in its premier neighborhood of Country Club are located on numbered streets."
What gives named streets a higher price tag? Rascoff and Humphries say in general, the most valuable street names describe something about a home's location. Indian Creek Island Road is a great example because "island" indicates the homes are near water, and therefore probably worth more than non-waterfront homes in the area.
Suffixes matter
It's easy to gloss over the letters tacked on at the end of a street name. But as shown above, living on Beverly Park Terrace versus Beverly Park Circle could cost you hundreds of thousands of dollars.
In their analysis, Rascoff and Humphries discovered the most common suffixes — street, boulevard and avenue — tend to be the least valuable. Way and place, meanwhile, make up only 4 percent of street name suffixes nationwide, and their homes' are typically worth more.
These findings shed light on the myriad factors at play in local real estate markets. Of course, at the end of the day, lot comes down to perception.
"There's nothing else like [Indian Creek] in South Florida," Waldman said. "It's the most prestigious address."
Please note that this Scottsdale Real Estate Blog is for informational purposes and not intended to take the place of a licensed Scottsdale Real Estate Agent. The Szabo Group offers first class real estate services to clients in the Scottsdale Greater Phoenix Metropolitan Area in the buying and selling of Luxury homes in Arizona. Award winning Realtors and Re/MAX top producers and best real estate agent for Luxury Homes in Scottsdale, The Szabo group delivers experience, knowledge, dedication and proven results. Contact Joe Szabo at 480.688.2020, info@ScottsdaleRealEstateTeam.com or visit www.scottsdalerealestateteam.com to find out more about Scottsdale Homes for Sale and Estates for Sale in Scottsdale and to search the Scottsdale MLS for Scottsdale Home Listings.