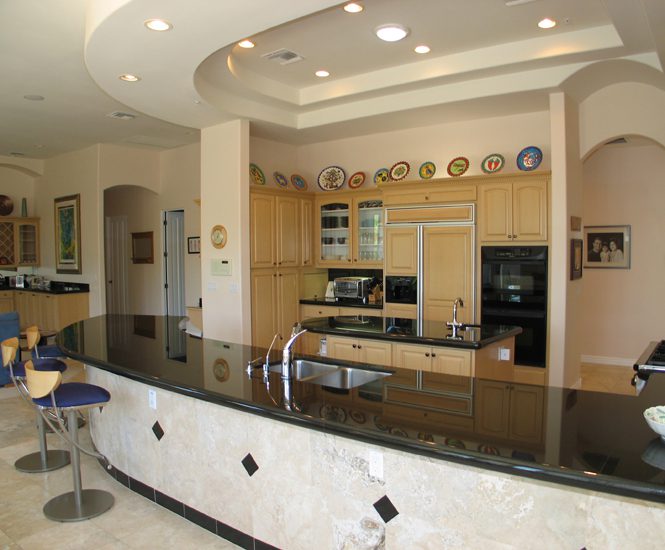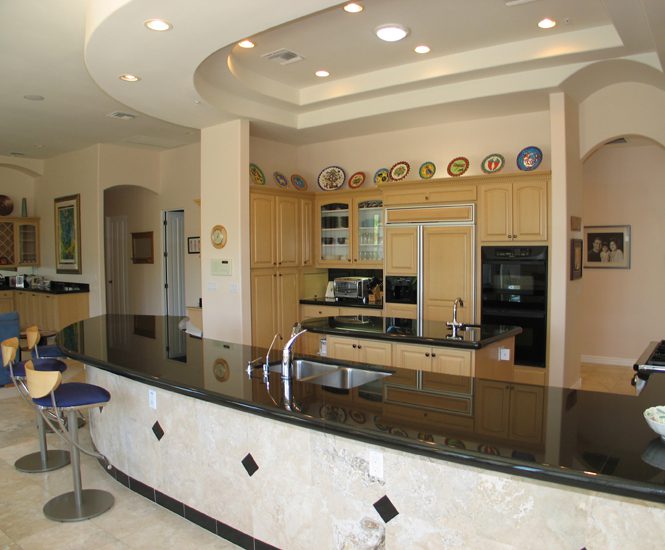 By Joe Szabo, Scottsdale Real Estate Team
Lighting is often disregarded as a "less-important" part of decorating a room or home. However, much of the time, lighting is a significant aspect that can make a room complete or incomplete. Here are some things to keep in mind when deciding how to light a room.
First, chandeliers are a great investment for any room, not just the dining room. They add elegance and class, while creating a soft, romantic lighting; and can be used alone or in pairs (for larger rooms). They should be placed roughly 32 inches above the dining room table, 80 inches above the floor (in walking spaces), and should not be large enough to overpower a room. Also, chords should be hidden from view, either inside the chandelier or covered, perhaps with fabric covered tubing.
Second off, ceiling medallions are a creative way to add elegance in a variety of ways. From plain to elaborate, medallions are available in sizes from 12 to 40 inches, and should be installed before a chandelier.
Third, lighting can be controlled and focused more with dimmer switches and motion sensors. Picture lighting, bookcase lighting, cabinet lights, and smaller lights placed behind plants, statue fixtures, and on top of armoires also add to the atmosphere of the room, and allow for different levels of lighting.
Fourth, buying lamps in pairs can add a pleasing feeling to the room, in their symmetrical, softer look. Matching candlesticks are also an option, taking up less space and adding sophistication.
Fifth, matching the height of lamps and lighting fixtures makes a room look more harmonious, eliminating a disjointed or random feel. Sticking to one or two heights is ideal for most rooms.
Sixth, to spice up a room or change a look, trimming on the top or bottom edges of lampshades certainly helps. Easy and inexpensive, fringe, braiding, or chord can be simply glued to the inner or outer edge of the shade, and can perfectly match the color scheme of the room. Also, making your own lamp is always an option, and can sometimes even be best for matching a room.
Seventh, track lighting is a good way to control where light shines. Especially good for kitchens, track lighting allows lights to be moved on a track to be best accessed, placing light where it's most needed. They can also be used to set a mood, creating pools of light or giving an even look.
Eighth, up-lights can be purchased to set on corners or mantas, next to plants or pictures, to create focused and soft decorative lighting.
Ninth, cord tangles from lighting fixtures can take away from the look of a room. To avoid this, chords should be run along baseboards or under furniture. Also, clear chords can replace older, off colored chords, and should be purchased in a better—perhaps shorted—length.
Last, ceiling fans are always a practical, yet stylish choice. There are no chords to deal with, they can be installed with a dimmer switch or motion sensor, and can light while relieving some of the summers heat.
Please note that this Scottsdale Real Estate Blog is for informational purposes and not intended to take the place of a licensed Scottsdale Real Estate Agent. The Szabo Group offers first class real estate services to clients in the Scottsdale Greater Phoenix Metropolitan Area in the buying and selling of Luxury homes in Arizona.  Award winning Realtors and Re/MAX top producers and best real estate agent for Luxury Homes in Scottsdale, The Szabo group delivers experience, knowledge, dedication and proven results. Contact Joe Szabo at 480.688.2020, info@ScottsdaleRealEstateTeam.com or visit www.scottsdalerealestateteam.com to find out more about Scottsdale Homes for Sale and Estates for Sale in Scottsdale and to search the Scottsdale MLS for Scottsdale Home Listings.