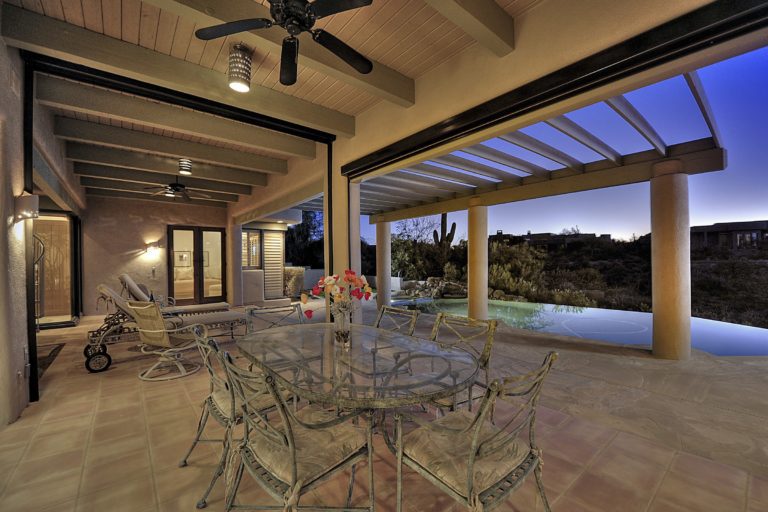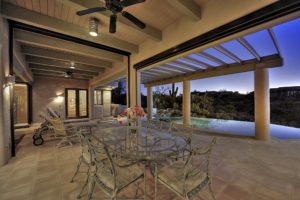 By Joe Szabo, Scottsdale Real Estate Team
Taking your first step into the world of real estate investment can feel both thrilling and daunting. As with anything new, there's a learning curve, but with a little time and research, you'll find the results can be very rewarding.
Before you buy your first property, here are five things you'll need to do.
Prepare for the down payment and interest rates
Financing the purchase of an investment property is not the same as purchasing an owner-occupied home. Mortgage insurance isn't available for properties you intend to rent, and you should expect a down payment of at least 20 percent.
Interest rates are different for investment properties, too. Don't rely on low interest rates for home buyers — make sure you research the investment property rate.
Decide if you want to rent or flip the property
Renting and flipping investment properties require different strategies, so it's important to know which method you intend to pursue from the beginning.
Flipping a home requires a lot of upfront cash and energy to buy, fix, and sell the home. If you're able to sell quickly, however, it also offers a faster profit.
Renting requires fewer, less expensive repairs, but it will take longer to make your initial investment back. Rental properties require long-term commitments for maintenance and finding tenants; however, they also offer long-term, more passive income. (See our Rentals Resource Guide for more information on managing a rental property.)
Understand the local economy
A little local knowledge can go a long way. If you intend to rent, it's especially important to think long-term when buying an investment property. Does the city show a lot of new employment growth? Or does it mainly rely on dying industries? You want an economy that attracts tenants in your rental price range for a long time or one that appeals to quality buyers.
Research goes a long way, but nobody understands a city like a local. Learning the ropes of renting or flipping a property while also learning about a new economy can be overwhelming. It's often easier to start out by investing in a property near where you already live.
Research the market
If you've got your eye on a building, check out similar properties in the area. It's helpful to approach this task as if you were a buyer or potential renter. Look through local listings to get a firm idea of the going rental rate or asking price for comparable homes or apartments.
Don't just skim through the prices — dig into the details to get a better look at the current market trends. Are rental properties listing lots of incentives, like free months? Or do they mention a waitlist when you call?
If real estate agents and rental managers are eager to offer incentives, that often indicates a competitive market with too few renters/buyers. If you're waitlisted or average prices seem higher than usual, there may be more potential lookers than there are available properties.
Factor in repairs and other costs
Your approach to considering properties that need repairs depends on whether you intend to flip or rent the property. For either route, bring in a home inspector who can find hidden problems you might miss like mold, lead, and more.
If you plan to flip, you'll want to determine the after-repaired value of a property or how much a house could sell for after you do the necessary renovations.
Next, look at repair costs. Factor in both what you can do on your own, and repairs that require a professional. Houses that need mostly cosmetic repairs and renovations will cost a lot less than homes with structural damage or electrical problems.
As you calculate the price of purchase and repairs, don't forget to include closing and holding costs. Depending on how long it takes to sell, you could end up losing money on the flip if you don't include these factors in your assessment.
If you plan to rent, it's best to avoid major, expensive repairs. Because renting is a long-term investment plan, you want to minimize your upfront cost. Thankfully, there are many resources available to help you maximize your investment, such as Success Path.
Please note that this Scottsdale Real Estate Blog is for informational purposes and not intended to take the place of a licensed Scottsdale Real Estate Agent. The Szabo Group offers first class real estate services to clients in the Scottsdale Greater Phoenix Metropolitan Area in the buying and selling of Luxury homes in Arizona. Award winning Realtors and Re/MAX top producers and best real estate agent for Luxury Homes in Scottsdale, The Szabo group delivers experience, knowledge, dedication and proven results. Contact Joe Szabo at 480.688.2020, [email protected] or visit www.scottsdalerealestateteam.com to find out more about Scottsdale Homes for Sale and Estates for Sale in Scottsdale and to search the Scottsdale MLS for Scottsdale Home Listings.