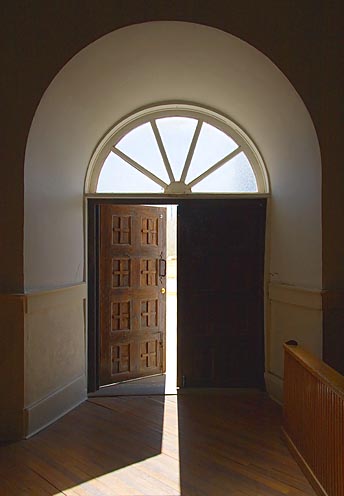 The internet can be a great tool in researching a new home.  It is a good place to identify potential cities or neighborhoods you may want to live in.  You can map out the distance to work or school. You can research the city or neighborhood you are interested in living in.  Using a website like schoolmatch.com you can see how the schools rank in your area.  You can check the demographics of the area and get a taste of what is on the market in the area.  You can even shop around for a home loan online.
There are lots of great school sites that you can visit when looking for homes in a particular school district. If you have school age children, some of these sites can be very helpful in identifying the student teach ratio, the rankings of the school on a state and national level and you can often navigate to the school's site itself and look at the facility, the curriculum and the sports and activities offered by the school.
Unfortunately the internet doesn't offer information on every home available in every neighborhood.  Websites may be out of date. Seeing a house online isn't like walking around a neighborhood.  You can't get a feel for a neighborhood unless you see it in person. Last but not least, you can get overwhelmed with the information.  Most importantly, some of the information on the internet can be complete incorrect or so outdated as to make it a detriment rather than an aid to your home search.
If you do decide to buy a home on the internet, remember buyer beware.  Make sure you know what you are getting yourself into.
The Szabo Group offers first class real estate services to clients in the Scottsdale Greater Phoenix Metropolitan Area. If you are looking to buy or sell real estate in Scottsdale, Arizona, contact Scottsdale Real Estate Agent Joe Szabo.  Award winning Realtors and Re/MAX top producers for Scottsdale, Arizona, The Szabo Group delivers experience, knowledge, dedication and proven results. Contact Joe Szabo at 480.688.2020 or visit www.scottsdalerealestateteam.com for more information.