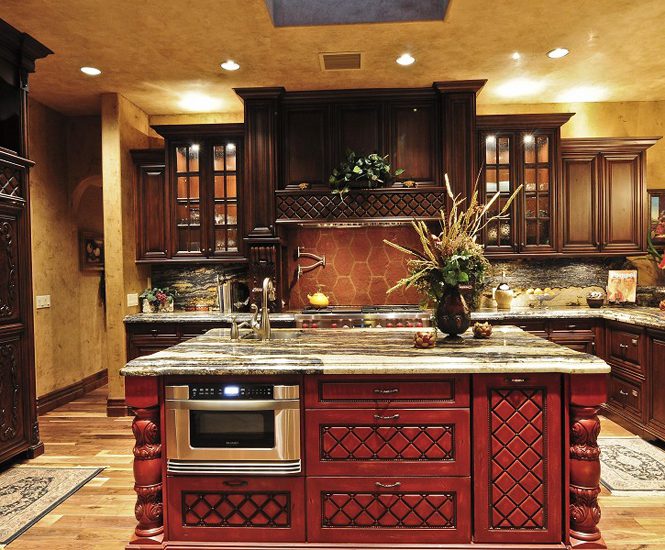 By Joe Szabo,ScottsdaleReal Estate Team
Stainless steel kitchen appliances are popping up all over the real estate market. Homebuyers are looking for stainless steel refrigerators, sinks, countertops, ovens and dishwashers. All of these lend kitchens a modern, sleek new look, but at prices that require some serious thought. Stainless steel comes in various grades and styles that have the potential to seriously raise your home value, but there are other things to take into consideration like appearance and energy efficiency. Take a look at our guide to stainless steel appliances below so that you can be armed with the information you need to make the stainless steel decision that is right for you.
Benefits of Stainless Steel
Stainless steel is one of the most widely used metals in the world today due to its tough durability, rust-resistant trait, and aesthetic appeal. In kitchens, stainless steel appliances are popular because of the guaranteed longevity of use and because they're easy to clean. The biggest complaint with stainless steel appliances, like refrigerators or dishwashers, is that they collect smudges, fingerprints, or water spots. These are all easily wiped away with a quick spritz of rubbing alcohol on a clean, soft cloth. Some newer stainless steel appliances even come with a polyester coat for "smudge-proof" convenience like this Frigidaire Refrigerator.
It Depends on the Look
Stainless steel definitely adds the "wow" factor, but it must also blend in with the look of the house. If the room is dark due to subtle lighting or no windows, then lighter-colored appliances often fit best. However, if the room has lighter colors and high-end fixtures, then stainless steel adds great appeal. Also, keep in mind that stainless steel adds a modern look. So, if your cabinets and countertops are old-looking, stainless steel may look over-the-top for the space you have. However, if your kitchen looks newer and is open with lots of space, then stainless steel can really add zest to this often-used room. Remember, uniformity of look within your kitchen is also important. You don't want to end up with a clashing set of appliances like a stainless steel dishwasher sitting next to your white refrigerator that's across from your black oven. Instead, make the effort to match the color and style of all of your appliances.
Faux Stainless Steel
If you decide that re-outfitting all of your appliances in stainless steel is too expensive, you can still make your existing kitchen appliances look appealing. Start out by giving everything in your kitchen a good cleaning. Then, consider adding a coat of appliance paint to any of your appliances that have seen better days. Or simply take advantage of this neat product to create a uniform look throughout the kitchen. Appliance paint comes in a number of different colors, including faux stainless steel. So, you could simply repaint your existing appliances with a product likeThomas' Liquid Stainless Steel to give your kitchen an instant makeover without actually committing to the cost of a stainless steel upgrade. Or, if you decide to replace only one or two of your appliances with stainless steel, you can use this type of paint to make sure the rest of your existing appliances match in color, if not style.
Think Green to Save on Silver
Another thing to consider is that you may want to focus on modern appliance features instead of the style they come in. Homebuyers want kitchens with matching appliances that work well and don't run up the bills. A less expensive, quiet, energy-efficient white dishwasher may be more practical for refurbishing purposes than the silver look of a high end stainless steel dishwasher that takes a serious hit on the wallet. Eco-friendly appliances certainly add home value to potential buyers who know they can save hundreds of dollars per year in utility bills with energy efficient appliances that use 10 to 50 percent less energy and water than their traditional counterparts. 
Ask an Expert
It's always a good idea to see what appliances are hot in your local real estate market by talking to a local realtor. If everyone is switching over to stainless steel, then keeping your old appliances could take a hit on your home value. But if you'll be the only one for miles around with gourmet stainless steel kitchen appliances, then you could end up increasing your kitchen's value so much in comparison with your neighbors that it becomes an unaffordable option for potential homebuyers.
Final Tip: If you have your heart set on new appliances, but aren't sure you can foot the bill, then try this smart shopping tip: Go to several local appliance stores and ask if they are selling any floor models or slightly scratched or previously opened appliances for a discount. Oftentimes, you can find brand new appliances in perfectly good working condition for a fraction of the original price due to small aesthetic damages. Sometimes, you can even get a full warranty with these products. Remember, it never hurts to ask!
Please note that this Scottsdale Real Estate Blog is for informational purposes and not intended to take the place of a licensed Scottsdale Real Estate Agent. The Szabo Group offers first class real estate services to clients in the Scottsdale Greater Phoenix Metropolitan Area in the buying and selling of Luxury homes inArizona. Award winning Realtors and Re/MAX top producers and best real estate agent for Luxury Homes inScottsdale, The Szabo group delivers experience, knowledge, dedication and proven results. Contact Joe Szabo at 480.688.2020, [email protected] or visit www.scottsdalerealestateteam.com to find out more about Scottsdale Homes forSaleand Estates forSaleinScottsdaleand to search the Scottsdale MLS for Scottsdale Home Listings.